Flashback: Y&R's Second Decade (1983-1993)
Dapper Peter Bergman
Peter Bergman, looking handsome in a tux, took over the role of Jack Abbott in 1989.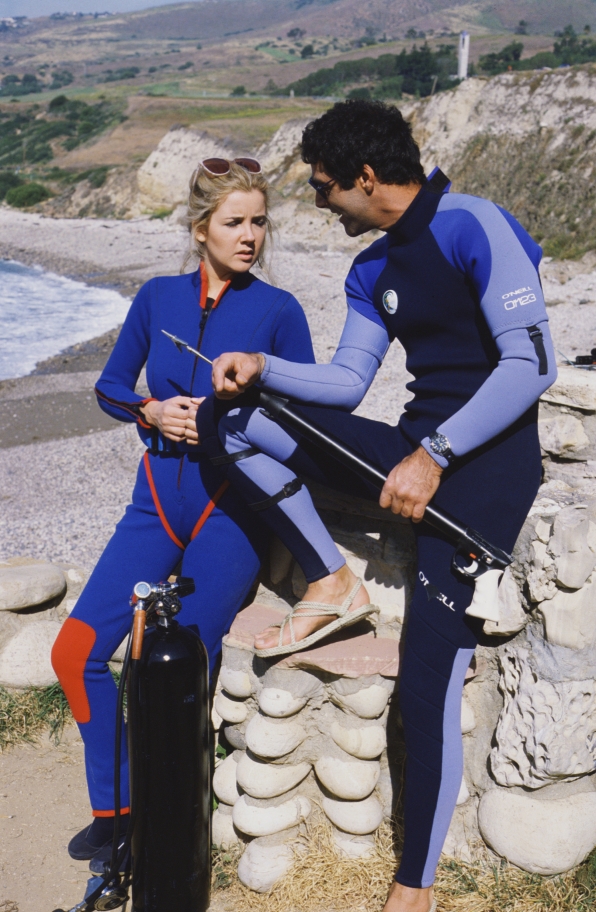 Nikki in Danger
Victor laid his life on the line rescuing Nikki (Melody Thomas Scott) from Rick Daros (Randy Holland).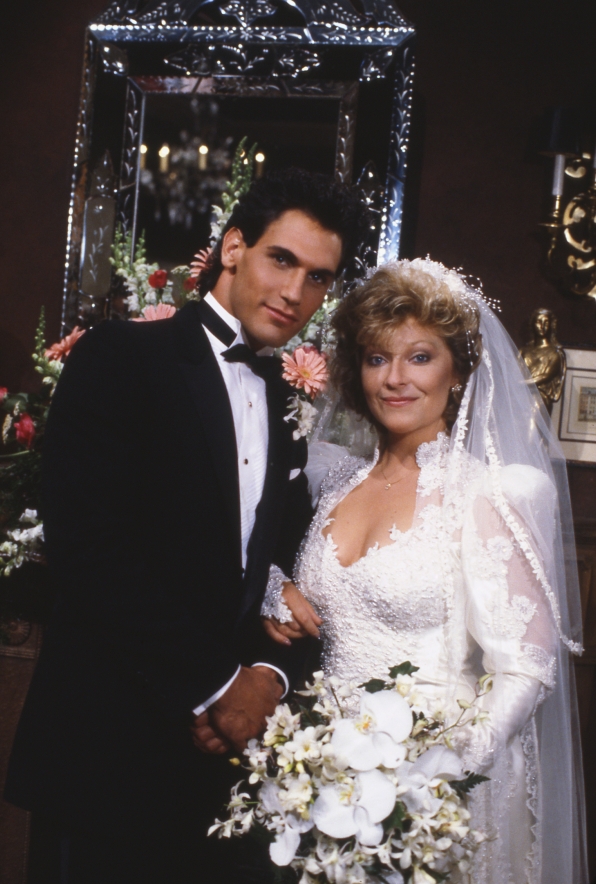 Falling for the Gardener
Traci Abbott (Beth Maitland) fell for gardener Brad Carlton (Don Diamont) but others suspected he had an agenda.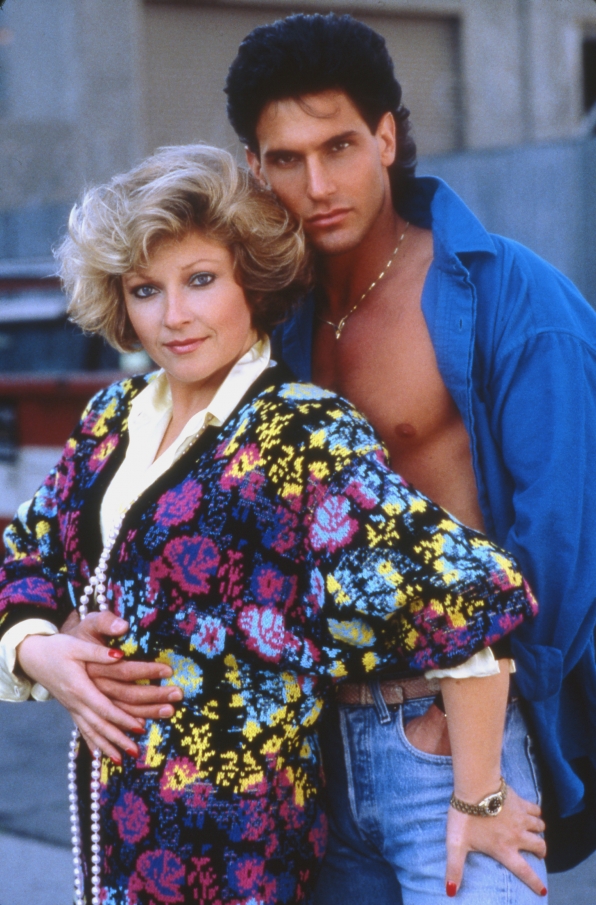 Traci and Brad
Traci Abbott (Beth Maitland) strikes a pose with her gardener (Don Diamont).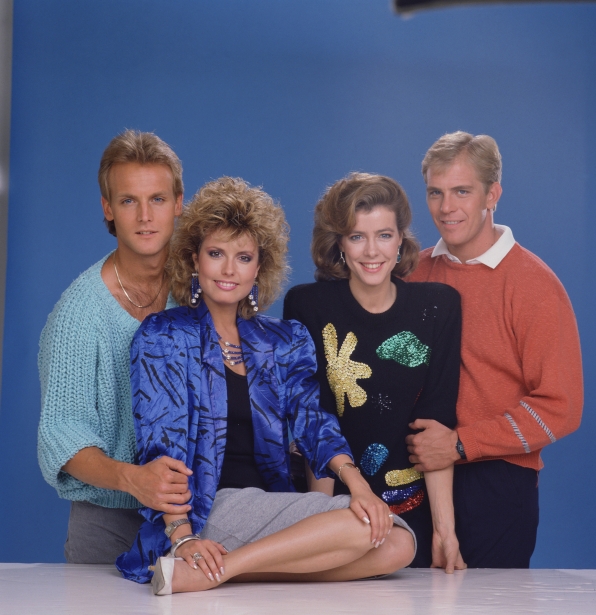 Paul and Lauren
Paul (Doug Davidson) and Lauren (Tracey Bregman) were married in 1984. Here they pose with Andy (Steven Ford, son of President Gerald Ford and Betty Ford) and Farren (
Colleen Casey).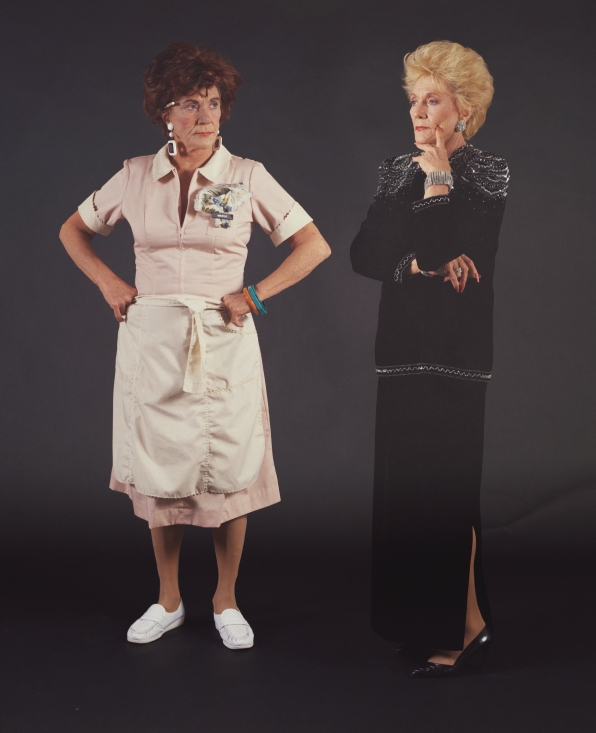 Double Trouble
The late Jeanne Cooper in her dual roles of Katherine and Marge.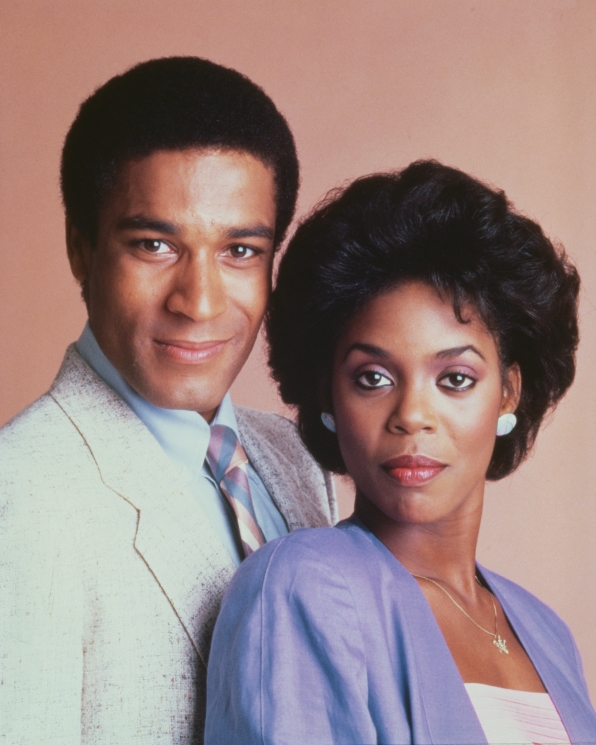 Tyrone and Amy
Phil Morris as Tyrone Jackson with Stephanie Williams as Amy Lewis.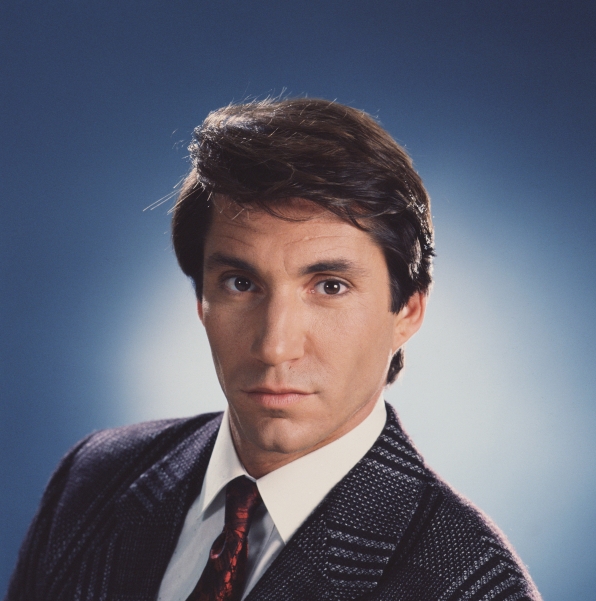 An Amazing Villain
Michael Corbett as the devious David Kimble.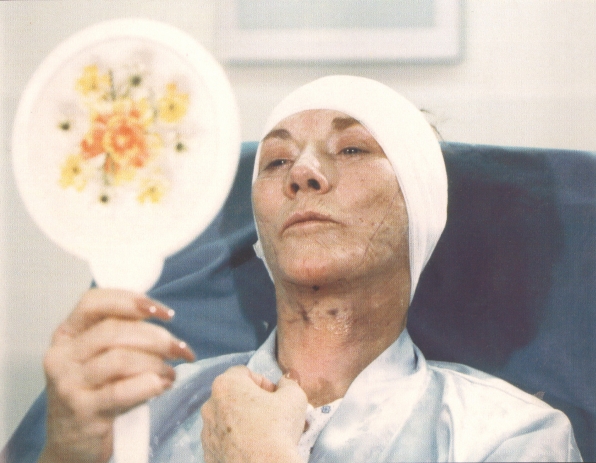 Art Imitating Life
Jeanne Cooper's facelift was written into the show.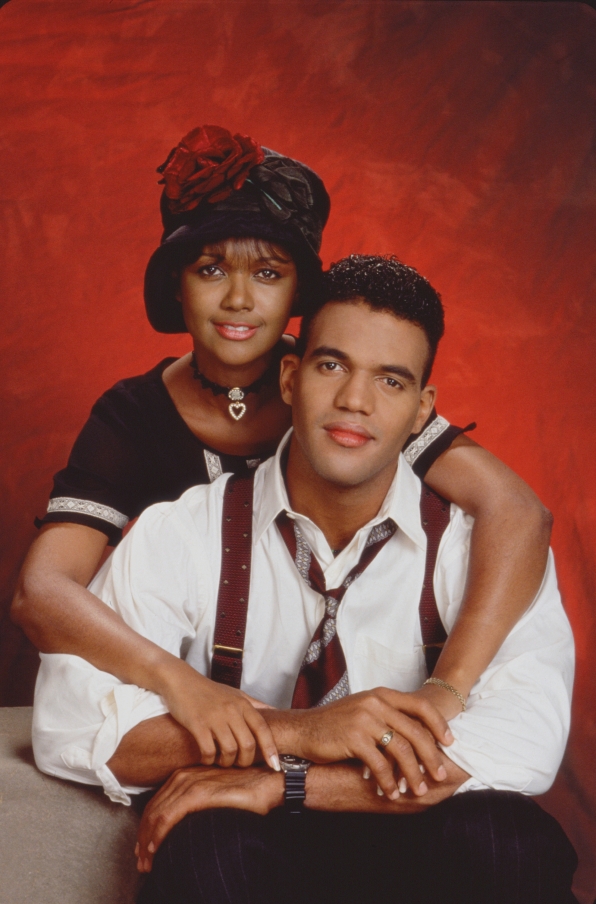 Neil and Olivia
Neil Winters and Olivia Barber (Kristoff St. John and Tonya Lee Williams).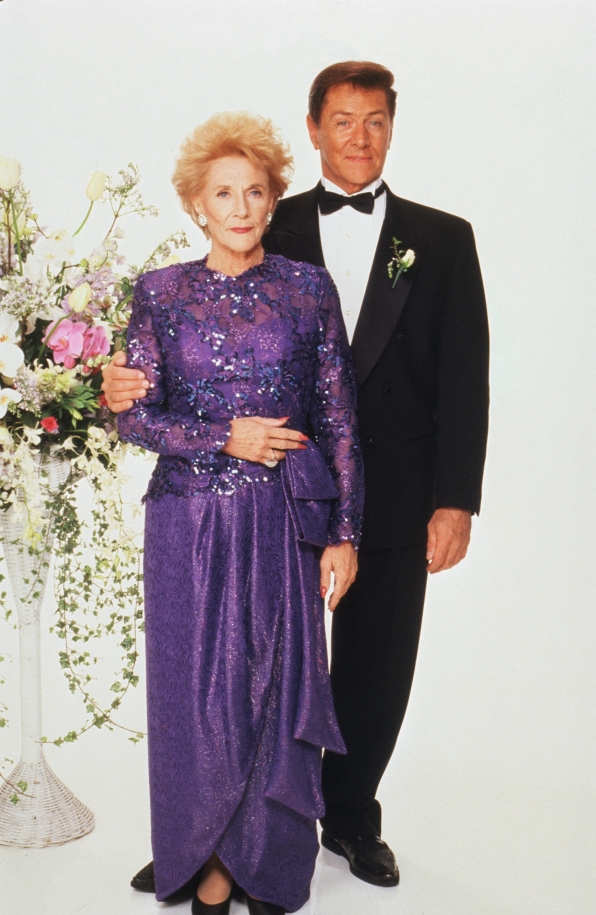 Katherine's Love
Katherine Chancellor (Jeanne Cooper) and Rex Sterling (Quinn Redeker, who also co-wrote The Deerhunter).
An Unlikely Pair
Victor (Eric Braeden) met Nikki (Melody Thomas Scott) when she was working as a stripper.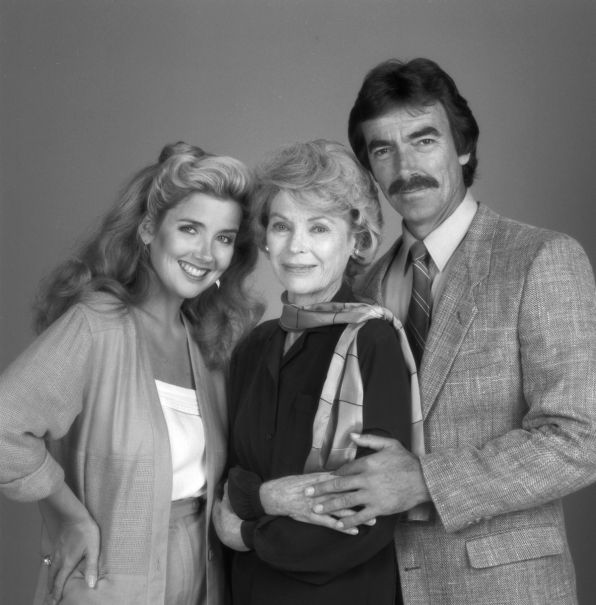 A Mother and Son Reunited
Thanks to Nikki (Melody Thomas Scott), Victor (Eric Braeden) was reunited with his estranged mother, played by screen legend Dorothy McGuire.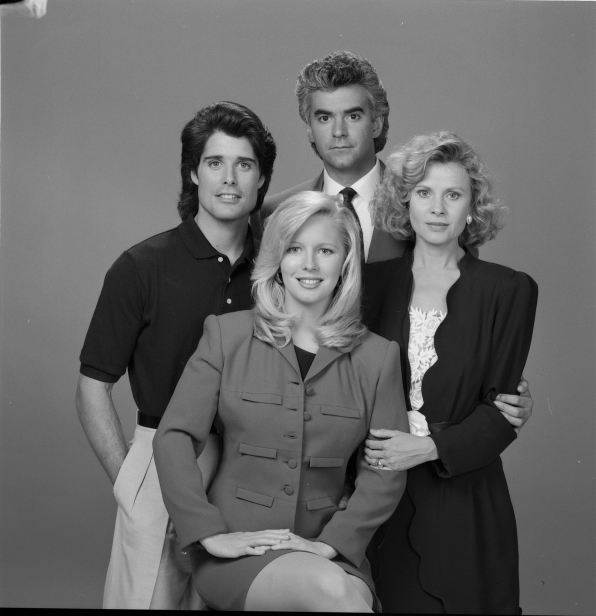 Cricket's Family
Family portrait: Dr. Jim Grainger, Jessica Blair, Christine "Cricket" Blair, and Scott Grainger (John O'Hurley, Rebecca Street,
Lauralee Bell and
Peter Barton).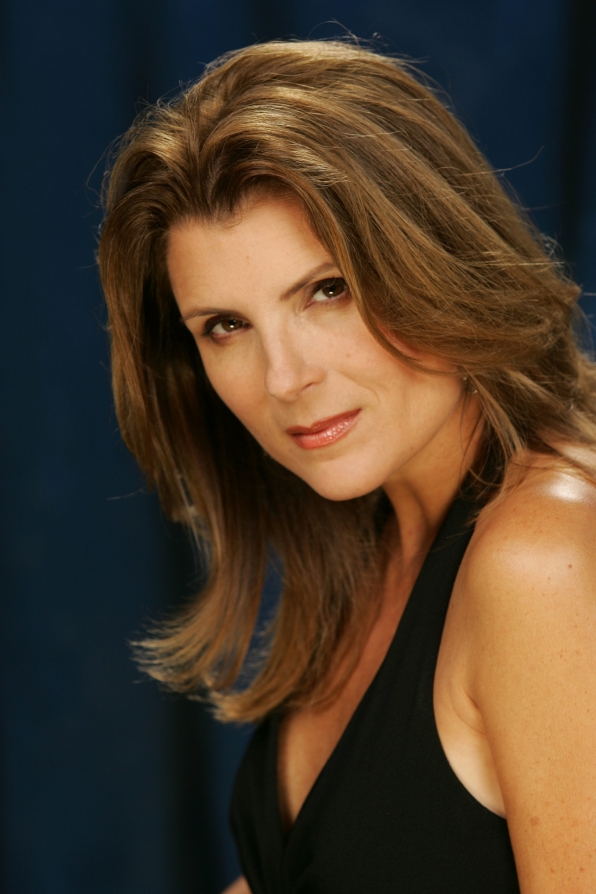 The Devilish Sheila
Sheila Carter (Kimberlin Brown) began her reign of terror on Y&R when she fell for Lauren's husband, Scott Grainger.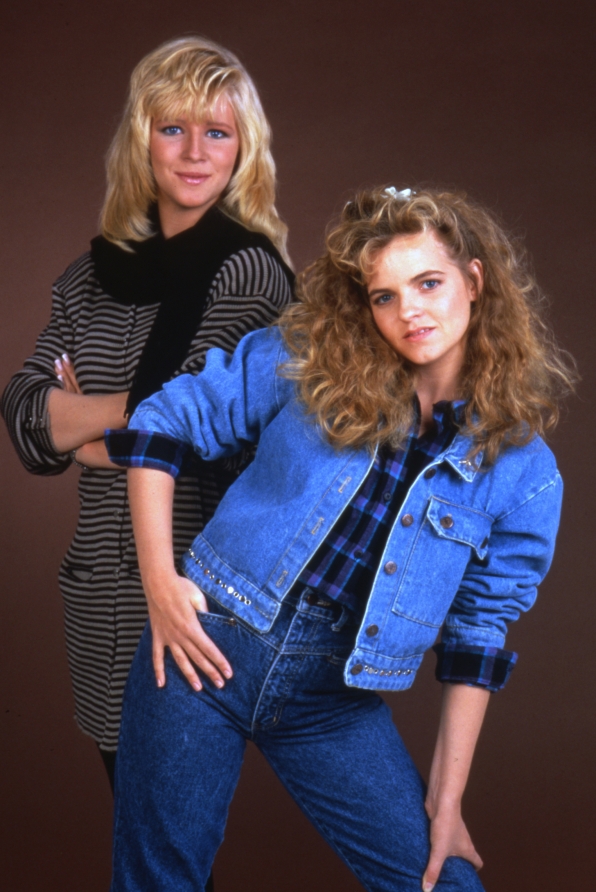 Cricket and Nina
Cricket (Lauralee Bell) and her BFF Nina (Tricia Cast).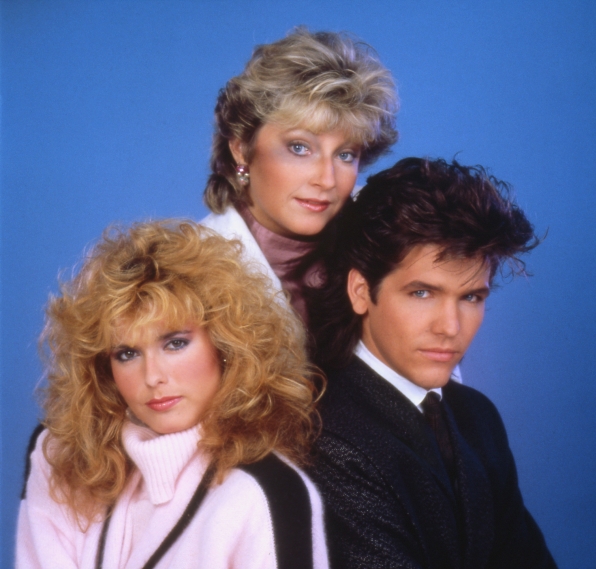 Traci, Lauren and Danny
Traci (Beth Maitland) and Lauren (Tracey Bregman) competed for the attention of rocker Danny Romalotti (Michael Damian).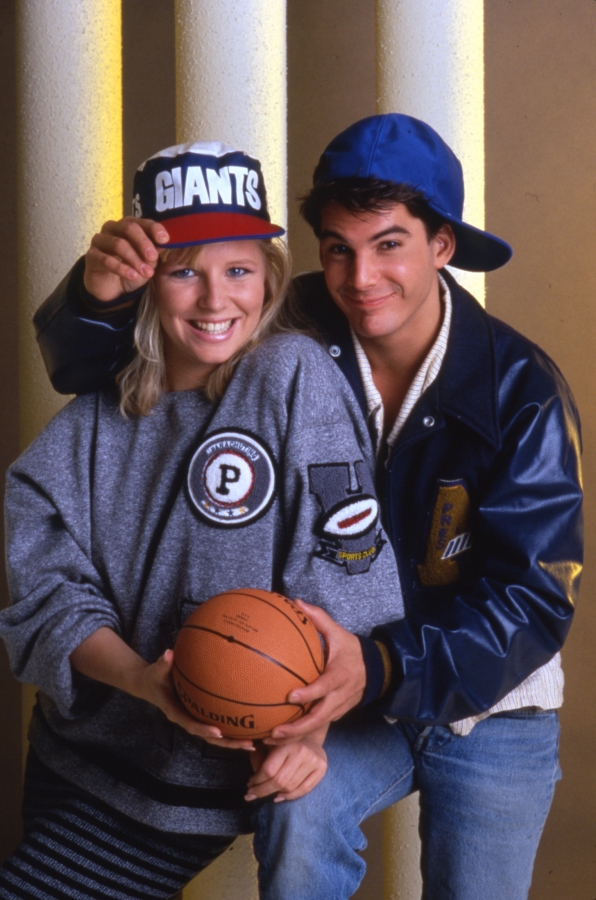 Cricket and Phillip
Cricket's (Lauralee Bell) first love was Phillip Chancellor III (Thom Bierdz).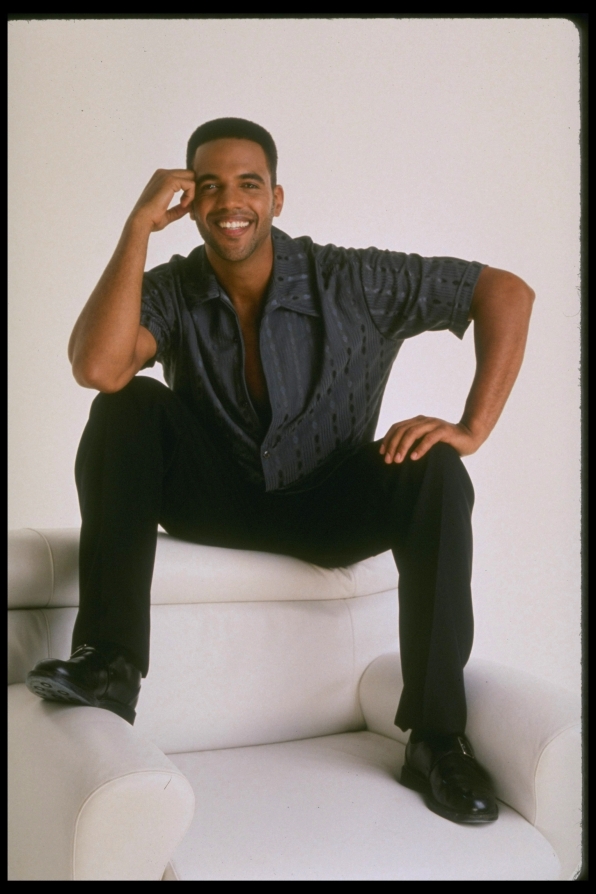 Neil Winters
Kristoff St. John as Neil Winters.