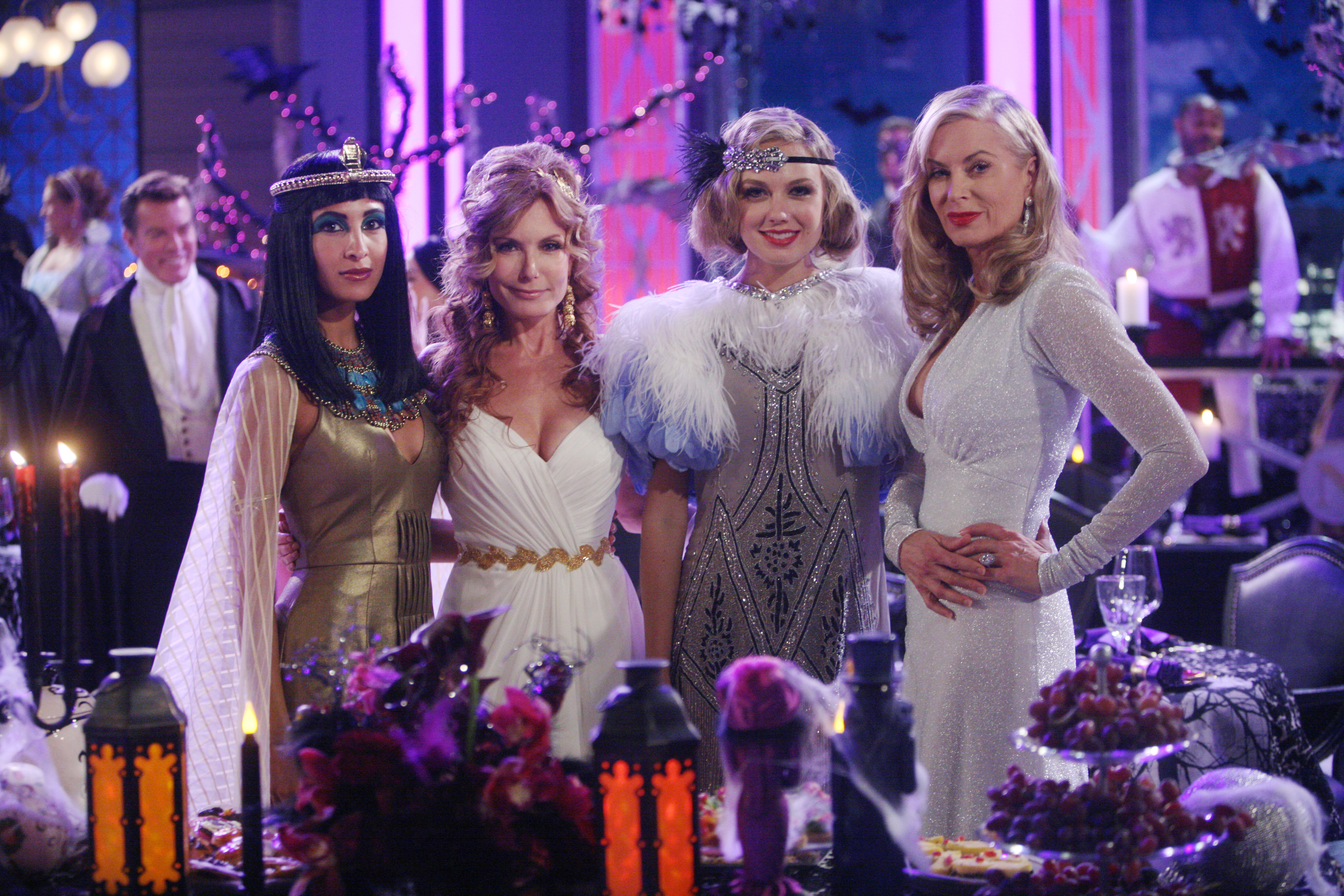 Genoa City gets festive at the Delia Project's Halloween gala
The drama and danger begin when a mysterious person sets fire to the newly reopened restaurant "Top of the Tower," at Newman Enterprises, where Nikki Newman (Melody Thomas Scott) and Phyllis Abbott (Gina Tognoni) are hosting a glamorous Halloween gala. As the building burns, Victor Newman (Eric Braeden) and Jack Abbott (Peter Bergman) must work together, Ashley Abbott (Eileen Davidson) is forced to face her feelings about her daughter's fiancé, and the recently arrested Adam Newman risks it all, as everyone faces an uncertain future.

Above: Lily Ashby (Christel Khalil), Lauren Fenmore (Tracey Bregman), Abby Newman (Melissa Ordway) and Ashley Abbott (Eileen Davidson).