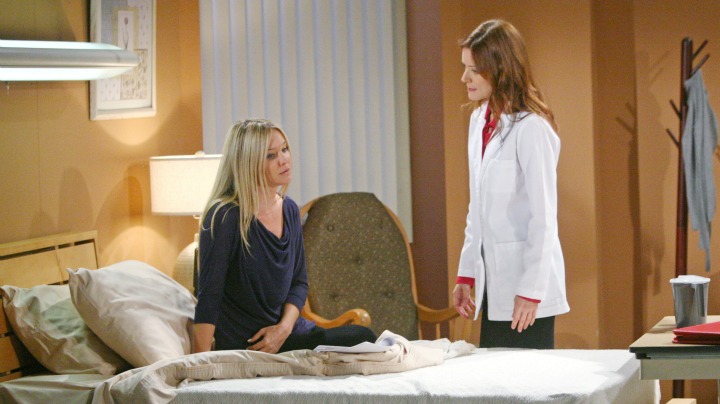 Sharon slips in and out of reality.
After learning the news about Christian, Sharon started to panic about her own pregnancy. While her doctor assured her that everything was going as planned, she couldn't help but fear the loss of her own child. Things calmed down for a bit, but then her worries escalated.

Sharon noticed she hadn't felt a kick lately, and she ran her hand over her baby-less belly. As she looked in the mirror, she let out a scream—the baby was nowhere to be seen. Will Sharon learn the truth?