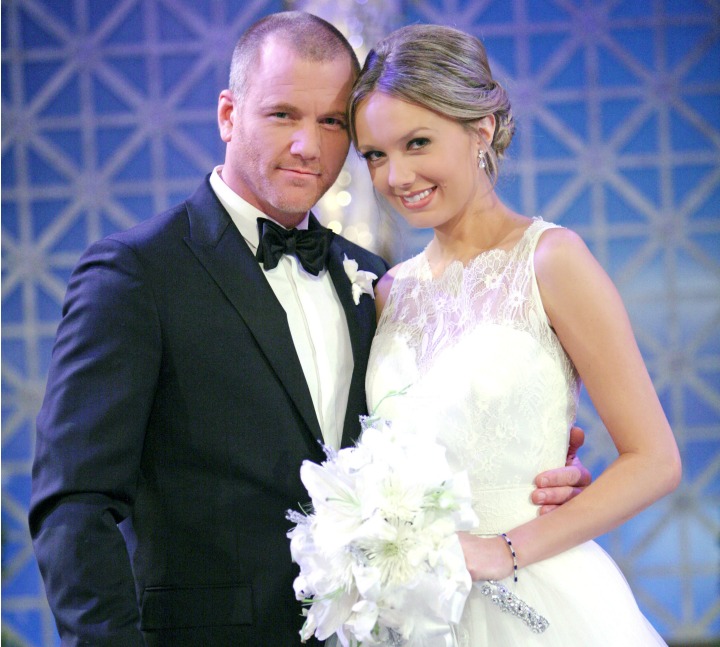 How are weddings different from typical episodes you film on set?
Melissa Ordway: "It's fun because most episodes we don't get to work with most of the cast ... so it's so fun to be with everyone on all these scenes together."

Sean Carrigan: "It was a little nerve-racking ... I had people come up to me—especially some of the veterans who have been on the show for a long time, like Beth Maitland, Peter Bergman—and they said, 'This is your first TV wedding,' and then I thought about it and was like, 'This is kind of a big deal!' You know, you look back at the wedding guests, and you see some of these legends of daytime television who are in the audience, and it was very overwhelming ... It was an incredible experience, to say the least."