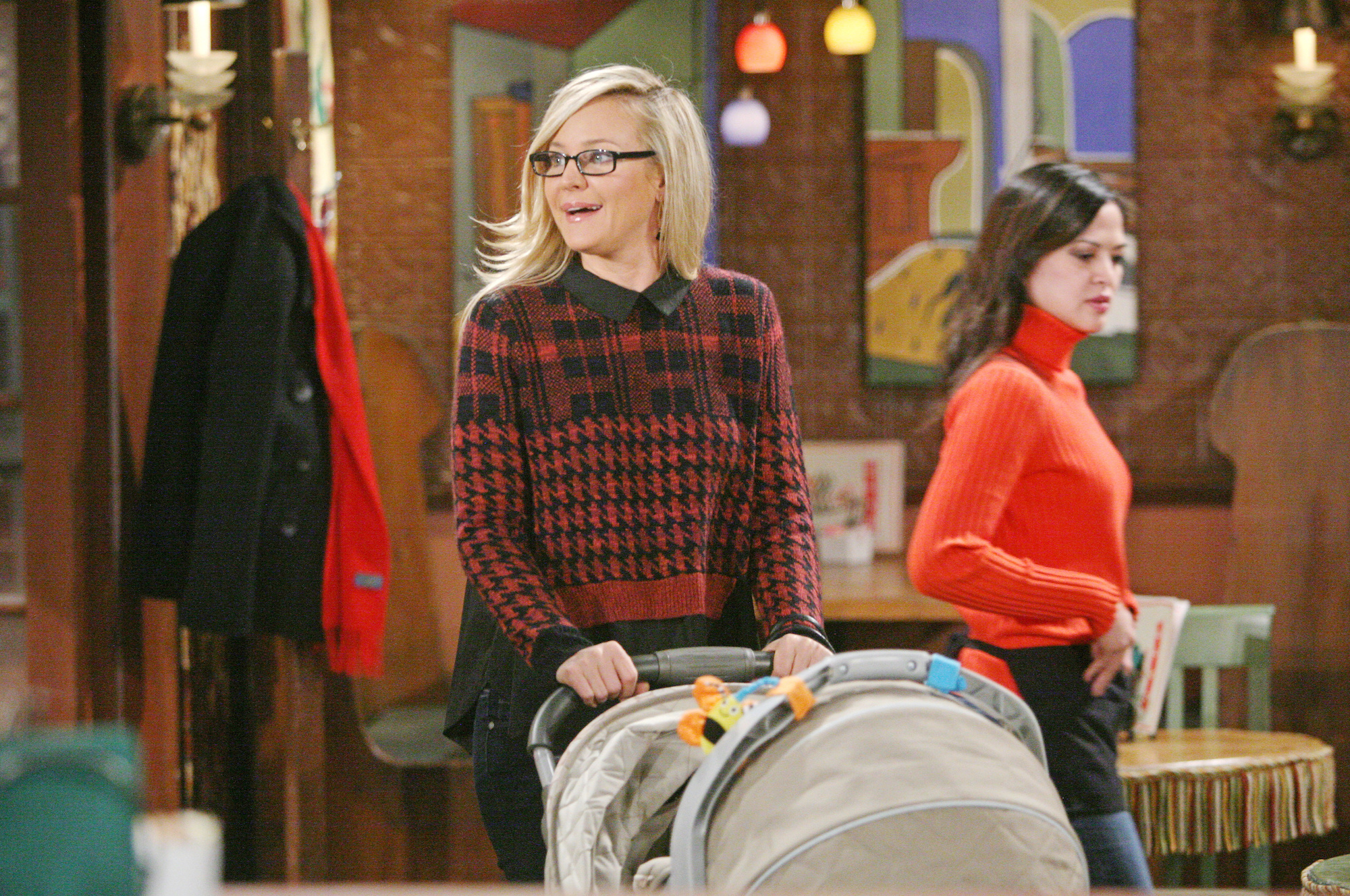 Sharon revels in motherhood.
A glowing Sharon strolls Sully into Crimson Lights, basking in motherhood. She even tells Nick she believes, along with Dr. Anderson, that she no longer needs medication.

But Nick is suspicious: "Maybe you're putting a little too much faith in Dr. Anderson right now," he says.