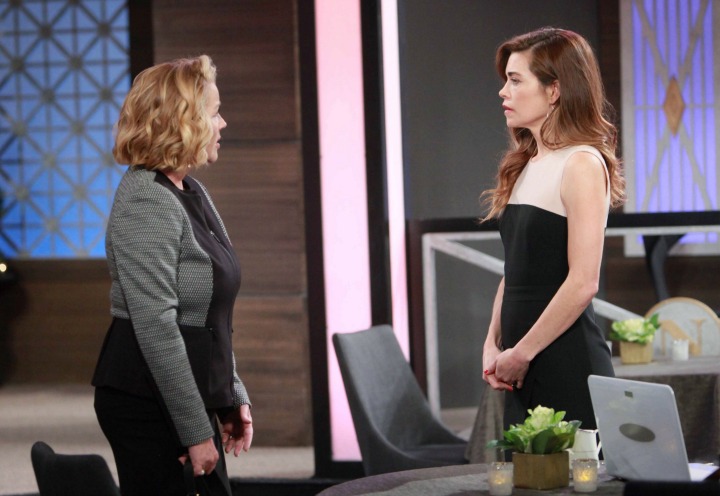 Victoria and Nikki discuss the upcoming trial.
Worried about Victor's trial, Victoria takes turns speaking with all of her family members on their testimonies. To reassure her daughter that she will do whatever it takes to put Victor away, Nikki shares a heartbreaking speech.

"Your father's soul is dying," she tells Victoria. "And, that's why I'm going to walk in that courtroom tomorrow dead sober, ready for anything that they might throw at me, because I am fighting for the Victor Newman that I married."