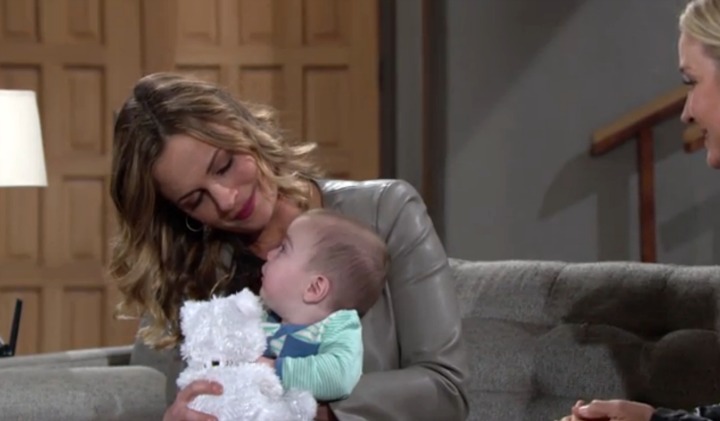 Sage finds comfort in holding baby Sully.
Still heartbroken that Shawn took off with newborn David, Sage decides it's best to pick up the pieces and go back to work. At Chelsea's, Sharon offers to let Sage hold Sully, while Sage explains the adoption fallout.

"I guess I just heard what I wanted to hear, ignored the warning signs" Sage says with tears in her eyes.