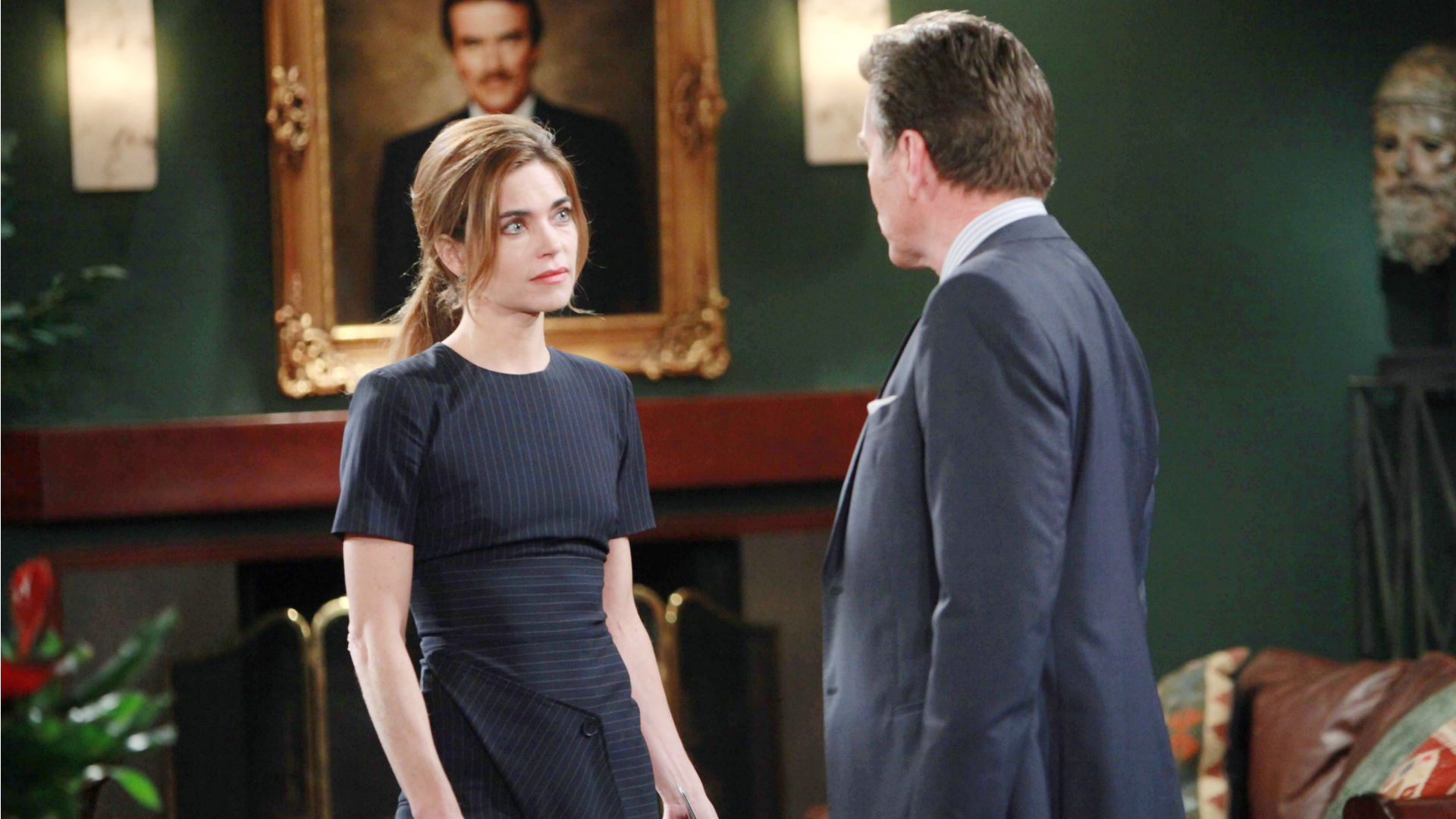 Victoria makes a bold offer.
Victoria claims that she's ready to strike a truce between the Abbotts and the Newmans—but her demands could spark a much larger problem.
"I will drop this lawsuit and accept your offer," she tells Jack. "Jabot markets and distribute Pass Key and shares the profits with Newman on one condition: You fire Billy."
Will Jack agree to Victoria's terms, and if so, can Billy forgive either one of them?