Back to Cast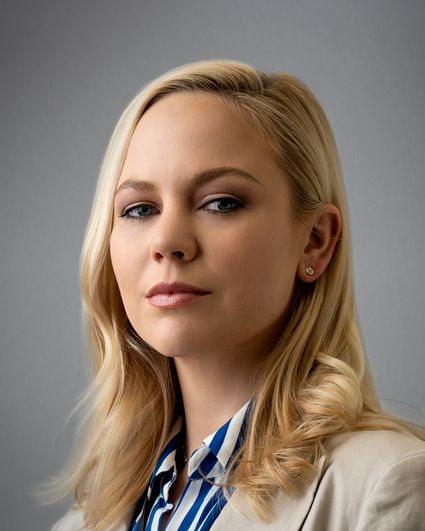 Blake Sullivan
Adelaide Clemens
Biography
Adelaide Clemens is an Australian actress who began her career on the acclaimed Australian television series Love My Way.

Clemens' television credits include Watchmen, Rectify, and Parade's End. Her film credits include The Great Gatsby, The Automatic Hate, and several other independent films including the recent Sundance entry To the Stars.

Clemens starred opposite Timothy Olyphant in the Atlantic Theatre Company's production of Hold On to Me Darling, directed by Kenneth Lonergan. Recently, she performed the leading role of Hilary in Lincoln Center Theatre's production of Sir Tom Stoppard's The Hard Problem.

Clemens grew up in Sydney, Australia, but spent the first eight years of her life in Cognac, France and Hong Kong, China. Now living in New York City, Clemens volunteers regularly at Pantry Distribution at Food First, located in Red Hook, through New York Cares.

When she is not working or volunteering, Clemens' hobbies include filling books with drawings and journaling. She enjoys listening to podcasts and singing country music to herself around her apartment and wishes she were more talented at skiing.

Her birthday is Nov. 30. Follow her on Instagram @adelaideclemensraddles and Twitter @AdelaideClem.