Back to Cast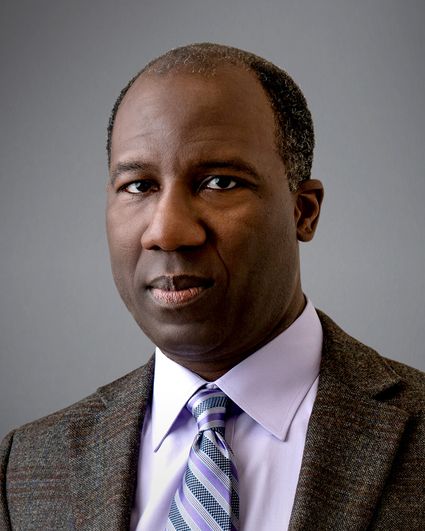 Donn Cooper
Russell G. Jones
Biography
Russell G. Jones is an AUDELCO, OBIE, and SAG Award-winning actor. A fixture on New York City stages since the 1990s, Jones's theater credits include originating roles in Ruined, Father Comes Home from the Wars (Parts 1, 2 and 3), King Liz, Our Lady of 121st Street, and In Arabia We'd All Be Kings.

His television credits include Bull, Orange is the New Black, The Last OG, Godless, and The Americans. His film credits include Motherless Brooklyn, Detroit, Side Effects, Traffic, and Robert Patton Spruill's Squeeze.

Since 1995, Jones has worn a variety of hats as actor, director, producer, writer, facilitator, moderator, and teacher as a member of the Labyrinth Theater Co. He's led master classes for ensemble workshops, served as program coordinator and sat on the board of directors. For more than two decades, Jones worked as a teaching artist creating programming, workshops, and curriculum for Artsgenesis, Developing Artist Theater Company, the ABC+ Program (Advancing Basic Education in the Philippines), Community Word Project, the National Black Theater, and a variety of regional theatre programs.

Currently, Jones serves on the artistic advisory board at HB Studio, the Artistic Advisory Council at Developing Artists, and on the board of directors at Ensemble Studio Theater. An activist in practicing what he calls "anti-racism," Jones is the founder and Chief of Pedagogy at "Blind Spot Experience," a campaign that facilitates cross-cultural dialogue and critical thinking by providing context and tools for perceiving racial inequity.

Originally from Shaker Heights, OH, Jones enjoys reading, yoga, and hosting events. He is passionate about various charities, including Mercy Ships, Doctors Without Borders, and Infinite Family. Jones's wife is a deputy director at the non-profit North Star Fund, and he finds grassroots organizations to support through their grantees. Jones lives with his wife and son in Washington Heights, NY.

His birthday is May 1.