Get To Know All Of The TKO: Total Knock Out Battle Stations
The hits start coming on Wednesday, July 11 at 9/8c on CBS and CBS All Access.
When the brand-new competition series,
TKO: Total Knock Out
, hosted by global superstar
Kevin Hart
, premieres on Wednesday, July 11 at 9/8c on CBS and
CBS All Access
, fans are going to be in for some high-octane action like they've never seen before.
STREAM: All Of The Action Of TKO: Total Knock Out On CBS All Access
Contestants will race through this unique obstacle course in a quest for $50,000. The course is challenging enough on its own, but the twist is that it will also feature their opponents manning creative Battle Stations in an attempt to slow them down, or even better, deliver a TKO.
Let's break down the Battle Stations the contestants will have to dodge if they plan on going home $50K richer.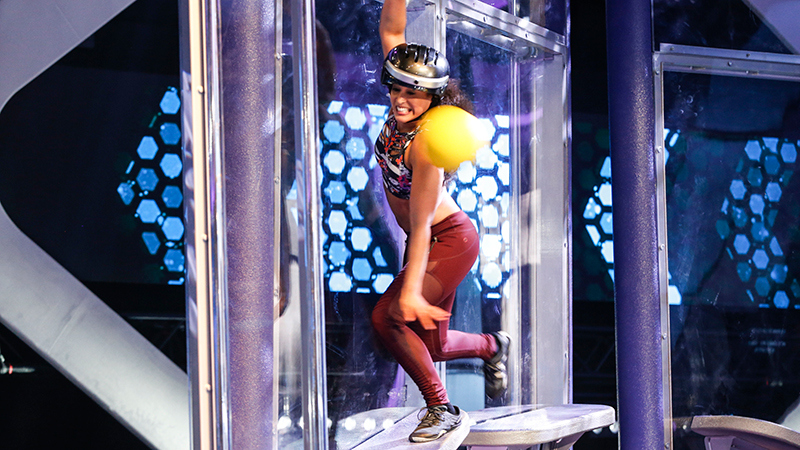 Zone 1 Battle Station: The Ball Buster
As contests traverse across a series of plexi-walls with ledges—dubbed The Dodgeball Wall—their opponents will man The Ball Buster and prepare to pelt them with high-impact balls that travel at a whopping 60 miles per hour.
The contestants will manually load and aim this monstrosity, which also releases an onslaught of smoke upon firing.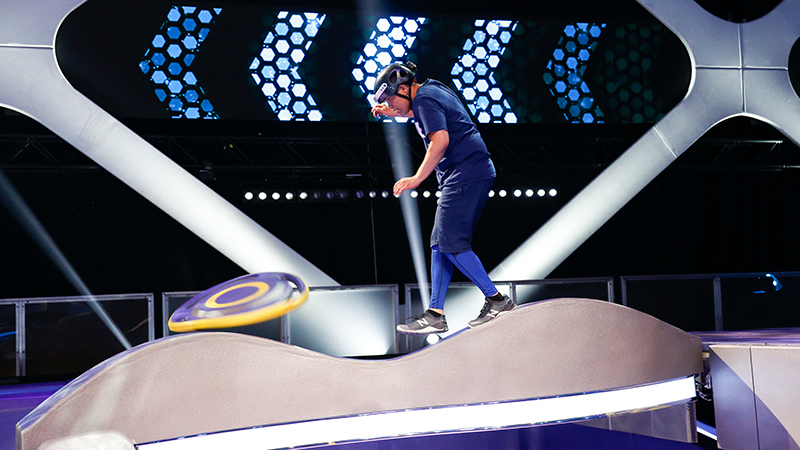 Zone 2 Battle Station: The Frisboom
As contests attempt to balance across two curved beams connected only by an unstable lexi-bridge—appropriately named The Un-balance Beam—their opponents will barrage them with massive Frisbees as they try to get to the other side.
These bad boys are aerodynamic buzzsaws that will zip toward the runner to disrupt their run and take them down.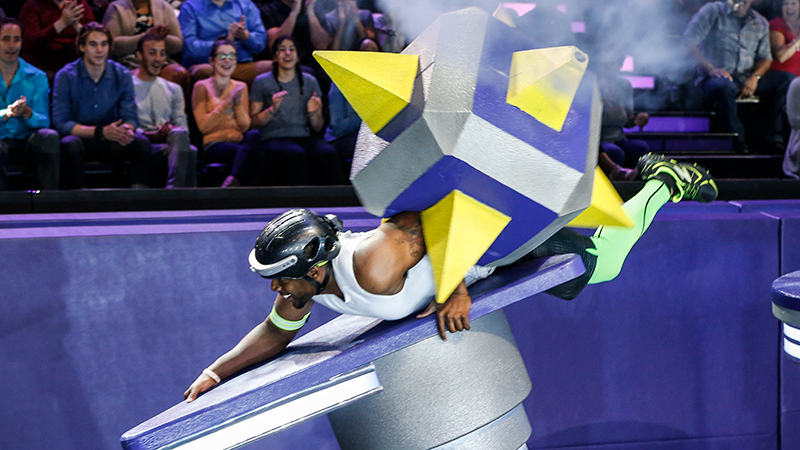 Zone 3 Battle Station: The Spike Launcher
The Slip Discs is the third obstacle in the
TKO
course, where contestants will attempt to cross a series of three disorienting saucers, each one looser than the last.
Once through the saucers, contestants will have to leap across two tilted pedestal that they'll need to manually sway forward to get them to the next.
To top it all off, their opponents will be launching giant spiked balls into the air at furious speeds, unleashing a stinging fury upon impact, as if trying to get across The Slip Discs on their own wasn't challenging enough!
Zone 4 Battle Station: The Slammer
In the final zone of
TKO
, The Grinder, contestants will have to navigate an intense series of rotating grinders that are covered with foam blocks, forcing the runner to watch their step.
But to make it truly challenging, their opponents will have access to The Slammer, a fierce, gigantic hammer that can be whirled through the air for a surefire knockout.
The contestants manning The Slammer will hit launch pads with a sledge hammer to send these babies cutting through the air in hopes of crushing their opponent off course.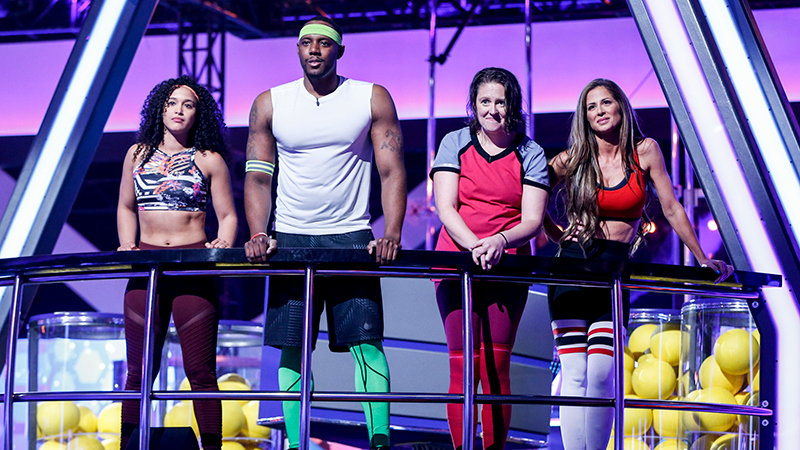 Watch the series premiere of
TKO: Total Knock Out
on Wednesday, July 11 at 9/8c on CBS and
CBS All Access
.
Then, catch all-new episodes on Wednesdays at 9/8c on CBS and
CBS All Access
.