Back to Cast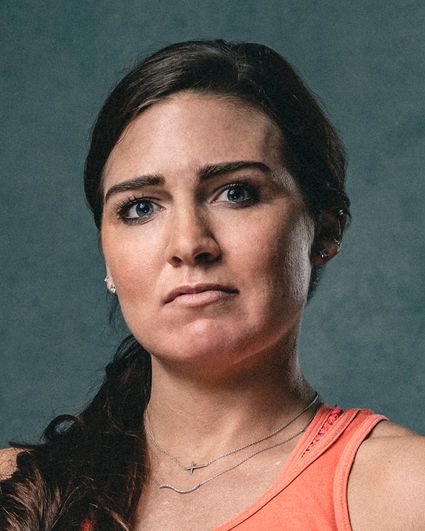 Biography
Melissa Burns
Job: Farmer
Age: 27
Hometown: Milford Center, Ohio
Instagram: @farm_fit_wife

Three words to describe you: Bubbly, hardworking, excited.

What do you do?
Farm with my husband, father-in-law, brother-in-law. I handle crops, produce, hay, straw, and
feed mill.

What is a typical day like for you?
Every day is different. My day starts anywhere between 3:00 - 4:00 AM. House chores get
completed then depending on weather and the season you will find me in the fields or at the feed
mill. We work before the sun comes up and will not stop until after dark or all the work is
complete for that day.

What would people be surprised to learn about your job?
We are our own boss. We take all the risks. It isn't easy and is extremely stressful, not only on
ourselves, but also on our families.

What work related build/structure or event are you most proud of?
Our whole farm my husband and I have created. While getting involved in the farmer's markets
recently, we have grown a great deal in the last year alongside our neighbors. We continue to
grow our operation and are able to provide locally raised meat and produce to the community.

Who are you competing for?
For everyone involved in the agriculture industry, my family, and our future.

Describe the phrase "dirty hands, clean money":
We work day in and day out busting our butts to make a living. We work extremely hard to make
just a small profit. We aren't fancy, our hands are dirty trying to make an honest living for our
family.

Why do you want to win?
I want to show everyone who is the toughest out there. No one is tougher than the American
farmer!!

What makes you tough as nails?
Getting up every day and putting in the work. We don't do it for the money. We don't do it for
anyone but ourselves. I am a tough farmer, a tough female farmer!