Back to Cast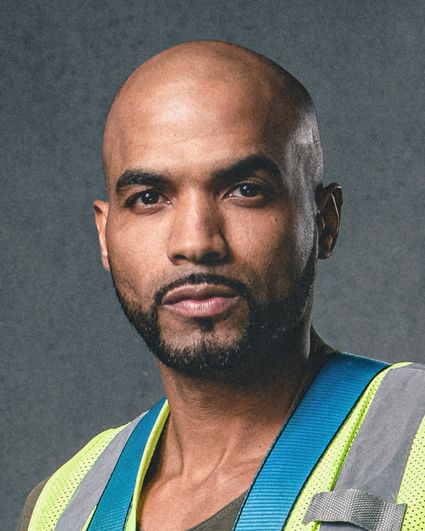 Biography
Luis Yuli
Job: Scaffolder
Age: 35
Hometown: The Bronx, New York
Instagram: @luispyuli

Three words to describe you: Determined, strong-minded, motivated.

What do you do? I am a pipe scaffold construction foreman and CDL commercial driver.

What is a typical day like for you?
I am usually up at 5:30 AM. After that, I head over to the shop to pick up the truck with all the
materials. After that, I head over to the work site and start my day. My day consists of carrying
heavy metal and putting together the scaffold.

What would people be surprised to learn about your job?
They will be surprised at how heavy all the materials for the job really are. Materials can go as
high as 3,000lbs.

What work related build/structure or event are you most proud of?
I am proud to say I worked at the Empire State Building during their renovation.

Who are you competing for?
I am competing for myself and my family. Mainly my mother and my two beautiful kids, Mason
and Milan. My son sees me as a superhero and I would love to make him proud.

Describe the phrase "dirty hands, clean money":
That's the perfect definition of making an honest living. Growing up I could have chosen to go
different routes like some of my friends who are either dead or in jail. Instead, I chose to bust my
butt since the age of 15 and make an honest living.

Why do you want to win?
I want to show my kids and the younger generation in my neighborhood that anything is possible
regardless of any upbringing you may have. I also want to show my mother that all the sacrifices
she made were not in vain.

What makes you tough as nails?
I have been through a lot since a young age like growing up without a father and mother until the
age of 8. I grew up in The Bronx in a very poor household with six siblings on public assistance.
Now, I work 60 hours a week no matter the weather to provide for my kids.