Back to Cast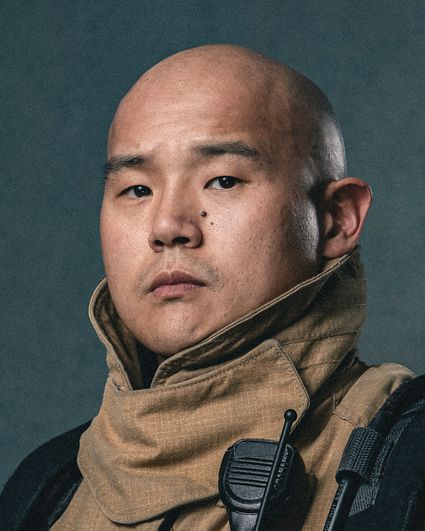 Biography
Young An
Job: Firefighter
Age: 36
Hometown: Alexandria, Virginia
Instagram: @boomer.3000

Three words to describe you: Goofy, laidback, adventurous.

What do you do?
I'm a firefighter.

What is a typical day like for you?
I drink three cups of coffee, clean toilets, and work-out. I go grocery shopping, eat lunch,
drill/training, and study. I eat dinner, clean up the station (house chores), and sleep as long as no one
calls 9-1-1.

What would people be surprised to learn about your job?
We're never promised to go home. I have been on many calls dealing with a lot of puke, blood,
and poop… lots of poop.

What work related build/structure or event are you most proud of?
School visitations are great. The kids make us feel like rock stars. Also, the first time a little
Asian kid saw me, his eyes lit up! I knew exactly what that look was. Sometimes when I'm on a
call and Asian folks see me, they do a double take, and then give me a nod or thumbs up.

Who are you competing for?
I am competing for my family, for the sacrifices they made for us to come to America so we can
have a better life. I am also competing for all of the people that give me the "nod" or "thumbs
up."

Describe the phrase "dirty hands, clean money":
Hard work and dedication is the best way to earn a living. Everyone respects a person who takes
pride in their job.

Why do you want to win?
I would like to pay off my parents' debt and their house. I would love to send my dad to Korea
for vacation so he can see his family.

What makes you tough as nails?
My parents make me tough as nails. They taught me to go three times harder than the next
person. Thinking of what they did to come to America and building a life out of nothing without
complaining keeps me motivated. My dad always told me to never complain or blame others
for anything.