Back to Cast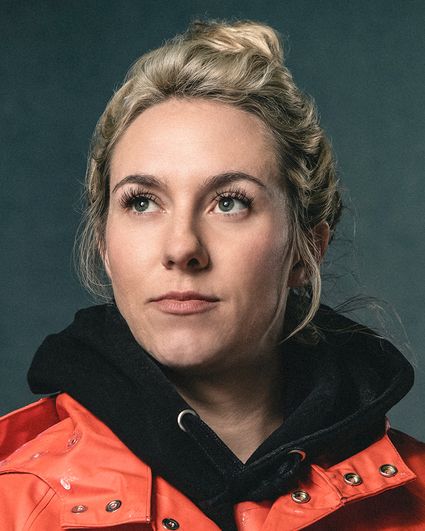 Biography
Callie Cattell
Job: Fisherman
Age: 28
Hometown: Bend, Oregon
Instagram: @calliecattell

Three words to describe you: Hilarious, determined, crazy.

What do you do?
I am a commercial fisherman and a commercial diver.

What is a typical day like for you?
Picking fish which consists of hand pouring salmon out of the very tangled net, driving the boat,
and delivering fish. This is 24 hours a day for two and a half months with no toilet, no shower,
and crappy food.

What would people be surprised to learn about your job?
There's no sleep, no toilet, no shower, and the same people for two and a half months straight.

What work related build/structure or event are you most proud of?
I worked for NASA training astronauts underwater for their spacewalks.

Who are you competing for?
I am playing for my dad. Without him, I wouldn't get to be me.

Describe the phrase "dirty hands, clean money":
I spend so much time covered in fish guts, blood, scales, and poop. I STINK! It is not pretty, but
the check is.

Why do you want to win?
I want to win to buy my own fishing boat and become a captain like my father.

What makes you tough as nails?
I know I can push myself mentally and physically. I keep a level head in tough situations. I am
competitive and don't lose often.