Back to Cast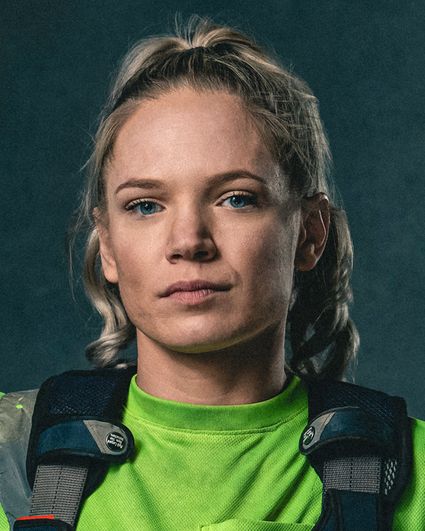 Biography
Tara Davis
Job: Ironworker
Age: 30
Hometown: Elk Plain, Washington
Instagram: @thatonebatmom

Three words to describe you: Motherly, hardworking, determined.

What do you do?
I'm an ironworker.

What is a typical day like for you?
I'm usually up at 3:00-3:30 AM getting ready for work. I commute and work for 8-12 hour days
then commute back home. I get home around 6:00 PM to cook, take kids to sports, help with
homework, and I'm in bed between 7:30-8:00 PM depending on what sport season it is.

What would people be surprised to learn about your job?
Only 1% of ironworkers are women.

What work related build/structure or event are you most proud of?
I'm most proud of the Bellevue Tunnel Project. Not many ironworkers have built tunnels so
having been a part of that project for so long was such an honor.

Who are you competing for?
I'm competing for my local, my brother and sister ironworkers, and my family.

Describe the phrase "dirty hands, clean money":
To me, "dirty hands, clean money" means I've worked my butt off to earn all that I have. Blood,
sweat, and tears have earned every dime on my check.

Why do you want to win?
I want to give something back to my local, for they've helped my family so much and to give
light to how awesome my trade is. I want to make my family proud of who I've become and to
show my kids you can do anything you set your mind to.

What makes you tough as nails?
I have the heart to not give up even when my body hurts. It just makes me push harder. I'm a
mother of four, one with special needs, which is a hard enough job as well, let alone working in
iron.