Back to Cast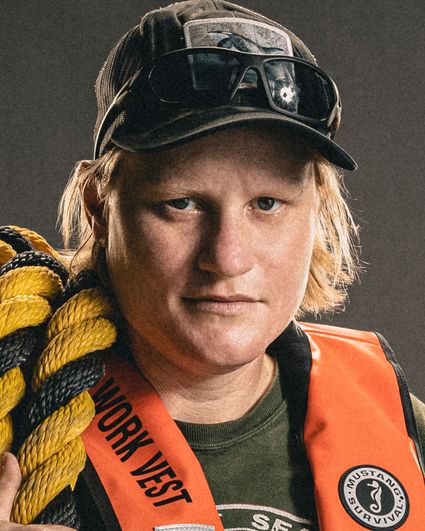 Biography
Job: Mariner
Age: 38
Hometown: Bothell, Washington
Current residence: Endurance, a tug boat in Alaska

Three words to describe you: Gritty, salty, and artistic.

What do you do?
Work on tugboats, push fuel, gravel, heavy equipment, log rafts.

What is a typical day like for you?
Work half days, that's 12 hours plus. Sweat, coffee, and making and breaking tow, climbing down into tanks and confined spaces to clean the bilge, whatever it takes to keep the boat floating.

What would people be surprised to learn about your job?
I'm an artist.

What work related build/structure or event are you most proud of?
Obtaining my officers mates and tow endorsements as a hawsepiper. Didn't go to the academy, did it the old fashioned hard way.

Who are you competing for?
For all Mariners.

Why do you want to win?
I need the cash.