Back to Cast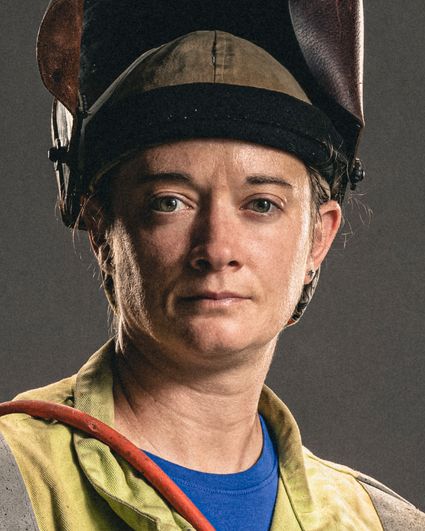 Biography
Job: Pipe Welder
Age: 41
Hometown: Chesterfield, Virginia
Current Residence: Petersburg, Virginia

Three words to describe you: Hard-worker, heart, and driven.

What do you do?
Mechanical pipe welder.

What is a typical day like for you?
Layout, blue prints, cut, weld pipe, hang pipe, layout mechanical rooms.

What would people be surprised to learn about your job?
How heavy the pipe and fittings are and how much math is involved in pipe welding.

What work related build/structure or event are you most proud of?
I was denied to go to the police academy because of Type 1 diabetes. They said I could not do the physical portion. I fought it and became the first female in the history of the department to achieve a physical fitness award.

Who are you competing for?
Type 1 diabetics, all females, my family, and loved ones.

Why do you want to win?
To show everyone that a female Type 1 diabetic can do anything.

What makes you tough as nails?
Being able to get back up and keep going after many setbacks.