Back to Cast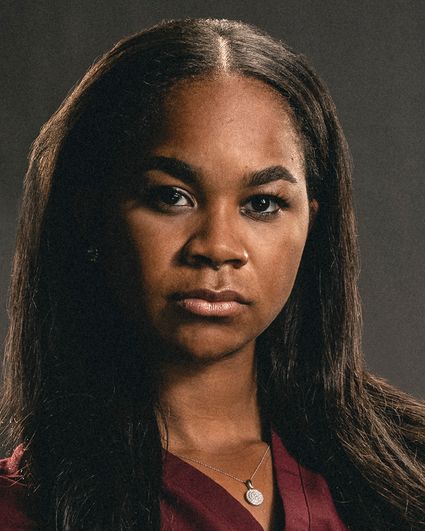 Biography
Age: 31
Job: Travel Nurse
Hometown: Lancaster, Pennsylvania
Current residence: Philadelphia

Three words to describe you: Positive, motivated, and loving.

What do you do?
I'm a nurse.

What is a typical day like for you?
On a good day I wake up 5 a.m. to meditate and get a workout in. Then start work at 7 a.m., off at 7:30 p.m. Working is nonstop on my feet all day, saving lives, long 12 hour days. After work I cook and if I'm feeling motivated, I get another workout in.

What would people be surprised to learn about your job?
I'm a travel nurse and a landlady.

What work related build/structure or event are you most proud of?
My properties I've worked on. Turning a beat up house into a beauty. Kind of like saving lives.

Who are you competing for?
I'm competing for my family and to inspire anyone who can relate to me.

Why do you want to win?
Because it's $200,000 lol. Who doesn't want a lot of money? Most importantly, help my family and support my dreams of starting my healthcare business.

What makes you tough as nails?
Why aren't I? I'm a woman, a nurse, and a diva that's not afraid to get my hands dirty!