Back to Cast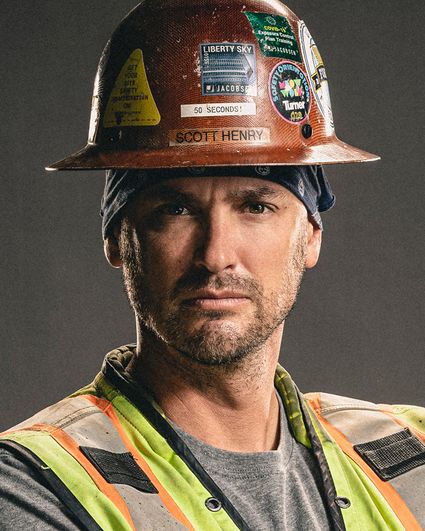 Biography
Job: Construction Superintendent
Age: 40
Hometown: Orem, Utah
Current residence: Ogden, Utah

Three words to describe you: Loyal, goofy, and competitive.

What do you do?
I run jobs in the geotechnical field such as stopping landslides, lifting buildings, building retaining walls, and dam repair.

What is a typical day like for you?
Safety meeting with crew. Make goals for the day. Meet with G.C. to make sure we are all on the same page. Train crew. Order materials.

What would people be surprised to learn about your job?
I became a super without a college degree. I worked my way up.

What work related build/structure or event are you most proud of?
Stabilized the landslide on the Ocoee River in Tennessee.

Who are you competing for?
My wife and myself.

Why do you want to win?
To prove that just because I am in a management position it doesn't mean I don't or won't outwork everybody else.

What makes you tough as nails?
My heart! I don't give up on anything. I want to be the best at what I do. I compete at a very intense level.