Back to Cast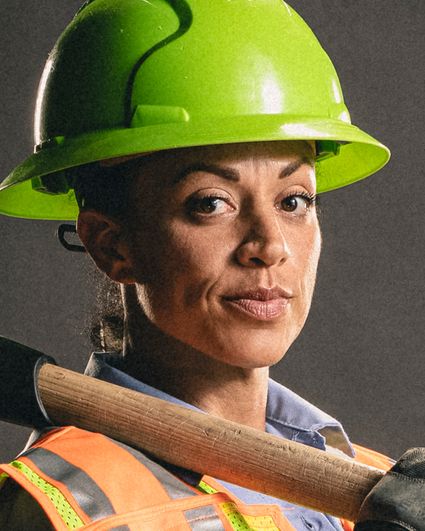 Biography
Job: Transport Track Repair
Age: 43
Hometown: Miramar, Florida

Three words to describe you: Beautiful, smart, and hard worker.

What do you do?
I am a track repair who works on full maintenance of the Tracks of Miami Dade Transit.

What is a typical day like for you?
At work from 6 a.m.-2 p.m. Sunday through Thursday and complete work orders that are open based on track maintenance. After that I go home, get ready to head out to the gym for about two hours and then go home around 6:30-7 p.m. to attend to my family. I work longer hours on Saturdays and Sundays.

What would people be surprised to learn about your job?
It's a dangerous job and if you're not careful in an instant you can lose your life.

What work related build/structure or event are you most proud of?
I would say that I am most proud of, on the weekends, demoing and rebuilding crossovers, diamond crossovers, switches, and tracks.

Who are you competing for?
My family, myself, and the women in the world to show them that you don't have to be super big and super strong to be mentally strong and accomplish your dreams and goals, and because I was born a winner.

Why do you want to win?
For my family and to make them super proud of me. To definitely prove to myself that I am as strong, mentally and physically, as I believe myself to be. To show myself that I need to stop doubting myself. I have a lot of doubts of what I am capable of doing.

What makes you tough as nails?
My endurance, mental toughness, never give up attitude, positive personality, hunger, drive, and fearlessness.