Back to Cast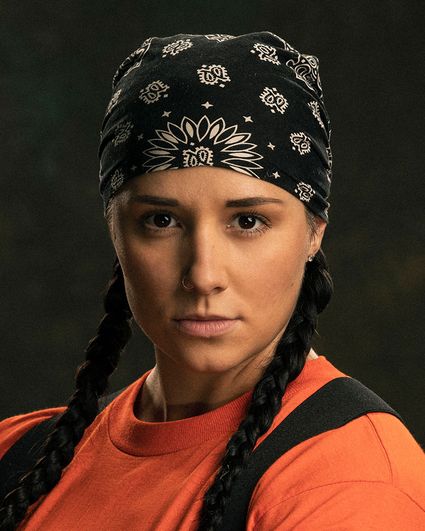 Biography
Name: Christine Connors
Job: Ironworker
Age: 29
Hometown: Johnstown, Pa.
Current Residence: Glendora, Calif.

Three words to describe you: Ambitious, funny and hardworking.

What do you do?
I erect steel buildings, connect them, rig them and weld them.

What is a typical day like for you?
Long, hard-working hours, heavy lifting, working at heights, welding.

What would people be surprised to learn about your job?
That women make great welders!

What work related build/structure or event are you most proud of?
I welded a whole school building by myself in California. I'm proud of every building I helped put together, a piece of me will stand long after I'm gone.

Who are you competing for?
I'm here for myself and my family and to prove that women aren't weak, we are tough!

Why do you want to win?
Winning TOUGH AS NAILS would change my entire life. I would be able to finally be ok financially.

What makes you tough as nails?
I don't let obstacles stand in my way, when I want to do something I go out and do it no matter what! Being tough isn't just physical, it's mental and emotional too.