Back to Cast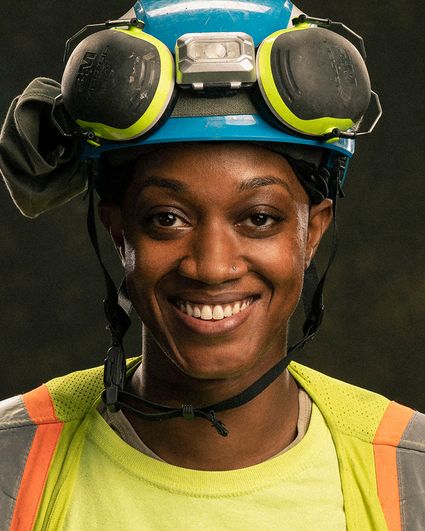 Biography
Name: Sarah Ham
Job: Cement Mason
Age: 30
Current Residence: Queens, N.Y.

Three words to describe you: Determined, hardworking and adventurous.

What do you do?
I build and restore structures using cement to guarantee stabilization and provide strengthen so that building can be around for many years.

What is a typical day like for you?
A typical day is heavy lifting, mixing cement or doing demo. I use grinders, chipping guns, and other power tools often so it requires that you are aware of your surroundings to keep the job site safe.

What would people be surprised to learn about your job?
Some people might be surprised to learn there is more science to masonry than it might look like. For different kinds of cement mix for different environments, installing rebar, measuring etc.

What work related build/structure or event are you most proud of?
I'm most proud of not just completing trade school but doing well and finding my passion that wakes me up every day. My favorite projects are always hospitals and public libraries because that's one way I'm able to give back.

Who are you competing for?
I'm competing so my nephews grow up to respect women and their strengths, so my niece isn't afraid to dream outside the box in life, and for my gramps who fuels me to keep pushing through adversity every day.

What makes you tough as nails?
I'm tough as nails because I don't quit in challenges, I'm always looking for ways to grow as a person, and because I haven't always chosen the most popular or acceptable route, but I've embraced the obstacles and still pushed forward because I'm determined.