Back to Cast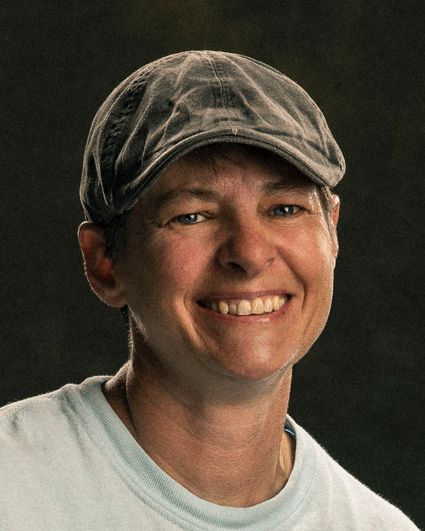 Biography
Name: Lia Mort
Job: Jill-of-All-Trades
Age: 54
Hometown: Lititz, Pa.
Current Residence: Richfield, Pa.

Three words to describe you: Energetic, resourceful and positive.

What do you do?
I do a lot of different jobs. Currently, I do some small engine repair, farm tours and odd jobs. In the past I was a Marine, firefighter, commercial tractor trailer driver, large caliber gunner, restaurant worker, horse farm laborer, machine maintenance & repair, chicken hatchery worker, soldier, military intelligence analyst, health care worker, retail hardware clerk, warehouse worker and varied construction trades.

What is a typical day like for you?
I do my best to start every day with prayer and then I'm ready to tackle the day! The first thing I do is feed the chickens who are staring in my back patio door. Then, I have a cup of coffee and stretch out my back. Next, it's down to the barn to take care of the farm animals. Once everyone is happily munching away, I usually walk the dogs before I get into whatever the day holds for me such as odd jobs, farm work, fixing stuff, building something, or helping out neighbors and friends. The day ends when the sun starts to set and all the farm critters are fed and tucked in for the evening. Never a dull moment.

What would people be surprised to learn about your job?
I never know what someone is going to hire me to do. One day it is interior work, another day yard work, or building something for a customer. No two days are alike. Sometimes I get paid with money, other times I trade off work for whatever my customer has to trade like sweet corn, watermelon, homemade soup etc.

What work related build/structure or event are you most proud of?
Serving in the Army in Iraq and Afghanistan.

Who are you competing for?
I'm not competing for anybody in particular. I just thought it would be an adventure and a chance of a lifetime to be on TOUGH AS NAILS. It would be awesome if I inspire others to be more positive, take a chance, push the limits, or just try something new.

Why do you want to win?
I like to compete, and it would be nice to win, but I enjoy a challenge and will be happy with whatever the outcome is. I'm here for the adventure!

What makes you tough as nails?
I believe I am tough as nails because I attack a task with all my energy. I use my life experiences to push through tough jobs and tough times. If things don't quite go my way, I am resilient and drive on, always trying to keep positive and motivated. Sometimes, I'm not as positive or calm as I'd like to be, but no one's perfect. Things might not work out the way I want, but they always work out. Sometimes, I don't feel tough. During those times, I dig deep and push through relying on my faith in God and encouragement from family and friends to lift me up and renew my strength.