Back to Cast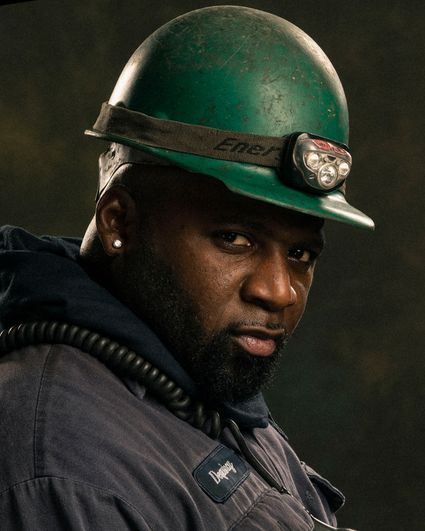 Dequincey "Quincey" Walker
Biography
Name: Dequincey "Quincey" Walker
Job: Diesel Mechanic
Age: 34
Hometown: Lamar, S.C.
Current Residence: Florence, S.C.

Three words to describe you: Humble, hardworking and compassionate.

What do you do?
I pray, I work, I love on my family, I help people, I listen to people, I enjoy every day above ground and not take anything for granted.

What is a typical day like for you?
My day starts with a thank you to God for allowing me to wake up to a brand new day. I shower, dress and head to work. Once at work, I perform my duties in the safest way possible – no matter the equipment I'm working on, whether it's a locomotive, forklift, overhead crane or any other mobile equipment that needs to be worked on. After work I pick the kids up from school if my wife can't. Once the kids and I get home we go over school lessons, we play and have supper with mommy. Mommy bathes the kids for bed while I clean the kitchen or take out the trash. Then, we watch re-runs of TOUGH AS NAILS and go to bed ourselves.

What would people be surprised to learn about your job?
People would be surprised to learn that I'm always working on something different so I'm constantly learning new things about myself, expanding my working abilities and not limiting myself to just one skill.

What work related build/structure or event are you most proud of?
I'm proud of all things that I've accomplished at work mentally and physically. I'm proud of myself for building a strong foundation under my feet. Because of that, I am able to work with confidence and continue building great working relationships with my teammates to better myself at doing my job and to be readily available in the event that I'm called on to perform any task.

Who are you competing for?
I'm competing for myself, my family and for my high school teammates that I let down during our senior year while playing football for the upper state championship.

Why do you want to win?
I want to win because it's life changing and it would also give me redemption and peace of mind that dreams never die as long as you keep the faith and continue to strive for greatness.

What makes you tough as nails?
My ability to connect with 11 awesome competitors from all different walk of life. Not only to compete with them but also to compete against them and still remain the same humble, hardworking and compassionate person that I am. Being tough is not only about the bronze that people see first when they see your stature, it's about having the heart and the will power to endure mental and physical challenge and still remain humble no matter the outcome.