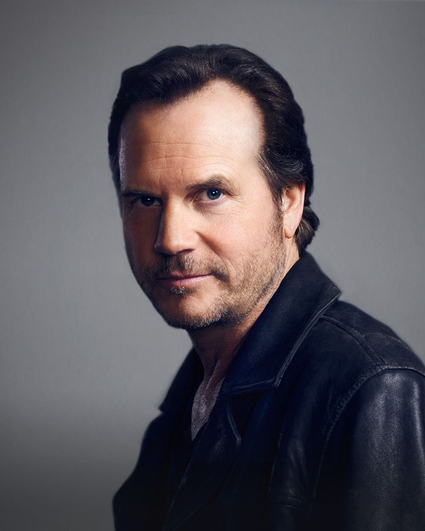 Biography
Bill Paxton received three Golden Globe Award nominations for his portrayal of Bill Henrickson, the patriarch of a polygamist family, on the television series "Big Love," and another nomination for his lead role in the television movie "A Bright Shining Lie." Also, he starred as Randall McCoy in the mini-series "Hatfields & McCoys," opposite Kevin Costner.
Paxton has starred in more than 50 feature films, including the James Cameron films "Titanic," "True Lies," "Aliens" and "Terminator," as well as "Edge of Tomorrow," "A Simple Plan," "Twister," "Apollo 13," "Million Dollar Arm," "Weird Science," "U571," "Vertical Limit," "Mighty Joe Young," "Trespass," "Indian Summer," "Streets of Fire," "Navy Seals," "Predator 2," "One False Move," "Term Life" and "Two Guns."
Paxton will appear alongside Tom Hanks, Emma Watson and John Boyega in director James Ponsoldt's feature film, "The Circle," which is set to premiere in spring 2017. In 2014, he appeared in the thriller "Nightcrawler," Dan Gilroy's lauded directorial debut, opposite Jake Gyllenhaal.
In addition to acting, Paxton has been a filmmaker since the beginning of his career, starting with the cult classic short film "Fishheads," which premiered on "Saturday Night Live" in 1980. In 2001 Paxton directed the gothic thriller "Frailty," which he starred in alongside Matthew McConaughey and which was honored with a Special Mention for Excellence in Filmmaking by the National Board of Review 2002. In 2005 he directed the sports drama "The Greatest Game Ever Played," starring Shia LaBeouf. Also, Paxton served as a producer on "Parkland," "The Good Life," and "Traveler," which he starred in alongside Mark Wahlberg and Julianna Margulies.
Paxton holds the distinction of being the only actor to have visited the wreck site of the Titanic with James Cameron for the documentary "Ghosts of the Abyss." Paxton completed four descents to the site, 2.5 miles below the surface of the North Atlantic.
Paxton, a native of Ft. Worth, Texas, resides in California with his wife and children. His birthday is May 17.