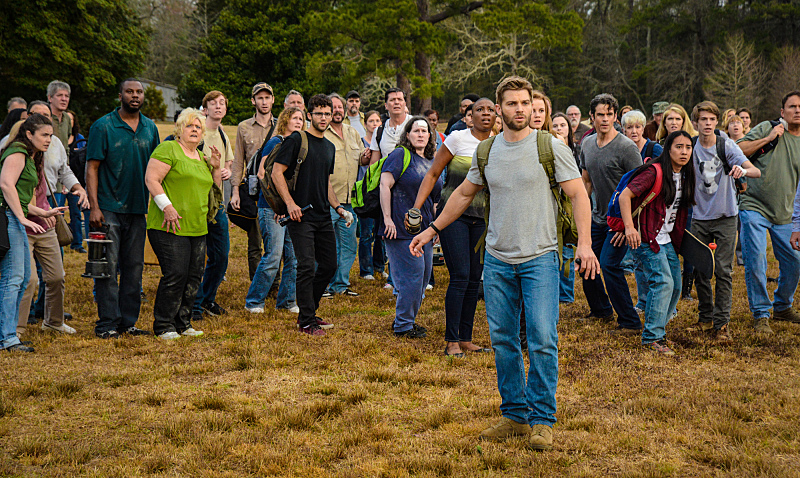 "Move On" - Season 3 Premiere First Look
What is the Dome's purpose, and what does it want from the inhabitants? The third season of Under the Dome will deal with those very questions.

Pictured (L-R) Max Ehrich as Hunter, Aisha Hinds as Carolyn Hill, Mike Vogel as Dale "Barbie" Barbara, Mackenzie Lintz as Norrie Calvert-Hill, Eddie Cahill as Sam Verdreaux, John Elvis as Ben Drake, and Colin Ford as Joe McAlister.

Don't miss the Season 3 premiere of Under The Dome on Thursday, June 25th at 9/8c.