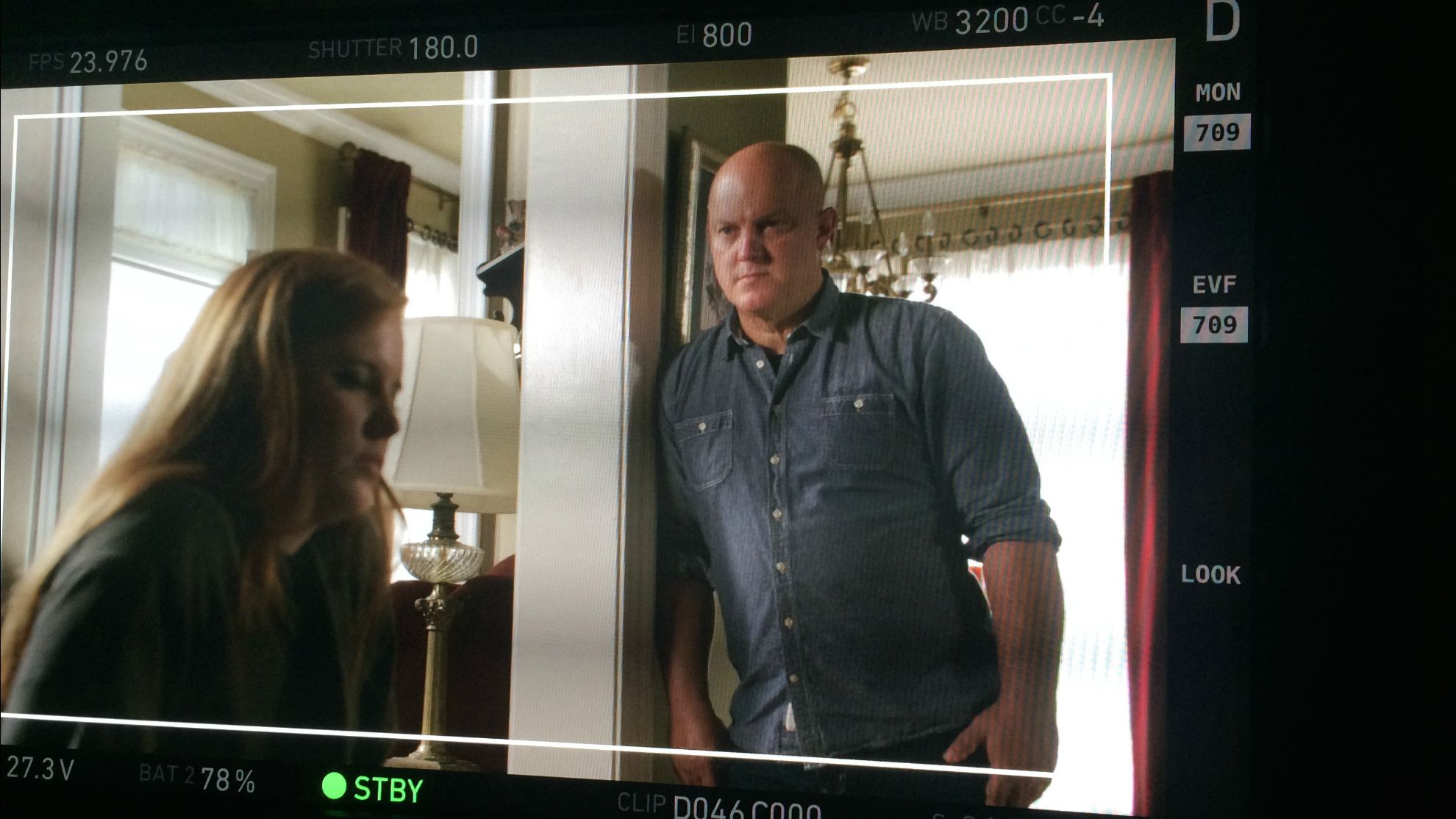 1. Look familiar? Welcome to stand-in life!
"Love Is A Battlefield" (Season 3, Episode 11 of
Under The Dome
) was explosive. The people of Chester's Mill ushered in a new queen, the Resistance captured Junior and promptly lost him, and Eva was murdered after the birth of her baby.
Check out these exclusive behind-the-scenes photos and insider stories—like how the visual effects artists created those gross purple veins on Eva and her baby. Click through to the end and read a special questionnaire from Supervising Producer Peter Calloway