Hunka Chunka Banana Love Recipe: Gigi's Cupcakes
Posted on Feb 12, 2015 | 09:55am
"When I cleaned houses for a living, I would this bake banana bread recipe and deliver it to my clients as a thank you gift at Christmas time," says Gigi Butler, founder of Gigi's cupcakes. "This recipe became the base of our Gigi's Cupcakes Hunka Chunka Banana Love cupcake that is still my favorite. I love it so much, I was inspired to do the original bread loaf like I did when I gave it as gifts. And now, that loaf and three other flavors are offered every day at every store. I hope you will enjoy and bake it with love like we do."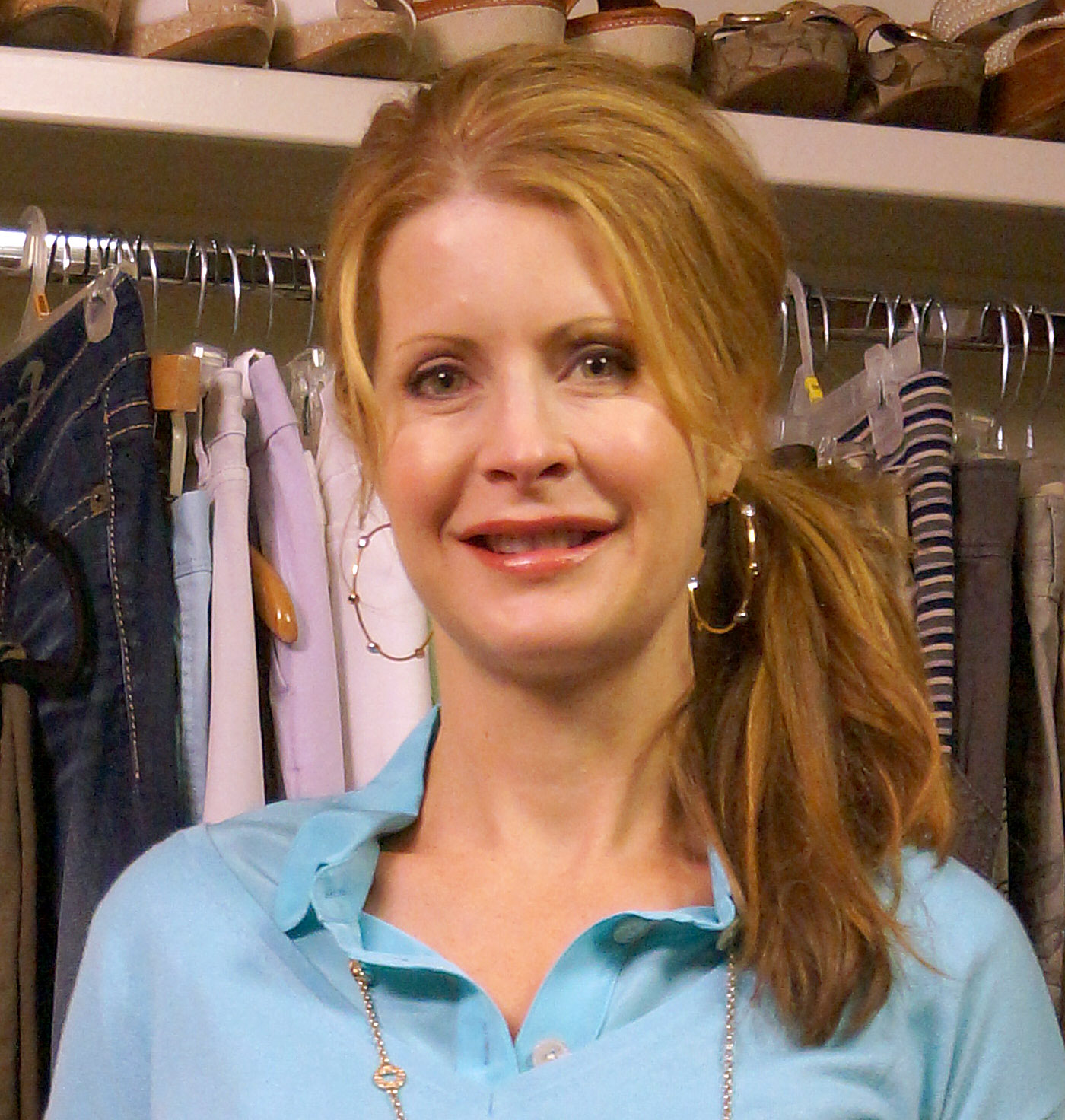 Watch Undercover Boss featuring Gigi's Cupcakes Friday, Feb. 13 at 8/7c! Check out a preview here.
Hunka Chunka Banana Love:
A flavorful banana nut cake baked with dark chocolate, topped with fresh banana butter cream, and drizzled in smooth chocolate ganache.
CAKE
4 Ripe Bananas, Mashed
2 cups Sugar
4 Eggs, Beaten
1 cup Oil
2.5 cups Flour
1.5 teaspoons Baking Soda
1 teaspoon Salt
1.5 cups Chopped Pecans
1 cup Dark Chocolate Chips

FROSTING
1 cup Butter, Softened
1 small Banana, Mashed
2 lbs (pounds) Powdered Sugar
2 teaspoons Vanilla Extract

GANACHE
2 cups Semi-Sweet Chocolate Chips
1 1/3 cup Heavy Cream
Dried Banana Chips
Preheat oven to 300 degrees. In a large bowl, mix by hand bananas, sugar, eggs and oil in a bowl until well blended. Add flour, baking soda and salt; mix until combined. Fold in pecans and dark chocolate chips. Dip batter into cupcake liners, 2/3 full. Bake for 26 minutes. Test with toothpick or cake tester before removing from the oven.
In a stand mixer, beat butter and banana on medium speed until butter is smooth. Slowly add powdered sugar. Add vanilla extract. Beat on medium speed for 3 minutes. If frosting is stiff, add milk by the Tablespoon. If soft, add powdered sugar slowly.
When cupcakes are cool, pipe the banana butter cream high on top with a pastry bag using a large, round frosting tip. Place frosted cupcakes in refrigerator for 10 minutes until the frosting is slightly stiff.
While cupcakes are in the refrigerator, mix the semi-sweet chocolate chips and the heavy cream in a double boiler. Stir constantly until all the chocolate chips are melted. Place banana chip on top of banana buttercream and drizzle ganache over cupcake.
Share this with your friends and family to enjoy!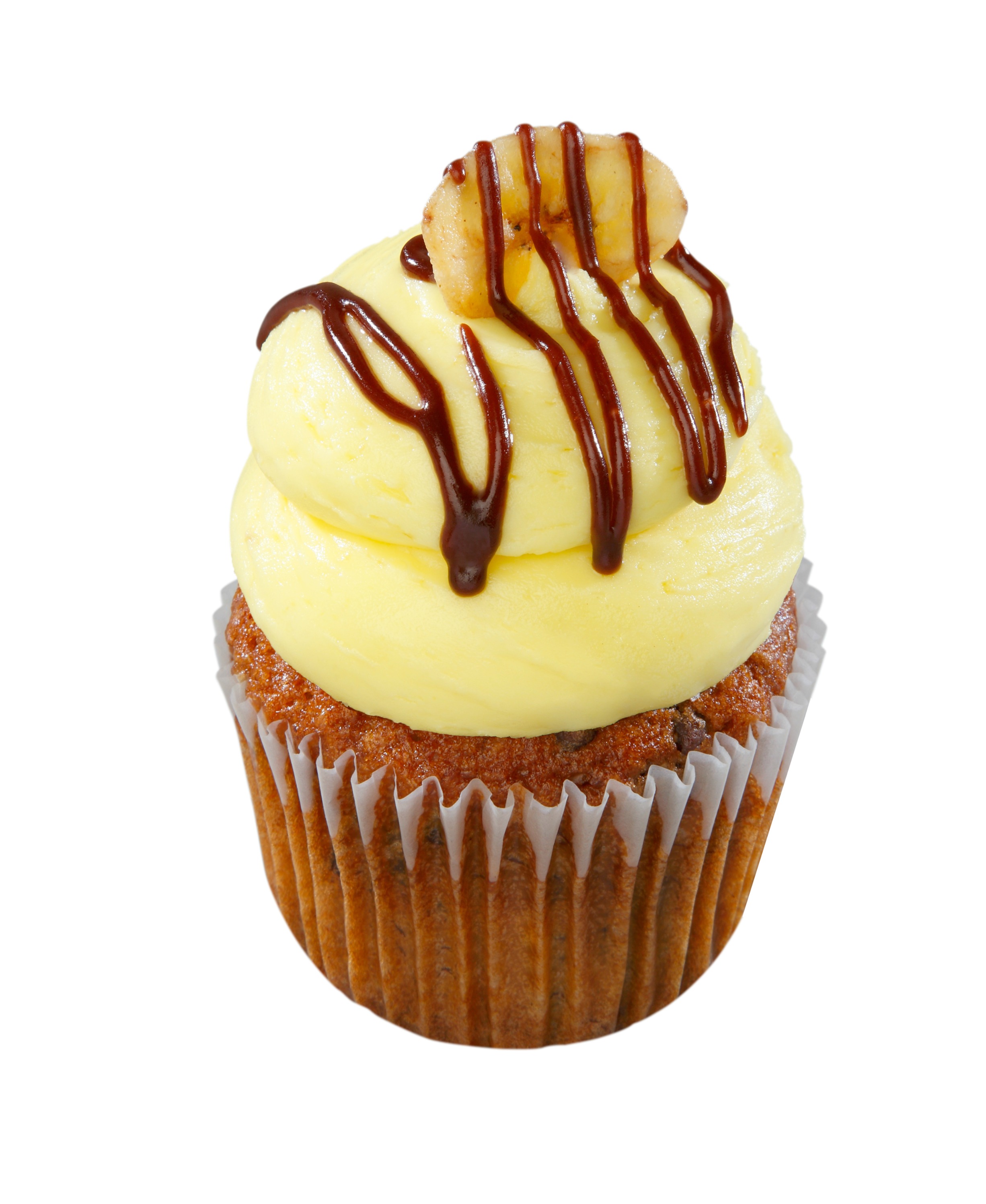 Baked with love, Gigi