The First Full Season Of Celebrity Undercover Boss Continues Fridays On CBS
Jewel, Stephanie McMahon, and Ashley Graham join a star-studded season.
Posted on Jun 4, 2018 | 12:00pm
The nation's best singers, athletes, models, and business icons are embarking on talent searches to pay it forward to deserving yet-to-be-discovered individuals—on the very first season of
Celebrity Undercover Boss
!
STREAM: Full Episodes Of Undercover Boss on CBS All Access
Three new celebrities will be participating, including four-time
GRAMMY®
nominee Jewel, WWE executive and villainous character Stephanie McMahon, and model and body activist Ashley Graham.
The announcement of these additions comes on the heels of four successful episodes featuring Gold Medalist Olympian Gabby Douglas, Tony Award winner Idina Menzel, YouTube sensation Bethany Mota, and football (and baseball!) legend Deion Sanders.
From the same team that brought you the Emmy Award-winning
Undercover Boss
, this special celebrity edition airs Fridays at 8/7c on CBS and
CBS All Access
as celebs at the top of their chosen fields go undercover to find talented people and make their dreams come true.
Want to learn more about the stars who will be helping people realize their dreams? Here's who you should know:

Jewel (Friday, June 8)
Before being discovered and becoming one of the most successful singer-songwriters of all time, earning four
GRAMMY
nominations and selling over 30 million albums worldwide, Jewel was homeless and living out of her van. Jewel goes undercover to pay it forward as "Andrea," a sassy brunette, as she attempts to discover gifted musicians and artisans to recruit for her Handmade Holiday Tour.

Stephanie McMahon (Friday, June 15)
As chief brand officer of WWE, McMahon helps shape one of the most successful sports and entertainment brands in the world. McMahon grew up in the business as daughter of WWE chairman and CEO Vince McMahon, and her husband is 14-time champion and WWE executive Paul "Triple H" Levesque. Stephanie dons a blonde wig and fakes a Southern accent as "Sam," a woman who's trying to learn about WWE for her blog. McMahon's journey starts in search of possible new talent for the WWE roster and ends up making dreams come true for a charity-minded young WWE fan.

Ashley Graham (Friday, June 22)
One of the most accomplished models and body activists ever, Graham was the first size 14 model to be featured on the cover of the
Sports Illustrated Swimsuit Issue
, paving the way for her to become one of the most influential voices to reshape the fashion and media industries. Ashley was first discovered in a mall in Lincoln, Neb. and wants to pay it forward by going undercover as the raven-haired, face-pierced "Morgan." Morgan is an aspiring model who seeks out like-minded curvy models and meets a trailblazing adolescent who defies the conventional body-type for talented dancers.
Don't forget that you can catch up on all past episodes of
Celebrity Undercover Boss
by streaming them on
CBS All Access
: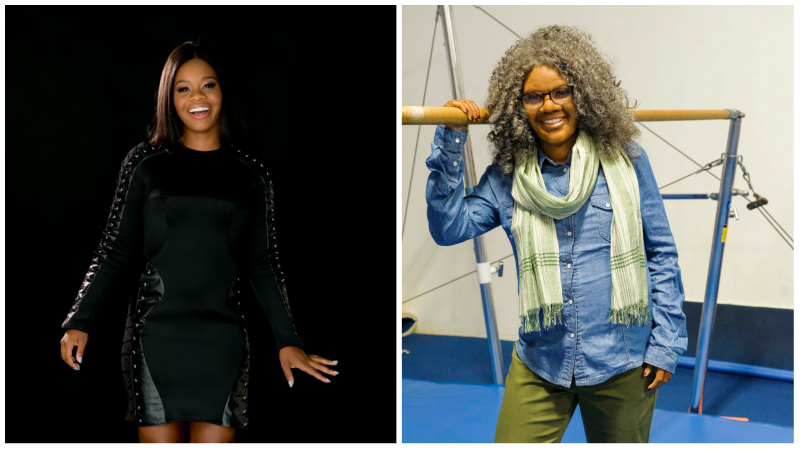 Gabby Douglas
Gabby Douglas is a two-time U.S. Olympic women's gymnastics team member, three-time Olympic Gold medalist, a two-time
New York Times
bestselling author, and one of the most celebrated Olympic gymnasts of all time. Douglas goes undercover to discover incredibly gifted gymnasts and coaches.
STREAM: The Full Gabby Douglas Episode Of Celebrity Undercover Boss On CBS All Access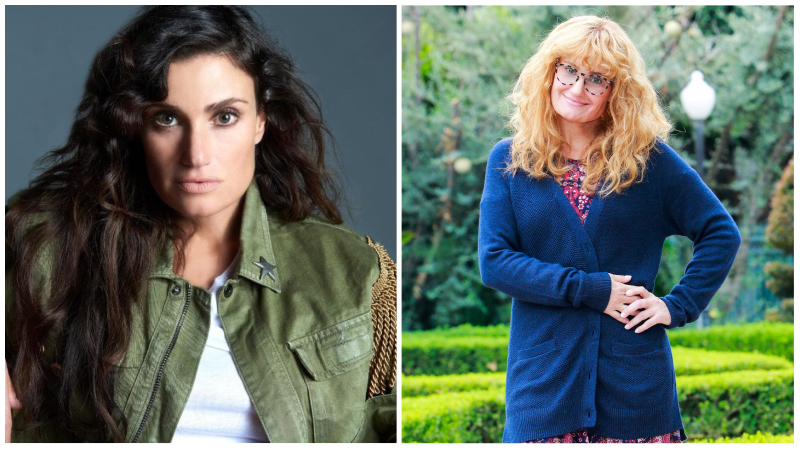 Idina Menzel
Idina Menzel is a Tony Award-winning iconic Broadway star and multi-platinum recording artist and actress, who is celebrated for singing "Let It Go," the international phenomenon from the animated feature film
Frozen
. Menzel goes undercover to find Broadway's next amazing talents.
STREAM: The Full Idina Menzel Episode Of Celebrity Undercover Boss On CBS All Access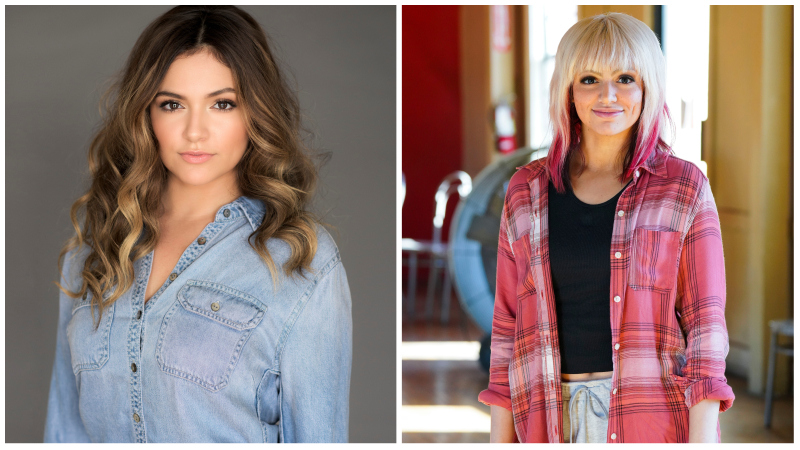 Bethany Mota
Bethany Mota is a YouTube sensation and author with more than 12.7 million subscribers and over one billion views, who is one of the most powerful and inspiring voices in social media. Mota goes undercover to identify up-and-coming YouTube talent.
STREAM: The Full Bethany Mota Episode Of Celebrity Undercover Boss On CBS All Access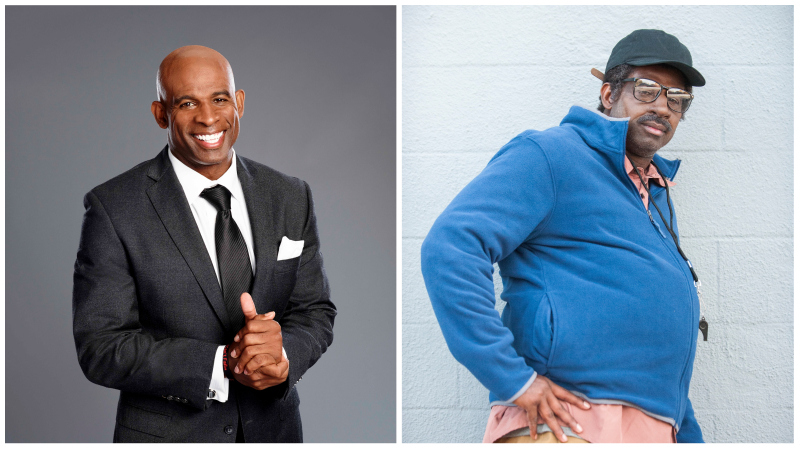 Deion Sanders
Deion Sanders is a Pro Football Hall of Famer, eight-time Pro Bowler, two-time Super Bowl champion and current NFL Network analyst who was one of the most electrifying athletes in the NFL and MLB. Sanders goes undercover to find amazing football coaches.
STREAM: The Full Deion Sanders Episode Of Celebrity Undercover Boss On CBS All Access
The celebrities were each disguised with state-of-the-art prosthetic makeup and custom-made wigs, which took an average of two and a half hours to apply.
"Imagine if your idol could walk a mile in your shoes, recognize your special ability and change your life forever? This is what you'll see this season on the celebrity edition of
Undercover Boss
—along with state-of-the-art disguises, trickier undercover situations—and the greatest payoffs yet," said Greg Goldman, Executive Producer of the new series.
Fans might remember that back on May 2017,
CBS debuted two special celebrity episodes during Season 8 of Undercover Boss
, featuring GRAMMY Award-winning musician Darius Rucker and chef and restaurateur Marcus Samuelsson.
Watch all new episodes of
Celebrity Undercover Boss
on Fridays at 8/7c on CBS and
CBS All Access
.