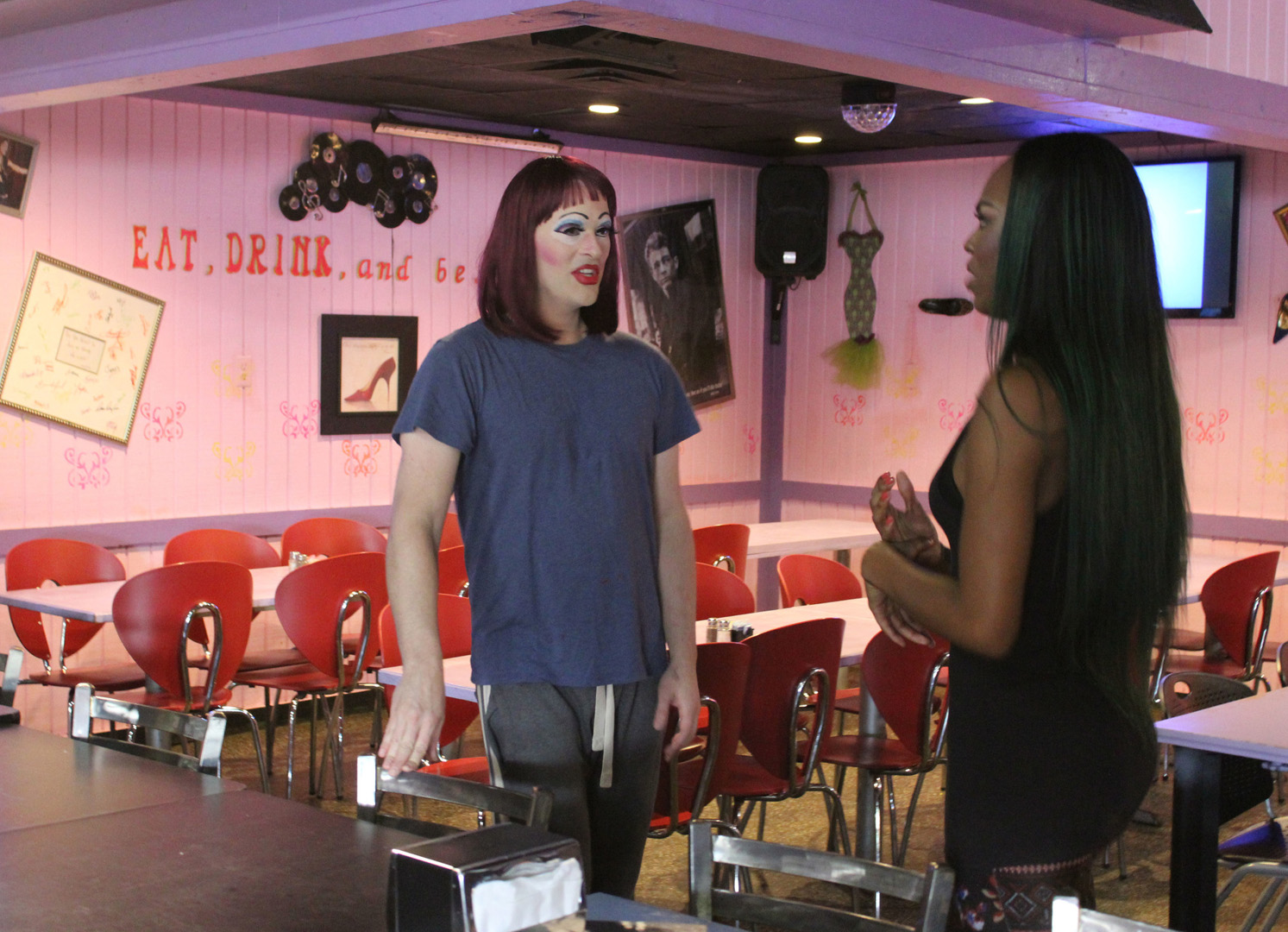 Co-owner Ashley Wright prepares for a drag show at Hamburger Mary's.
Identical twin brothers Ashley and Brandon Wright, co-owners of Hamburger Mary's, a flamboyant franchise of LGBT-friendly restaurants that serve gourmet burgers and cocktails, along with drag shows and nightly entertainment, each work undercover as the other watches via a live video feed.

During their journey, Ashley learns first-hand if it's a drag working as a dancer and Brandon is pushed to the limit while training with a money-hungry waitress on the next episode of Undercover Boss entitled "Hamburger Mary's," which returns on Sunday, May 15 at 9/8c.