Bliss: Balancing Actors
Y&R star Melissa Claire Egan is restless no more after a day of posh pampering
"This is my first time," Melissa Claire Egan confesses as she steps out of her jeans and into a plush robe at the Spa at the Four Seasons Hotel Los Angeles at Beverly Hills. "And," she adds, "I really need it." If Chelsea Lawson Newman, Egan's bad-girl-trying-to-go-good character on The Young and the Restless, were speaking these words, she'd likely be talking about something illegal, illicit, immoral or all three. It's far more innocent for the four-time Emmy-nominated actress. Egan is about to enjoy her first-ever Four Seasons spa experience, and since she's in the midst of planning her summer wedding, the relaxation is especially welcome. We're invited to follow along. fourseasons.com/losangeles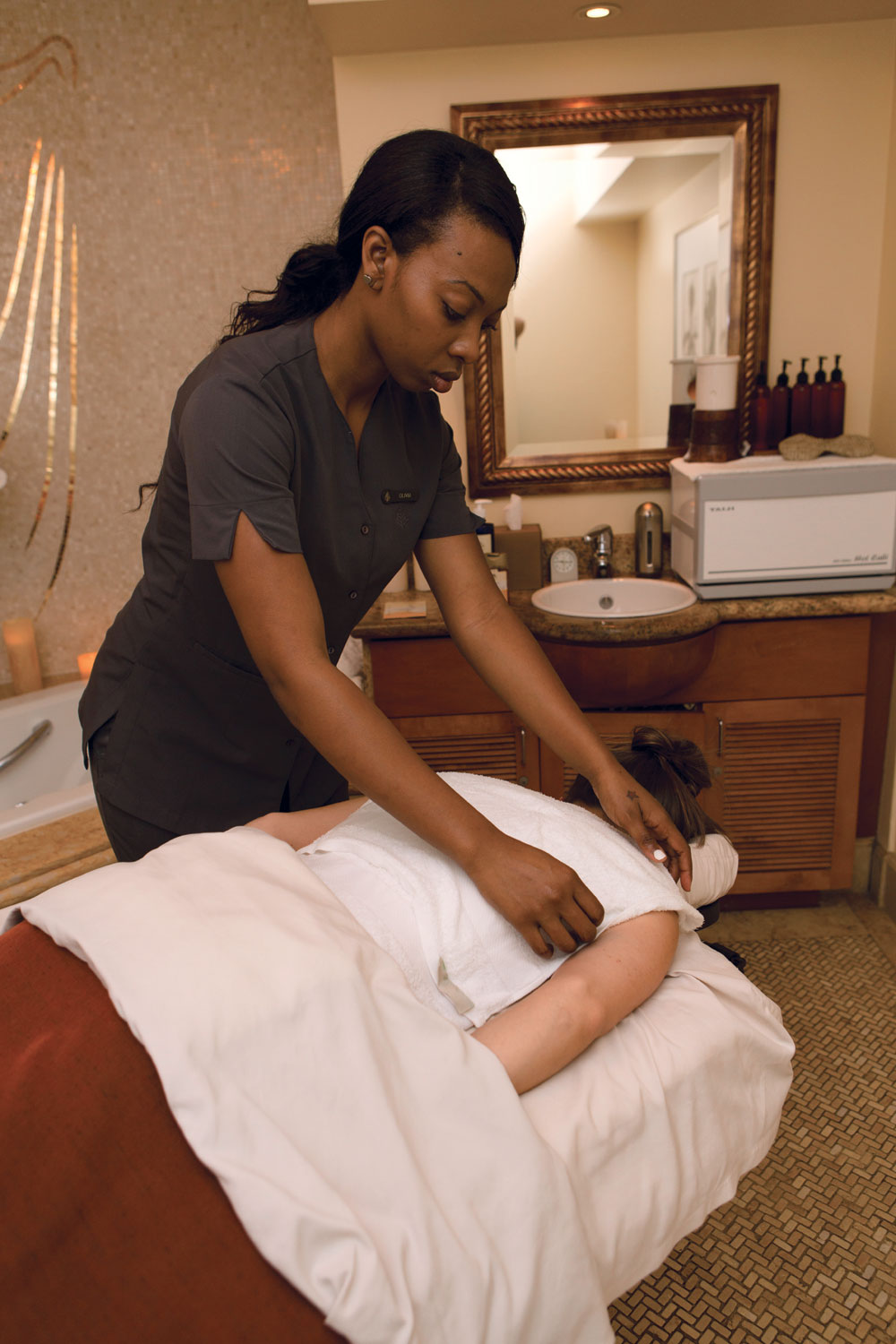 HONEY DREAM BODY TREATMENT
"I thought this would be super sticky, but it felt good and smelled great."
WHAT IT IS
The newest—and buzziest—treatment on the Four Seasons spa menu features a body massage with beeswax, propolis (a resin bees make to hold their hives together) and honey ginger oil, followed by a royal jelly facial mask.
Tip
Honey has antiseptic and anti-inflammatory qualities to help soothe stressed skin. "You can use the same products at home that we use in the spa," says esthetician Olivia Humphrey. Try these from Pino Spa: Honey Ginger Cleansing Fluid [1], Honey Ginger Body Oil [2] and Royal Jelly Facial Masks [3]. pinospa.com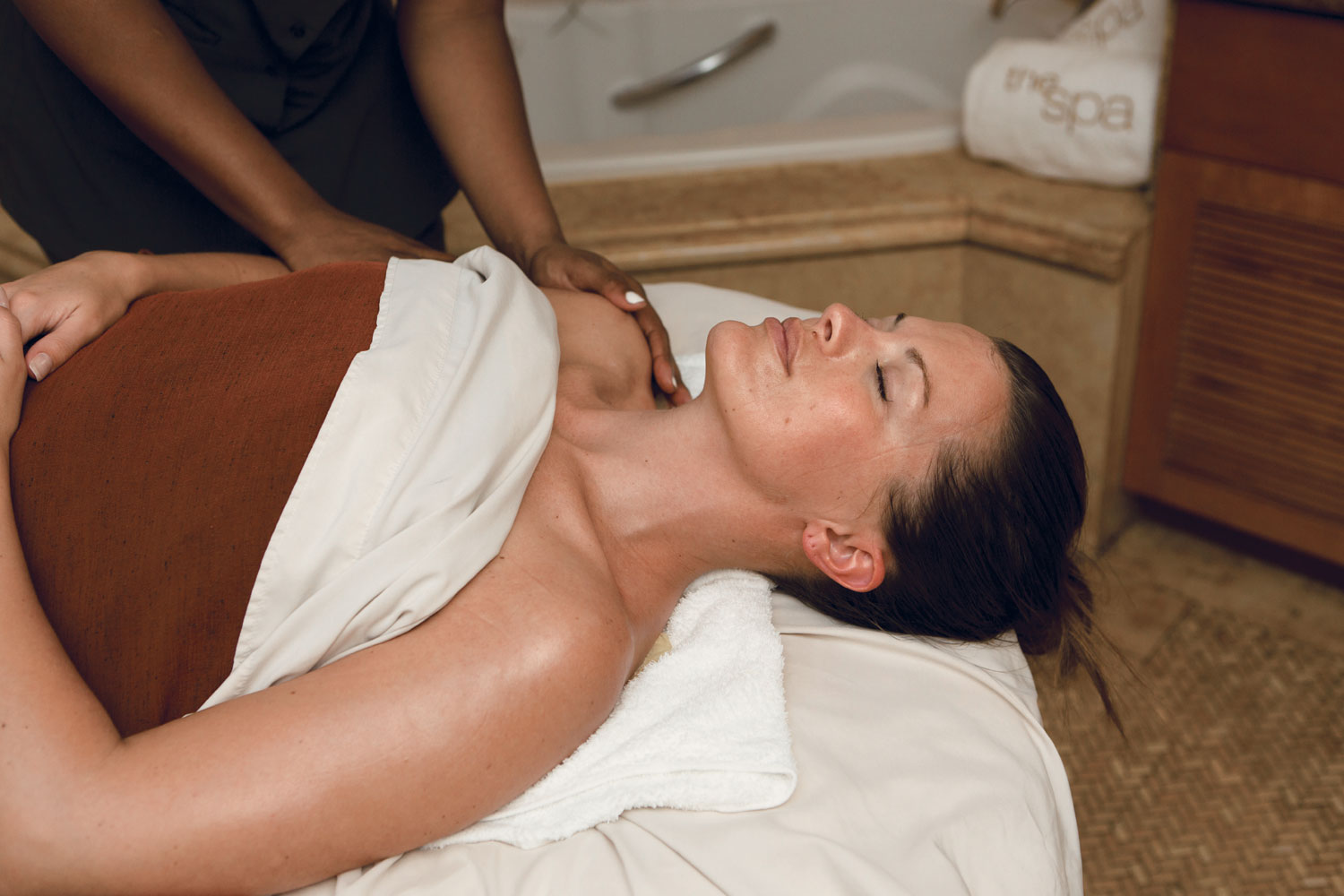 BIOMEDITATION THERAPY
"I believe in energy work, so I'm looking forward to feeling a shift in the next few days. Having the healer's hands on me felt very soothing."
WHAT IT IS
A gentle hands-on healing treatment designed to strengthen metabolism, balance energy and detoxify cells.
Tip
"Practicing gratitude, forgiveness and acceptance can help remove blockages from your body," says therapist Jeannette von Johnsbach.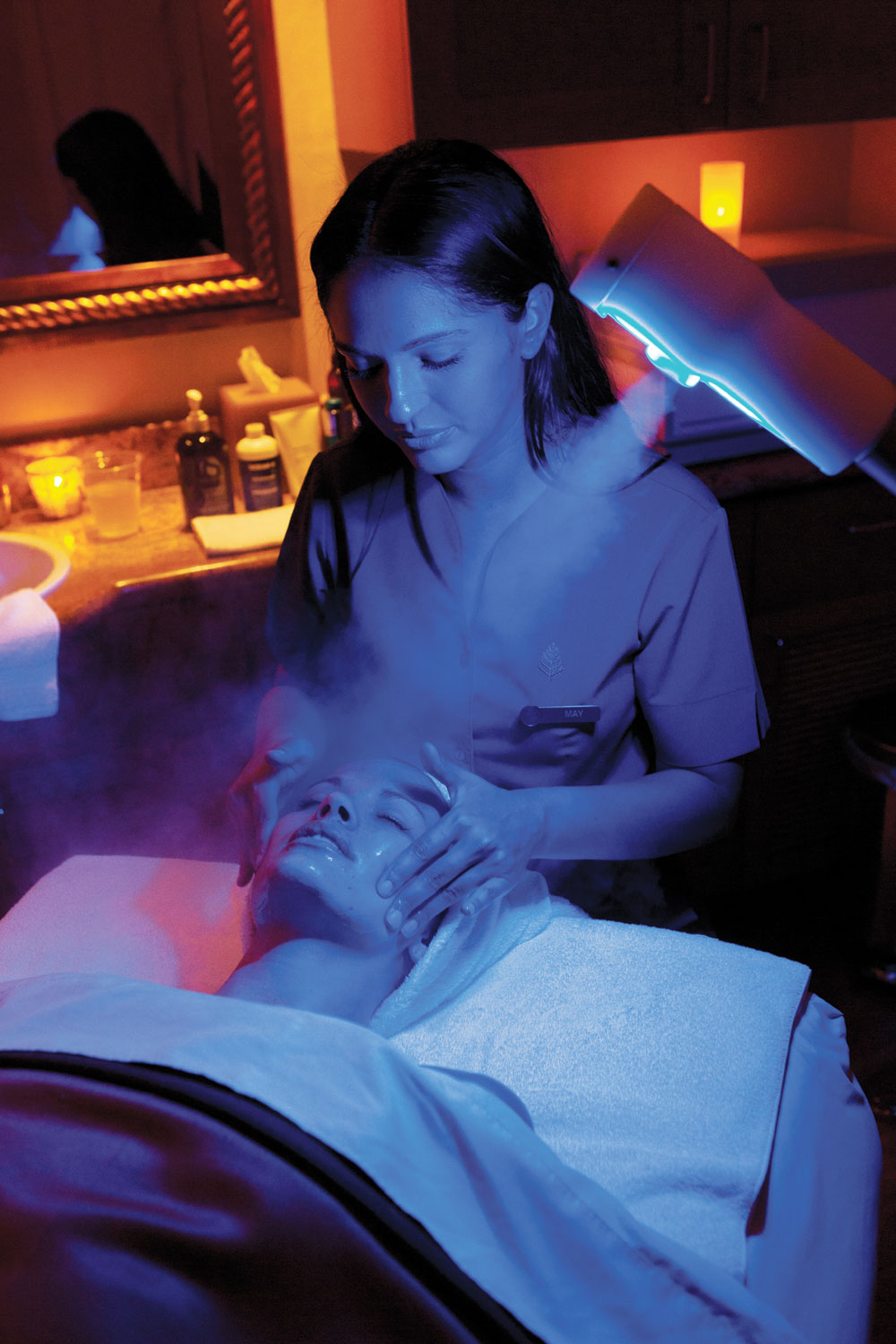 REJUVENATING OXYGEN FACIAL
"I loved this! I never had a facial before but I could easily make a habit of it. This was the most relaxing treatment of the day."
WHAT IT IS
This high-tech service delivers pressurized oxygen that's infused with anti-aging, hydrating ingredients into the deep layers of the skin.
Tip
"Women sometimes overstrip their skin with peels and daily exfoliation," says esthetician May Baumgartner. Try using a serum that contains hyaluronic acid, an ingredient that helps boost skin's moisture content. Baumgartner applied Intraceuticals Rejuvenate Daily Serum as a final step in Egan's facial. intraceuticals.com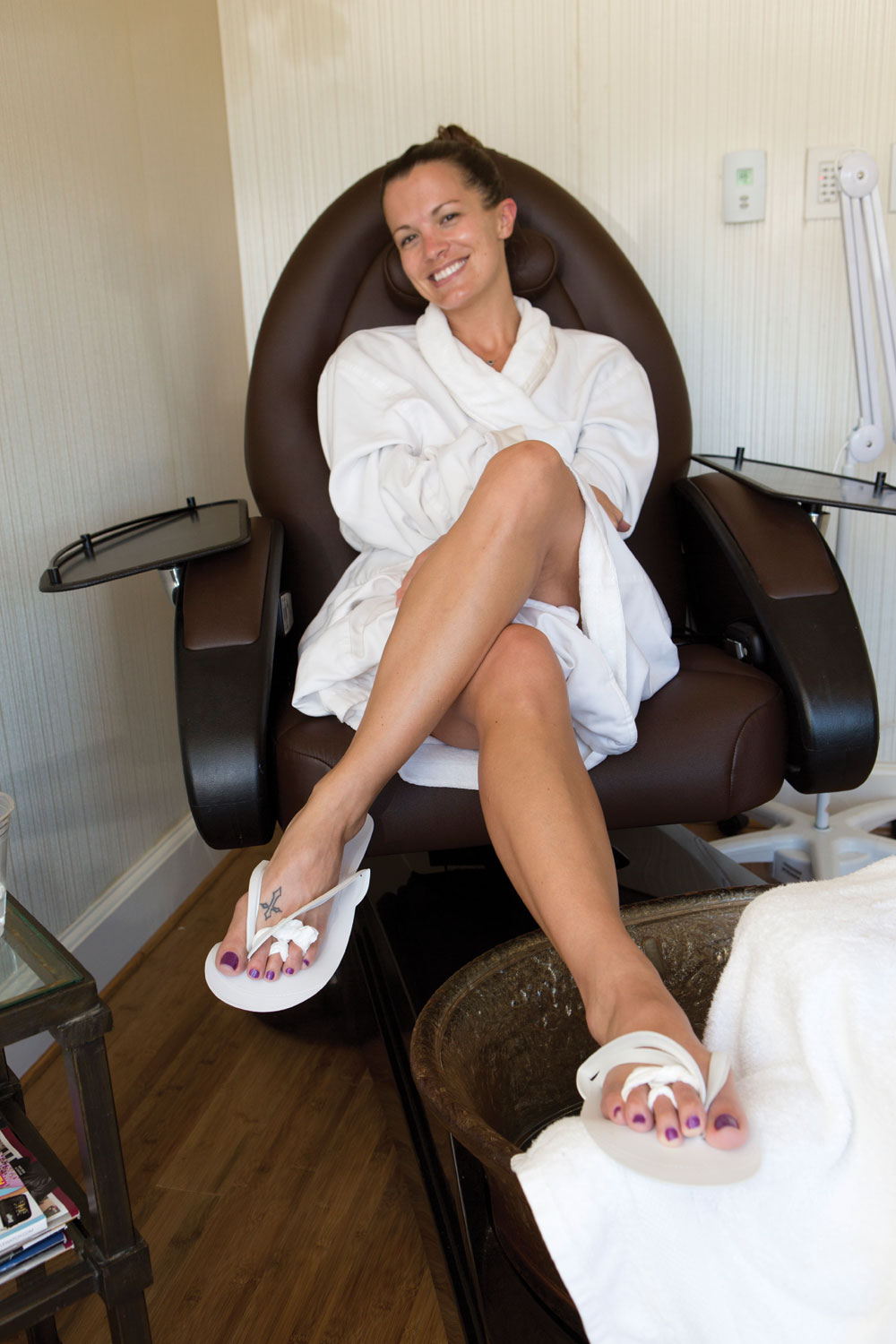 CLASSIC MANI/PEDI
"I get a manicure every week.There are so many close-ups of my hands I need to make sure my nails are nicely polished. I always treat myself to a 10- minute back massage, but I never had a whole room to myself!"
Soaking, buffing, polishing and prettifying in a private salon.

Tip
For an eco-friendly alternative to conventional nail polish, try SpaRitual —a vegan, formaldehyde-free line. sparitual.com