Host Jeff Probst Reveals His Top 10 Favorite Moments In Survivor History
As longtime hit reality series Survivor returns for another amazing season, we take a look back at some of the notable show highlights from award-winning host Jeff Probst.
Celebrity Spotlight | Brought to you by
Watch
By
Jeff Probst
It was the summer of 2000. The middle of the South China Sea. Eighty-five crew members, all living in single-person tents. Every day was hot, rainy, and muddy. Our leader was a crazy British television producer named
Mark Burnett
.
The show was
Survivor
, and the format was outrageous.
We were going to abandon a group of strangers on a deserted island and force them to work together to survive while voting each other out. The winner would earn $1-million dollars.
After 39 days of living in the jungle,
Richard
Hatch
—the show's biggest villain—was crowned the winner, and television was never the same.
Nobody could have predicted that almost two decades later we'd still be making
Survivor
. On behalf of our entire team, thank you to everyone who watches
Survivor
all over the world. Your loyalty is the No. 1 reason we are still on the air.
SUBSCRIBE NOW: Enjoy Watch For Free With This Special Offer!
1. Survivor: Borneo (Season 1)
The entire season is still my No. 1 highlight. From the opening moments of the contestants walking through a small fishing town in Malaysia, to the "snakes and rats" speech by
Sue
Hawk
, to Richard Hatch being crowned the first winner, it remains the most magical 39-day period of my professional life.
Mark Burnett led the crew through the Borneo jungle every day with such passion that he convinced us we were making a show that would change television. What is crazier is that we believed him.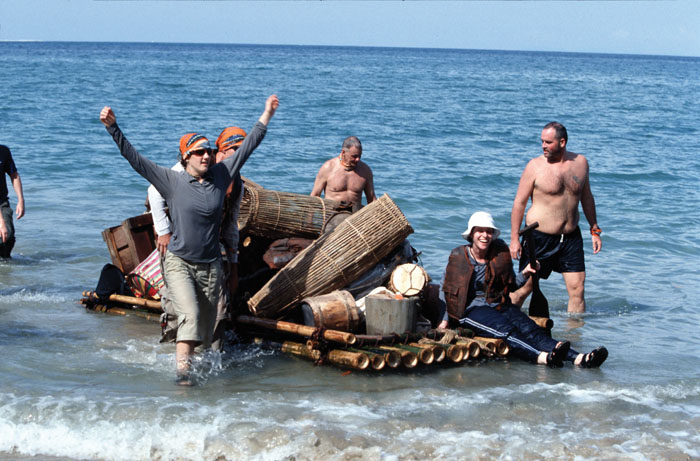 Kelly Wiglesworth celebrates the first season in Borneo.
Photo Credit: CBS Photo Archive
2. Erik Reichenbach Gives Up Immunity (Season 16, Episode 13)
Erik, one of the most likable young guys ever to play the game, had immunity going into the final five Tribal Council. In a season where
Survivor
superfans took on
Survivor
favorites, he was the only fan remaining and had a very good shot of making it to the end.
But that never happened because of the self-titled "Black Widows" (
Parvati Shallow
,
Cirie Fields
,
Natalie Bolton
and
Amanda Kimmel
). They convinced Erik that to win back their favor, he had to give his idol to them. He did and was promptly voted out in what many see as the worst move in the history of the game.
I see it as a great example of why
Survivor
is so compelling. When you take people from very different walks of life, they bring very different life experiences into the game. Erik was young. He came from a small town where people typically meant what they said. He was a bit more naïve and trusting than most, and he was pitted against four very smart and calculating women.
At the time, I referred to it as a life lesson—more than a mistake. I still see it that way.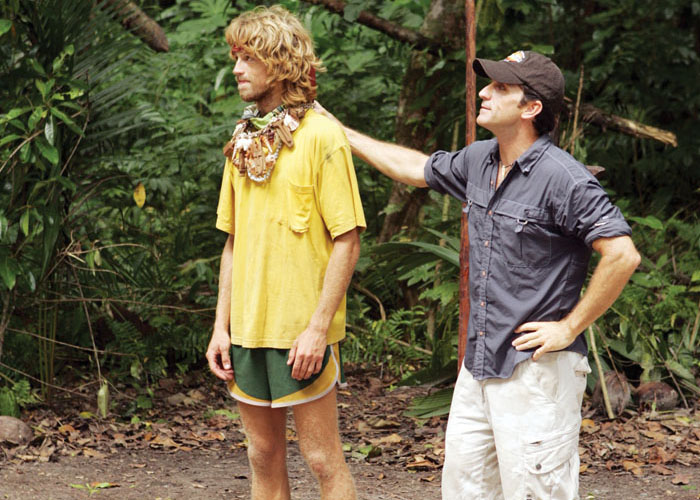 Jeff Probst with Erik Reichenbach.
Photo Credit: Monty Brinton/CBS
3. John Cochran Wins (Season 26)
Survivor
has had so many amazing winners. Cochran stands out to me because I think his victory speaks to so many people who wonder if they're capable of more.
Cochran showed millions that if you step outside of your comfort zone, you just might amaze yourself.
4. Parvati Plays Two Idols (Season 20, Episode 10)
Heroes Vs. Villains
was a big-time season with big-time players. Parvati confirmed she deserved her spot when she single-handedly changed the game by playing two idols at one Tribal, neither of them for herself.
Going into Tribal it was a 5 vs. 5 deadlock, but when Tribal was over, the Villains had the numbers and never lost them. Parvati ended up losing to Sandra (the only two-time winner), but that doesn't lessen the impact of the move.
I often hear fans criticize risky moves when they don't work and applaud them when they do. But a true game changer is willing to take a risk.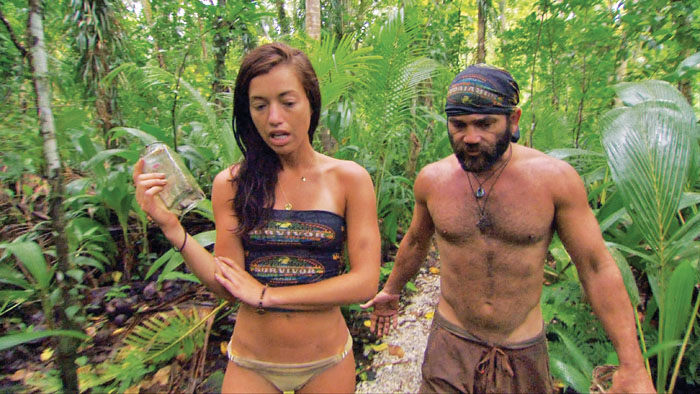 Parvati Shallow and Russell Hantz get down and dirty on "Heroes vs. Villains."
Photo Credit: Robert Voets/CBS
STREAM: Every Episode Of Survivor On Paramount+
5. Russell Hantz Gets to Final 3 Back-to-Back (Seasons 19 and 20)
Russell
Hantz
. Love him or hate him, he changed the game forever with his aggressive style, manipulating with complete disregard for human emotion.
He then returned only a few weeks later to play in
Heroes Vs. Villains
and made it back to the final Tribal Council. But Russell illustrated a lesson of
Survivor
: No matter how dominant your play, if the jury doesn't like you, you will not win.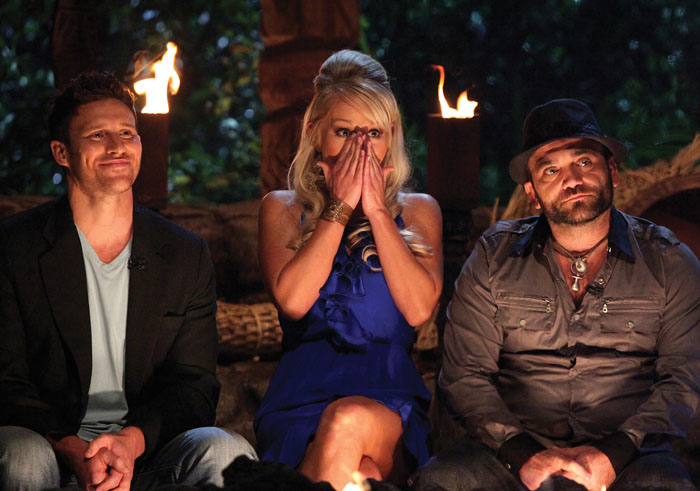 Samoa finalist Mick Trimming (left) and Russell Hantz flank winner Natalie White.
Photo Credit: Mark Davis/CBS
6. Jonny Fairplay Lies About Grandma (Season 7)
Jonny Fairplay
carved his own spot into the
Survivor
mountain of fame when he lied to his tribemates that his grandmother had passed away, a lie he planned before the game started and that required the assistance of a "loved one" to pull off.
Everybody believed him, including me. And what made it so delicious was that he was the most disliked person on the beach. His tribemates decided to let him win the reward so he could have more time to grieve with his loved one.
Contrast this against his interview in which he admits that his grandmother is alive and well, and you have one of the truly genre-defining moments. This lie may have kept him in the game many days longer than he would have survived otherwise.
7.
Sandra Diaz-Twine Wins Twice (Seasons 7 and 20)
This isn't higher on the list because I don't believe it influenced the game in any significant way, but it's pretty bad*ss, and I am still astonished that she made it to the end and a jury voted for her to win.
Again, it's easy to criticize—that's half the fun of watching the show—but you cannot take away two victories or the $2 million she pocketed for 78 days' worth of work.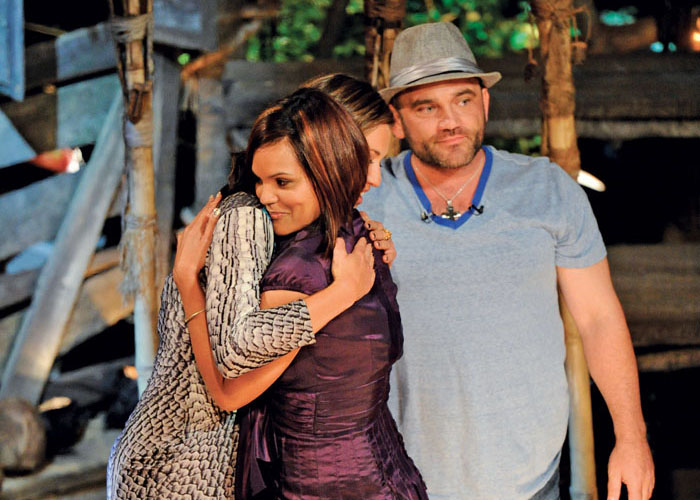 Two-time winner Sandra Diaz-Twine on Heroes Vs. Villains.
Photo Credit: Jeffrey R. Staab/CBS
8. Ba-Ba-Booey Challenge (Season 10, Episode 14)
This holds the record for our longest challenge ever. So many things happened over those 13 hours. It finally concluded when Ian opened up about his gameplay and Tom seized the moment.
It resulted in an impromptu Tribal Council in which Ian was voted out. Tom went to the final and won. I can now openly admit to all
Howard
Stern
fans … yes, we did.
9. "Boston" Rob Mariano Wins, Finally (Season 22)
"Boston" Rob is one of the most entertaining and best players of all time. He won
Survivor
, he helped his now-wife, Amber, win
Survivor
, they should have won
The Amazing Race
, he got paid to have his wedding televised, and I don't think he's spent a day working for anybody else since.
We'd have him back again.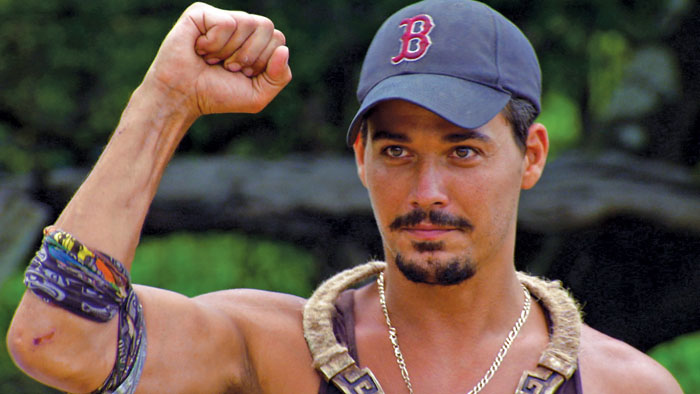 "Boston" Rob Mariano. Photo Credit: Frame Grab/CBS ©2010 CBS Broadcasting, Inc.
10. "39 Days, X people, One Survivor"
Whether I'm standing on the edge of a volcano, hanging out the back of the plane or standing on a spire in the middle of the ocean—when I say those words I am saying to our fans, "Hang on, here we go again!"
It always brings a surge of adrenaline and connects me to why we are still doing this show. I hope we get to do it for many more seasons.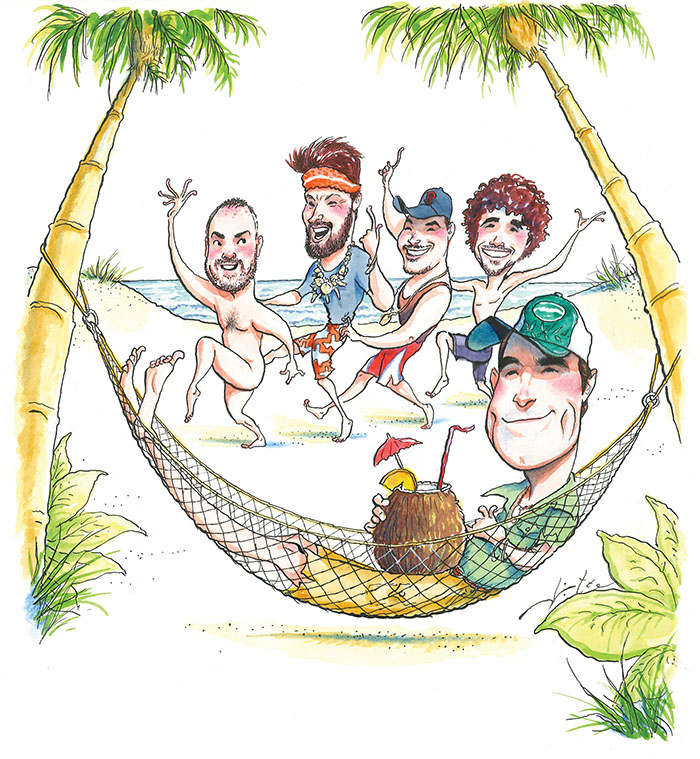 CHECK IT OUT: Get More Survivor Stories In The Latest Issue Of Watch—Available Now!
Originally published in
Watch
Magazine, February 2017. Illustration Credit: Michael Witte. Jeff Probst Photo Credit: Monty Brinton/CBS.
Don't miss the two-hour Season 41 premiere of Survivor on Wednesday, September 22 at 8/7c on CBS and Paramount+.