Laverne Cox Is One Luminous Lady
From Malibu to Manhattan, Laverne Cox is having a moment wherever she goes.
Laverne Cox
is making a gratitude list. She arrived early to Soho House, the swank private club on Sunset Boulevard that is a sort of petting zoo for starlets and studio heads, and she needs another minute to complete this daily ritual assigned by her acting coach. Cox's mirrored platinum fingernails look like bullets against her smartphone as she taps out today's joys and delights: The panoramic view of Los Angeles; the woman in the ladies' room who just said "You're an inspiration"; the chance to discuss how she made history as the first transgender performer to play a transgender character in a series regular role on broadcast TV.
On the legal drama
Doubt
, Cox is Cameron Wirth, a trans Yale-educated attorney at a boutique law firm who is as compassionate as she is driven. What's unusual about the part is how little drama there is around Cameron's gender. "She's trans but that's not all she is," says Cox, who co-stars opposite
Katherine Heigl
,
Elliott Gould
and
Dulé Hill
. "You observe her in the courtroom, you see her hanging with her co-workers, you see her flirting with guys. There's one line in the pilot where we addressed Cameron's gender, but then we moved right on to her working as a lawyer."
Cox, 32, was the first openly transgender actor to be nominated for an Emmy, in 2014, for
Orange Is the New Black
. That same year, she appeared on the cover of
Time
alongside the words "America's Next Civil Rights Frontier." But as she puts her phone on silent and flips a hand through her long, jet-black hair, Cox makes it clear that her greatest breakthroughs are still to come, thank you very much.
Your life certainly has changed in these past few years. How do you maintain balance?
Well, I'm learning that. I was so busy this past year with
Doubt
, and before that with
Orange Is the New Black
and
Rocky Horror Picture Show
that I took all of December off. Rest is so important. I see it as self-care. Tyra Banks on her show used to say you have to put the life mask on yourself before you can help someone else.
My life is always growing and changing. I was born in Mobile, Alabama, and my mother was working class. She worked three jobs sometimes to take care of my brother and me. We didn't have a lot of financial resources, and most of my adult life, I struggled. Now I finally have no debt, and that is an unimaginable luxury.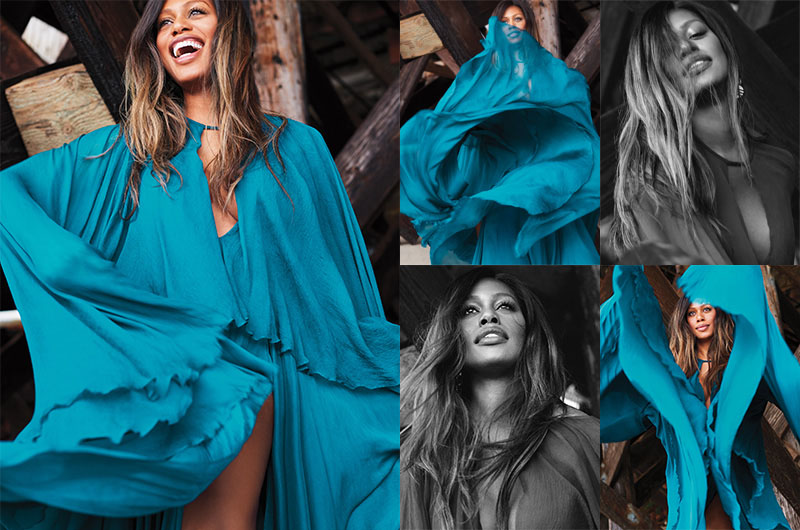 So, life is good!
Life is great, but sometimes success can be overwhelming. Just adjusting to having a higher profile is very challenging. Cultivating a sense of worthiness in the face of all this attention, you know? It's like, "Why me? Why do I get to live this fabulous life?" I've never had so much abundance, but I've never had so much to lose. I have to quiet down sometimes and listen to what's going on inside me. My new therapist defines trauma as too much too fast too soon, so I make sure I don't overload the nervous system. I'm moving away from anxiety as a lifestyle. I've been making time to slow down and to appreciate what I have. I went to St. Maarten on vacation for a week. I rented a private house, and it was just divine to be around nature and experience the majesty of God. For me, when I'm near the ocean and can hear the water and feel the breeze, that's heaven. Karaoke also helps.
Oh, really? What's your go-to song?
I have many, but I always do "Chandelier" by Sia and "Titanium" by David Guetta featuring Sia. I love to sing, and I love to dance. It's probably the closest I get to wholehearted living. It's my form of adult play, which is really crucial for happiness. It gives me energy to answer the call of the dream.
That's a lovely way to phrase what you're doing. Where is the dream leading you?
When I started working with Susan Batson, one of my early acting teachers, she instilled in me the idea that acting can shift molecules, can change the world. So I think of this work as revolutionary. I want to produce more scripted film and television for myself as an actress, but also as a way to create opportunities for other actors. The goal is having a message of empowerment and self-acceptance that transcends me and the specificity of my own story.
Did you ever imagine you'd be where you are today?
Well, my 18-year-old self dreamed about every single thing that I'm living right now. Sometimes I have to pinch myself. I mean, if my 18-year-old self looked at my life right now, she'd say, "Yep, that's exactly right. It took a little longer to get here than I thought, but you're doing just great."
How special was it to become the first trans person to play a transgender character on prime time?
It's a miracle, to be honest. Just to have our presence acknowledged brings hope because it begins to normalize the fact that we exist in the world. Growing up, I never saw trans people on television. It's like we were excised from public life. So to have a character like Cameron Wirth, who is highly educated, who works hard, who is a thriving member of society—it brings humanity to a segment of the population that has been invisible. That matters in a way that's bigger than
Doubt
and certainly bigger than me. I wasn't just a trans woman playing a trans character. I'm someone who creates a sense of the possible for people living on the margins. It gives me goose bumps and makes me want to cry, because I hear all the time from trans people who say, "I hid myself until I saw you on TV."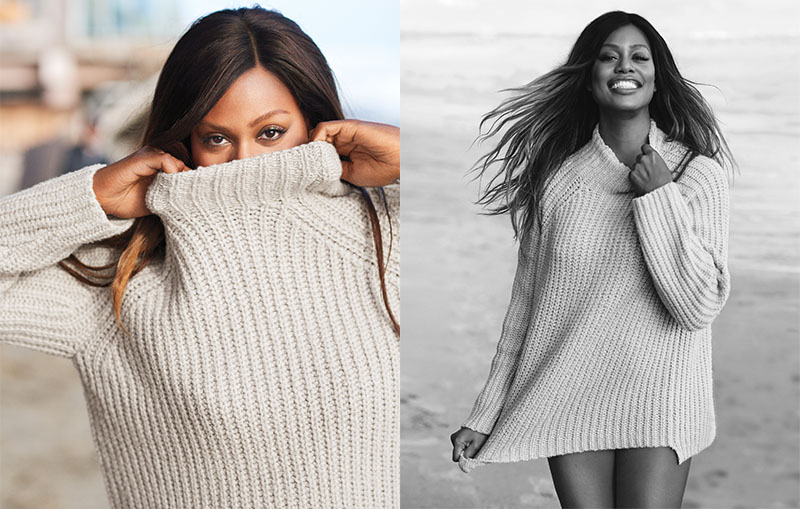 This role was written with you in mind. What was your initial reaction?
It felt like reality to me. [Showrunners] Joan Rater and Tony Phelan are married and they have a son who happens to be transgender. What Joan said about her son, Tom, is that he's trans but he's also funny and he's messy and he's an actor, and those are the things that make him interesting. With Cam, her trans-ness does come up, but mostly in ways that inform other parts of her life. She's experienced injustice, for instance, and that allows her to empathize with her clients and convey that empathy to a jury. But mostly, she's just another lawyer who gets dressed and comes to work.
Cameron's fashion sense is more conservative than usual for you. What's your take on her style?
Oh, it's a bit boxy. But let's face it: Sleeveless doesn't really work in the courtroom. The wardrobe is certainly more fun than on
Orange Is the New Black
, where, for the most part, I'm in one outfit the entire time.
It's hard to accessorize prison garb.
Tell me about it! But [costume designer] Kate Healey had all the clothing made for me on
Doubt
. That's amazing. And I asked to go a little more cinched-waist and sexy than she first had in mind. But Kate knows best. I never worked in an office. This is new to me. I always waited tables and struggled just to pay rent, so having a wardrobe like this was never an option.
Did you get to keep the clothes?
Never! Though now that you mention it, I think maybe we'll start putting it in my contracts. [
Laughs
.] The problem is finding a place for it all. I have a teeny, tiny apartment in New York and then a slightly bigger apartment in L.A. So storing things, it's not always convenient.
How did being trans factor into Cameron's romantic relationships?
I mean, let's be real, dating can be a sh*t show for anybody, but it's especially hard for trans women. The stigma of being trans leaps off of us and onto the straight male partners who pursue us, and that stigma multiplies. Things get weird. Men who are attracted to us by night don't want to be seen with us in the light of day. It was really exciting for me [to explore these issues on the show] and also deeply personal and emotional. After one scene we did, I had to go to my trailer and cry for 30 minutes because I couldn't cry in the scene.
What happened?
It was something my love interest said to me on the show that Laverne has been waiting for a man to say my whole life. [
She gets teary-eyed
.] It's very, very intimate. I don't want to give it away; it was just so powerful. The world gets to see a black, transgender woman who is worthy of love.
Are you in a relationship?
I won't give details, but yes, I have love in my life. What I've learned about love is that a healthy, loving relationship heals you. It heals childhood trauma and it lifts you up. For many years, I was chasing unavailable men because I myself was not available. The moment I started doing the work to connect with the birthright of my own worthiness, I began to draw different people to me, and that's when love came my way.
The more we delve into stories like those on
Doubt
, the more we move away from the misinformation about trans people that leads to disproportionate discrimination, hate and violence. The last two years were the deadliest years on record for trans folks. More trans people were murdered in 2015 and 2016 than ever before.
On top of that, over 50 so-called "bathroom bills" were introduced last year across the country to regulate our access to public restrooms. So, even as we make progress with shows like this, we still have a very long way to go.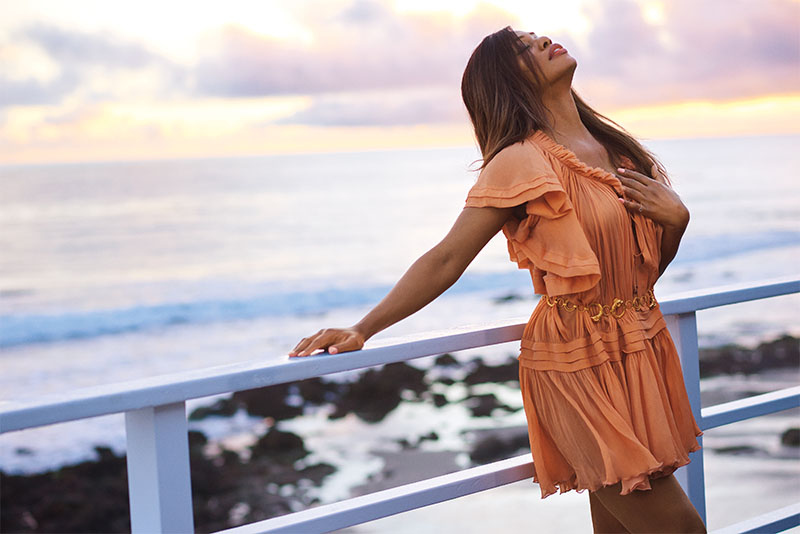 Looking ahead on a personal level, what kind of old lady do you want to be?
Oh, I love that question. I want so much. I want to be spiritually minded. I want a sense of peace. I want to be mobile. I want financial abundance in my life. I want my body to hold up and to be healthy. As an old lady, I still want to have a radical sensibility around my feminism, but I also want to have my looks as much as I can. Good health, obviously. More than anything, I'd love to leave a legacy. I think it was Maya Angelou who said to Oprah that you don't know what your legacy is going to be. Other people will tell you that. But I want to do everything I can to leave a legacy that means something. I want my life and my example to have been significant for me and for many other people.
You've already done a great deal to help so many.
Thank you. The universe appears to have a plan for me that's bigger than anything I could have imagined, but, you know, I'm doing my best to fulfill the calling.
By David Hochman | Originally published in
Watch!
Magazine, April 2017.
Photo Credit: Carter Smith.