Last year, when Villanova's Kris Jenkins hit a 3-point buzzer-beater to upset North Carolina for the NCAA championship, CBS Sports sideline reporter Tracy Wolfson's jaw literally dropped as she stood stunned courtside. Go ahead, Google it.

"That's how I felt!" Wolfson says of her response. "You can't do this job without having passion." Every March, the NCAA college basketball tournament known as March Madness evokes enthusiasm like no other sporting event, with a dizzying array of games that promise glorious victories, unlikely upsets and tragic heartbreak.

For fans not lucky enough to score tickets to a game, Wolfson recommends a viewing party with multiple screens, plenty of friends and completed brackets. "You may not know anything except the team where you went to school," she says. "But with the bracket, you have a vested interest."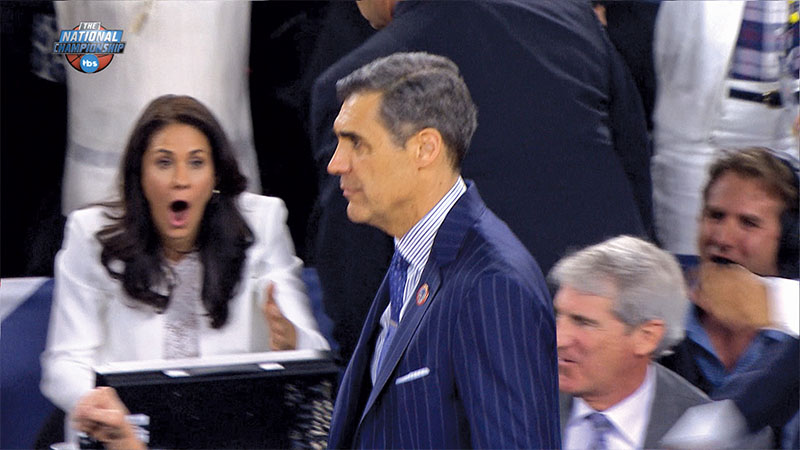 Tracy Wolfson's courtside reaction to Villanova's 3-point buzzer-beater.

With a bevy of apps and online resources, there are plenty of ways to optimize the thrills. Use Fanatic to discover nearby watering holes where like-minded fans congregate and share chicken wings, nachos and bragging rights. The March Madness Live app is the go-to tool for watching any of the 67 games live, making picks, and getting alerts about upsets and overtimes, as well as analysis and social media platforms for talking trash or finding friends. And cbssports.com is invaluable, with analysis, brackets and live game streaming. "If you want to catch every moment up close, you should stay at home," advises CBS Sports college basketball guru Seth Davis. (Follow him on Twitter @SethDavisHoops.)

But for the full tournament experience, Davis suggests that rabid fans attend a game. Visiting the Final Four host city also means big concerts (such as past performers Bruce Springsteen and Taylor Swift) and other events, including the annual college basketball coach convention. You could bump into legends in your hotel lobby—which, by the way, may well be converted to a particular team's home base. (Wolfson relishes the time she entered a lobby in Michigan—her alma mater—where the band was playing the school fight song!)

This year's championship game is at University of Phoenix Stadium in Arizona, which is large enough to accommodate the hordes of basketball faithful. Although this means plenty of big crowds, their roar will be unforgettable. Just wear your team colors and keep your eye on the ball.

By Tom Roston | Originally published in Watch! Magazine, April 2017.

Photo Credit: Frame Grab/CBS © 2016 CBS Broadcasting, Inc. All Rights Reserved (Basketball and Wolfson).

Watch the NCAA Basketball Championship games on CBS and CBS All Access.