"Every morning began with my father coming in in his tighty-whities going 'Mark, you want eggs for breakfast? Scrambled or tinky?'" Mark Feuerstein says.

He adopts a thick New York accent while imitating his father, his voice raised to accommodate the cacophony inside Carnegie Hall. Whisking an imaginary batch, he adds, "Tinky: they're sunny side up, but you 'tinky' them with the bread."

Inspired by a stint living in the apartment next to his parents', Feuerstein's new show, 9JKL, is one of the pilots CBS picked up for its fall season.

The CBS Upfront, which took place at Carnegie Hall on Wednesday, May 17, debuted trailers for three new comedies (9JKL, Young Sheldon, and Me, Myself & I) and three new dramas (S.W.A.T., SEAL Team, and Wisdom Of The Crowd).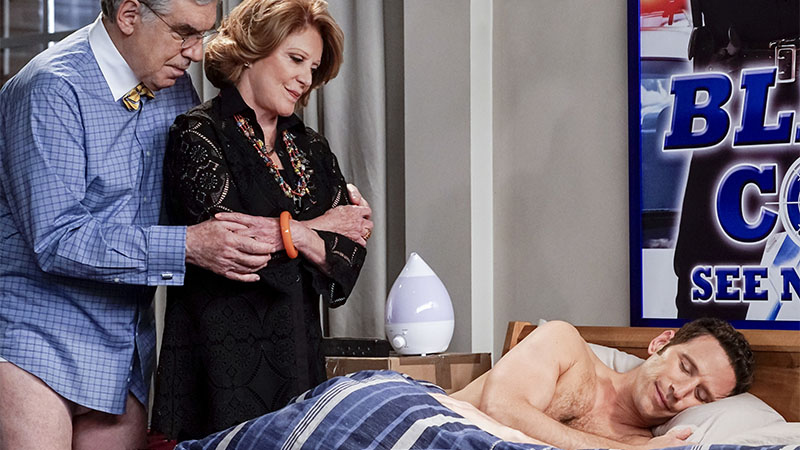 Watch the series premiere of 9JKL on Monday, Oct. 2 at 8:30/7:30c on CBS and CBS All Access.

9JKL's feel-good family comedy stands opposite Wisdom Of The Crowd's tech-centric psychodrama, and the network's range extends from goalpost to goalpost.

The time-hopping sitcom Me, Myself, & I traverses five decades to tell the story of Alex Riley, while The Big Bang Theory-inspiredYoung Sheldon parks the DeLorean squarely in Sheldon Cooper's deep Texas childhood.

Squadron thrillers S.W.A.T. and SEAL Team both use accidental shootings to delineate the hardships and hypocrisies of "peace-keeping forces," but they explore different moral ambiguities. Both shows promise a blend of familiar genres, diverse plots, and experimental ideas.

Whether donning a bowtie as a 9-year-old physics savant or packing heat beneath a bulletproof vest, the shows' real-life counterparts are a grateful chorus, singing their co-stars' praises and delivering a refrain of enthusiasm.

"It was a half hour before my best friend's wedding," Wisdom Of The Crowd's Jake Matthews says, giddy. "Before we walk down the aisle, I was like 'Hey, my show just got picked up.' He's like, 'Cool. Stop stealing attention from my wedding.'"

"'Oh, that's so great, son. I'm so proud of you,'" Matt Murray says. Like his 9JKL co-star, Murray impersonates his father with gusto. His smooth voice adopting a deep crackle, he continues, "'Hey, Dennis, Brian—get in the room. Your younger brother just got a new show.'"

While thrilled to have landed a starring role on network television, actors at the Upfront insist their fervor is buoyed to much more than a primetime slot or TV Guide entry.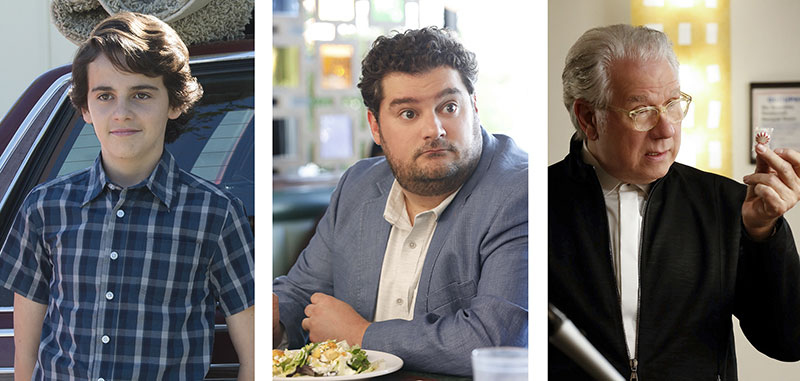 Watch the series premiere of Me, Myself & I on Monday, Sept. 25 at 9:30/8:30c on CBS and CBS All Access.

"I was really taken by it," Bobby Moynihan says of the Me, Myself & I pilot. Moynihan, forty, is standing alongside 13-year-old Jack Dylan Grazer and 69-year-old John Larroquette, his character's past and future personified.

Together, they form the Me, Myself & I trifecta as the bumbling but affable Alex Riley. Grazer hasn't seen the show yet, but he's itching to watch the first episode. "You're pretty great," Moynihan assures the teen with a broad grin.

Like Moynihan, Richard T. Jones' excitement for Wisdom Of The Crowd extends beyond presumed prestige. When asked what drew his cast members to the show, Jones says, "We shouldn't say the money—that would be bad." He's totally kidding.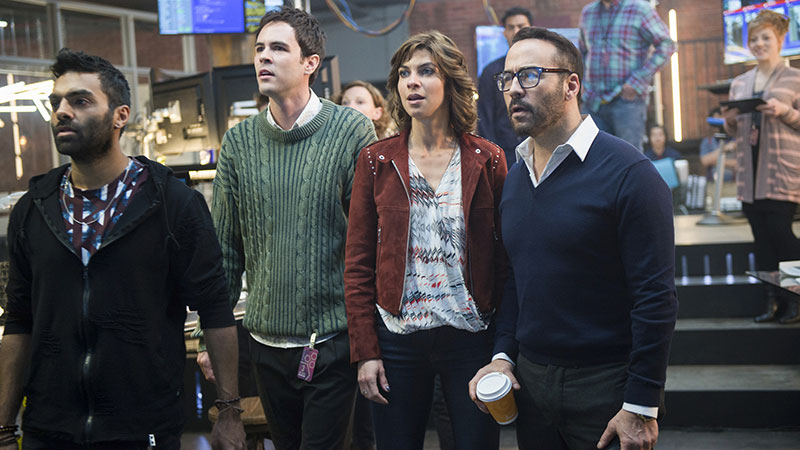 Watch the series premiere of Wisdom of the Crowd on Sunday, Oct. 1 at 8:30/7:30c on CBS and CBS All Access.

Like his co-stars, Jones is eager to explore the intersection between human relationships and modern technology in the show.

Though rebooting a same-titled series from the 1970s, S.W.A.T also serves a timely dalliance into complex social issues. (In the 2017 pilot, a white S.W.A.T. officer in Los Angeles shoots an unarmed black teenager.)

"With what's happening today, in the world and in our country, [national sentiments] are gonna creep in," cast-member Jay Harrington says of the show's premise.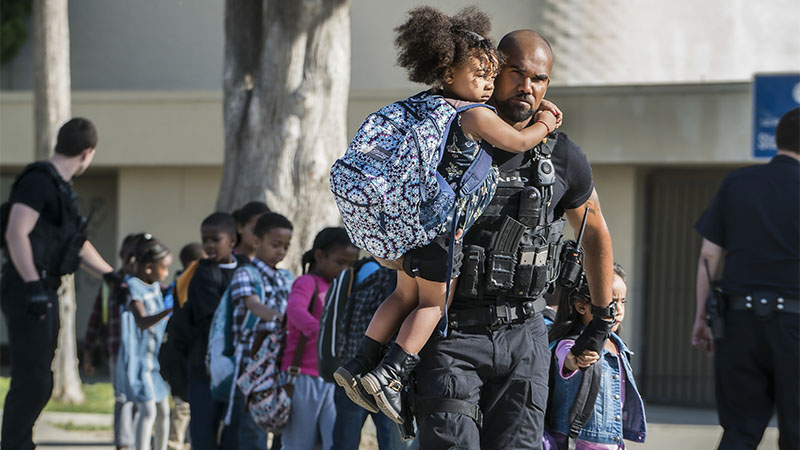 Watch the series premiere of S.W.A.T. on Thursday, Nov. 2 at 10/9c on CBS and CBS All Access.

"You can also see in the show what it's like to be a woman... and what it's like to be a Latina. And be young. And be the boss of these guys," says Lina Esco.

The cast members, who trained with real S.W.A.T. officers prior to filming, emphasize the importance of authenticity. Each character, the actors agree, comes with ideals and complexities, firing synapses and a heartbeat. The current political climate has only redoubled their mission to act earnestly.

David Boreanaz of SEAL Team shares this sense of duty. "When I think SEALs, my reaction is, 'Man, those guys are badasses,'" he says. "The best of the best, but they're humans, too. And we're gonna show that."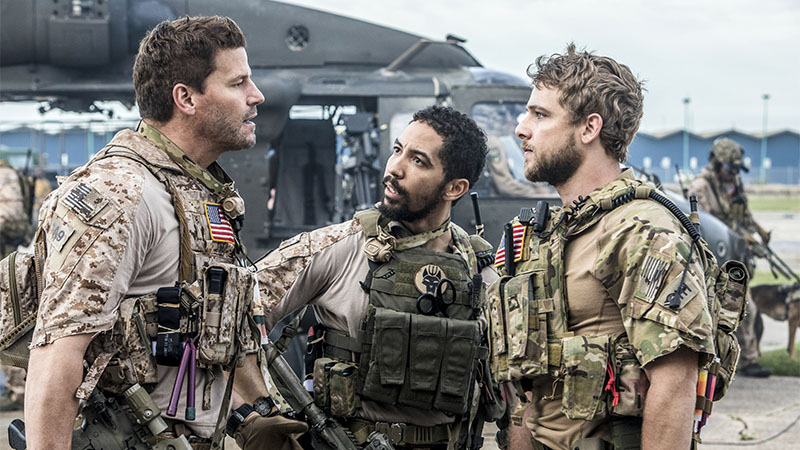 Watch the series premiere of SEAL Team on Wednesday, Sept. 27 at 9/8c on CBS and CBS All Access.

Across the six new shows, the unifying theme seems to be dedication.

It appears in the maternal smile Linda Lavin gives her on-screen son when he describes his "tinky" eggs and holds steadfast in Shemar Moore's answer—"All of us!"—when asked who would make the best S.W.A.T. officer in real life.

It's an infectious energy, and the desire to tune in is its first symptom.

By Marley Coyne | Exclusive to CBS.com.

Photo Credits: David Needleman (SEAL Team cast members); Cliff Lispson/CBS (9JKL); Neil Jacobs-Robert Voets/CBS (Me, Myself & I); Diyah Pera/CBS (Wisdom of the Crowd); Bill Inoshita/CBS (S.W.A.T.); Skip Bolen (SEAL Team).

Discover more about CBS's new fall programming in their handy Fall Preview guide, plus see the whole schedule lineup here.