Criminal Minds Heads Into Lucky Season 13
The veteran CBS crime drama has some interesting mysteries of its own.
Debuting on Sept. 22, 2005,
Criminal Minds
is set apart by its focus on an elite team of FBI profilers in the Behavioral Analysis Unit of the FBI, who attempt to catch criminals through behavioral profiling.
A Wednesday night mainstay,
Criminal Minds
remains the second longest-running scripted drama in the CBS line-up (behind
NCIS
). The durability of the subject matter, complete with the compelling narratives and satisfying resolution in each episode, has become a pop culture favorite.
To honor of this modern day institution, here are some unusual factoids about
Criminal Minds
that might stump even a diehard fan.
1. The working title for Criminal Minds prior to debuting was "Quantico."
This is a reference to the Behavioral Analysis Unit based in Quantico, Virginia.
2. Heading into Season 13, Criminal Minds will be the 11th longest-running one-hour scripted drama in history.
This moves it past
Hawaii Five-0
,
Murder, She Wrote
,
N.Y.P.D. Blue
, and
Bones
.
3. Criminal Minds is the second longest-running scripted drama to air in the same weekly time period consecutively (behind NCIS).
This fall it will move for the first time in its history to Wednesday at 10/9c (after the upcoming
SEAL Team
).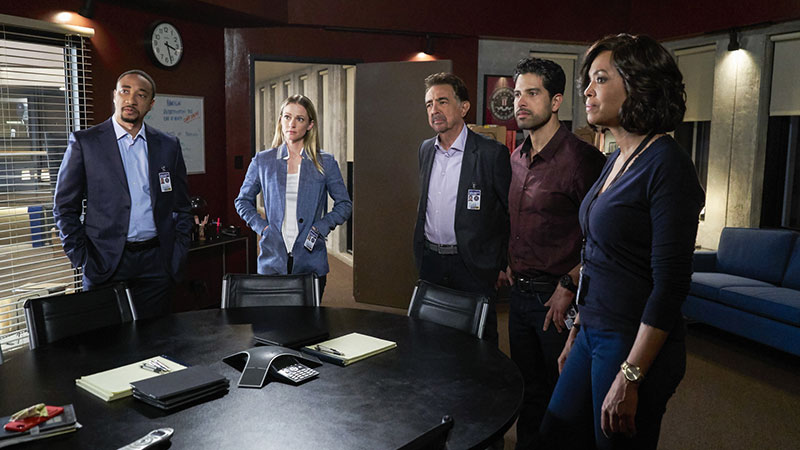 4. Criminal Minds has received three Primetime Emmy Award nominations, all for Outstanding Stunt Coordination.
5. The most-watched episode of Criminal Minds was 26.3 million viewers following Super Bowl XLI on Feb. 4, 2007.
6. Criminal Minds has finished 8 of its first 12 seasons ranked in the Top 20 of all programs (based on total viewers, via Nielsen).
7. Kirsten Vangsness' Penelope Garcia is the only character in the franchise to appear in every Criminal Minds series.
She was a regular on the spin-off
Criminal Minds: Suspect Behavior
and she made two guest appearances during Season 1 of
Criminal Minds: Beyond Borders
.

8. Penelope Garcia was only slated to appear in a one episode of Season 1.
Kristen Vangsness tested so well, she was upgraded to regular series status.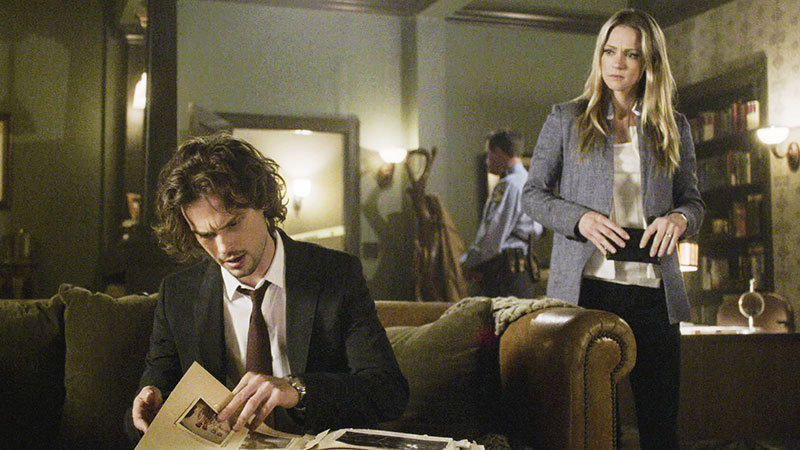 9. Criminal Minds alum Shemar Moore will be headlining the upcoming revival of crime drama
S.W.A.T.
Moore departed as Derek Morgan towards the end of Season 11 and will be headlining
S.W.A.T.
this fall on Thursdays at 10/9c.
10. At 277 episodes to date, Criminal Minds will be this close to hitting the 300-episode mark in the 2017-18 season.
A stunning achievement to celebrate, yet still a ways to go to catch up to CBS'
Gunsmoke,
which clocks in at a whopping 635 episodes (running from 1955 to 1975).
By Marc Berman | Exclusive to CBS.com | Photo Credit: Matt Hoyle
Stream
Criminal Minds
now on
CBS All Access
and look for the Season 13 premiere Wednesday, Sept. 27 at 10/9c.