Quotable: David Boreanaz, In His Own Words
Check out these exclusive interview snippets from the actor who plays Jason Hayes on SEAL Team.
As a leading man who popped up on the nation's TV screens as the often tormented love interest on
Buffy The Vampire Slayer
in 1997, then became the title character of the spin-off
Angel
two years later, and hopped to the next hit,
Bones
, in 2005 before finishing off that show's epic 12-year run earlier this year,
David Boreanaz
has got an impressive résumé.
Watch!
caught up with the star of CBS's new military drama
SEAL Team
, which airs on Wednesdays at 9/8c on CBS and
CBS All Access
, during his casual cool photo shoot in Beverly Hills.
Here's a snapshot from his exclusive cover story and interview (September-October 2017 issue), on newsstands now.
WATCH: Preview Of SEAL Team Series Premiere
"I've been so humbled to do this show, so happy and proud to have met this community, and to have seen their loyalty. They're a very strong brotherhood. We're doing it right with SEALs." –David Boreanaz on being impressed by what he has learned about the Navy SEAL culture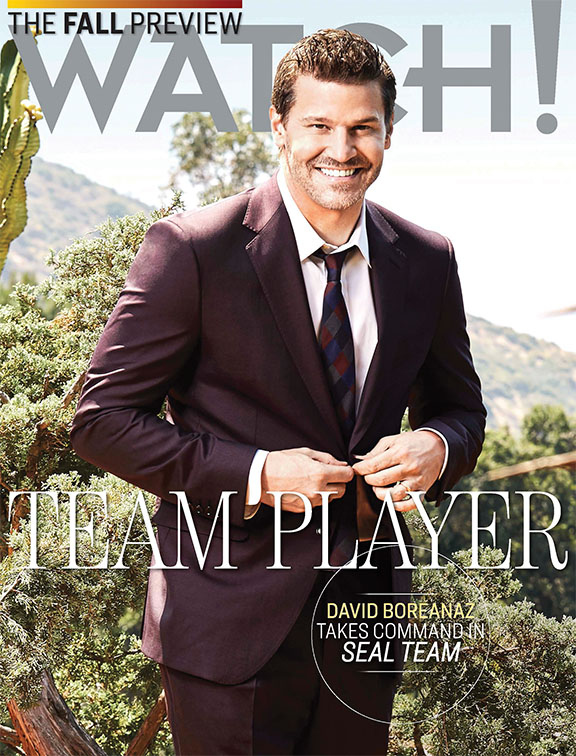 "When you work in this business and you're younger, you want to push the limit as best as you can—I was able to do those stunts on
Buffy
and
Angel
and
Bones
. And then as you get older you realize there's a stunt person there for a reason, so you want him to do his job." –David Boreanaz on his past ACL injury and how
SEAL Team
will be physically challenging for him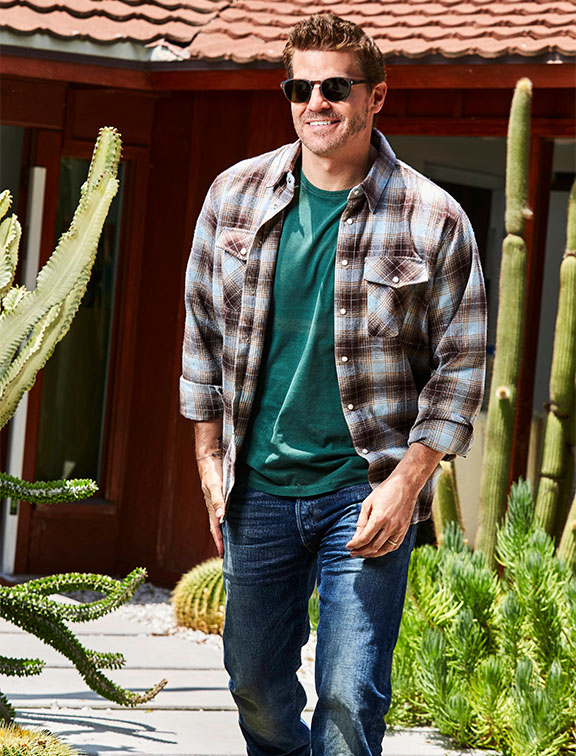 SEE: More Dashing Photos Of David Boreanaz From Our Exclusive Photo Shoot
"We're doing a show about always being with the team, never with the enemy, never going to go into the boat of the enemy. That's the unique part of the show, and will be one of our trademarks." –David Boreanaz on how in the field or back home, SEALs have an insider ethos they adhere to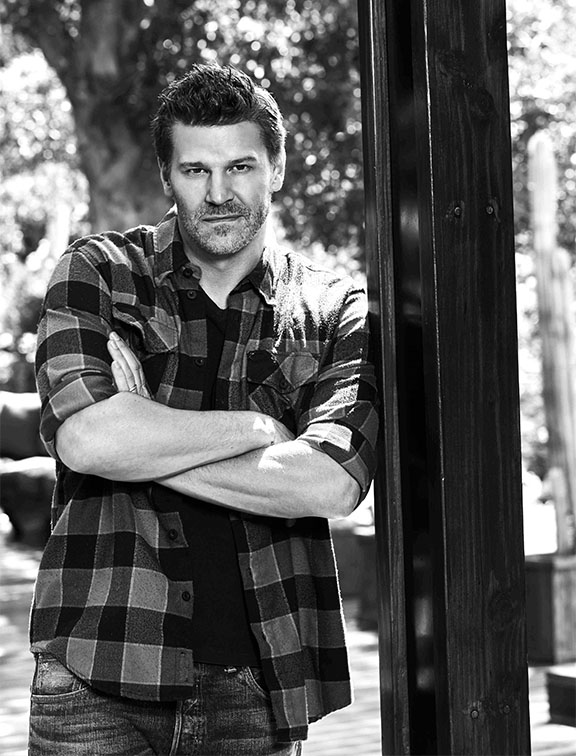 "Win or fail, you have to take something positive out of the experience." –David Boreanaz on the pressures to repeat showbiz success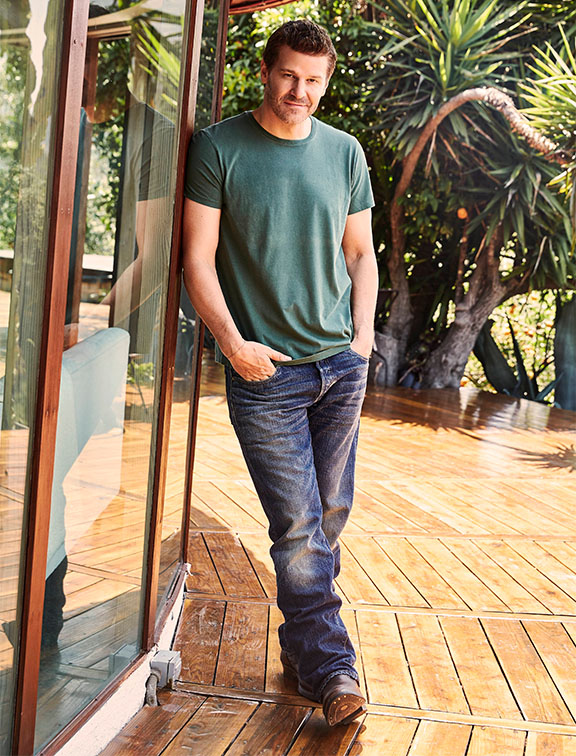 "I'm not a Shakespearean-trained actor. I like things that are down and dirty and ugly. There's something about that rawness that's better to me." –David Boreanaz on staying in touch with his grittier side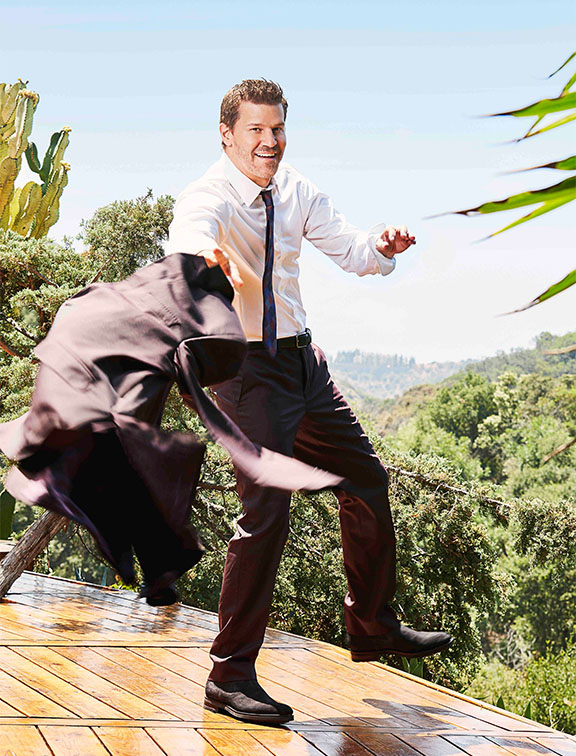 Read what cool things
Watch!
uncovered about David Boreanaz in the September-October 2017 issue, on newsstands now.
For more exclusive interviews, gorgeous photography, and fascinating features of your favorite TV stars,
subscribe to Watch!
—a magazine like no other.
Watch the series premiere of
SEAL Team
on Wednesday, Sept. 27 at 9/8c on CBS and
CBS All Access
.
Photography by Cliff Lipson. Styled by Robert Bolger. Grooming by Sonia Lee. Hair by Candice Hudson.