Quotable: Scott Bakula, In His Own Words
Exclusive interview snippets from the actor who plays Agent Dwayne Pride on NCIS: New Orleans.
He's traveled through time and space, winning hearts and fans along the way.
Now
Scott Bakula
takes command on
NCIS: New Orleans
, and the Big Easy has never looked better. Here are five glamorous photos and fascinating quotes from his exclusive
Watch!
cover story and interview (September-October 2017 issue), on newsstands now.
STREAM: Watch Full Episodes Of NCIS: New Orleans On CBS All Access
Monkey business
"She was great. I just loved her. I went home after work one day and said to my wife at the time, 'I'm having an affair at work!'" –Scott Bakula on his chimp partner Bobo in the wildly popular
Quantum Leap
episode "The Wrong Stuff."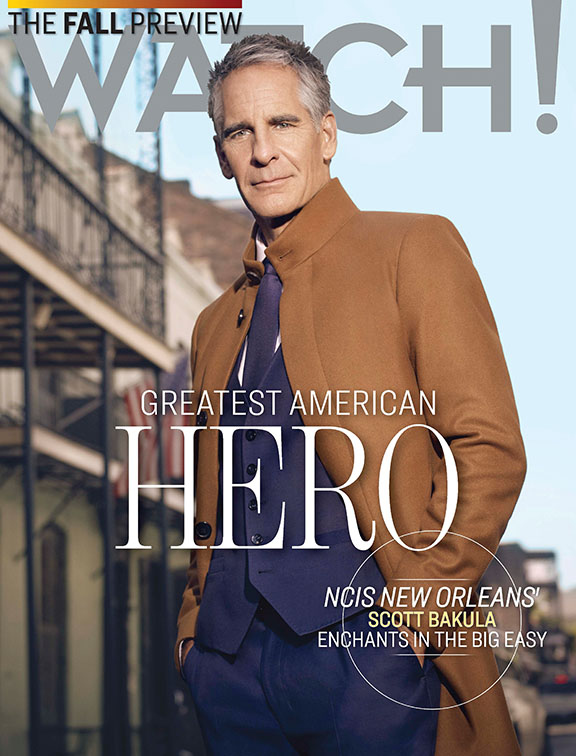 The limelight
"The world today is full of people who want to be famous, people who just want to take selfies and have followers and stuff. That's fine and I get that, but that's never interested me." –Scott Bakula on his privacy and preference to stay out of the limelight.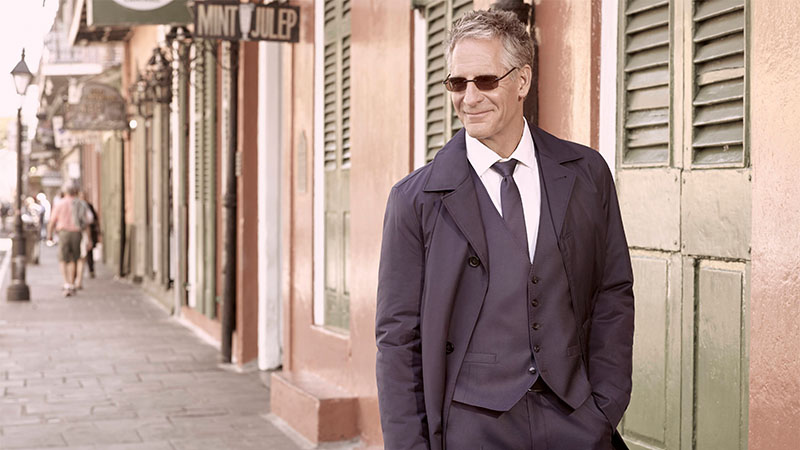 PHOTOS: More Stunning Shots Of Scott Bakula From Our Exclusive Photo Shoot
Age sage
"I feel very fortunate to have a part like this to even play. I'm grateful there is a network that is giving opportunities to older actors, who appreciate older actors." —Scott Bakula on talking about the future and aging in an industry preoccupied with youth.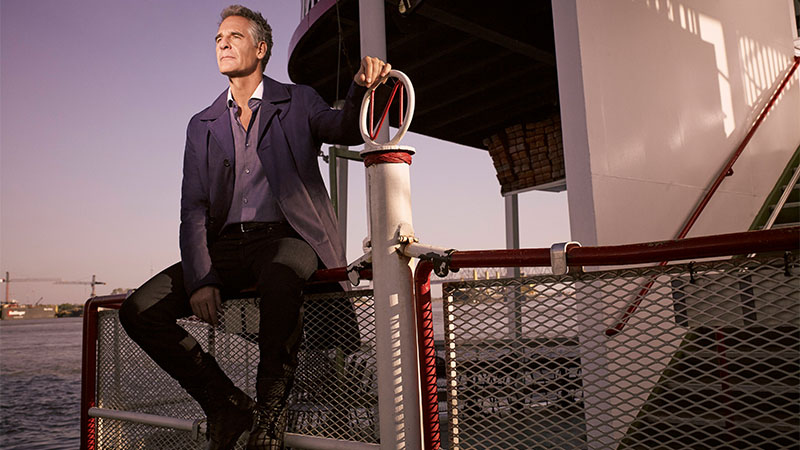 Beat the heat
"The poor hair and makeup and wardrobe people, it's a nightmare for them. We have huge fans they carry around everywhere, and you just stand there and they blow behind you and in front of you. We have paper towels stuffed up everywhere between takes." –Scott Bakula on NOLA's epic heat and humidity.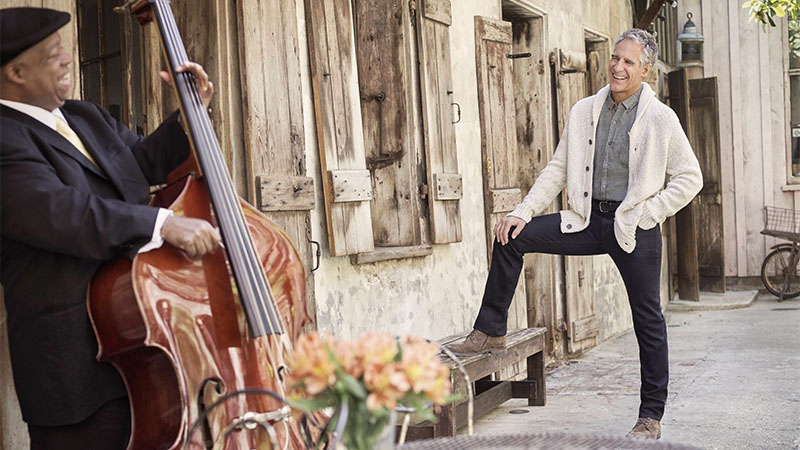 Staying hungry
"My dad always told me, 'You're only as good as your last impression.' Which is good and horrible at the same time." –Scott Bakula on striving to put something of himself into every role.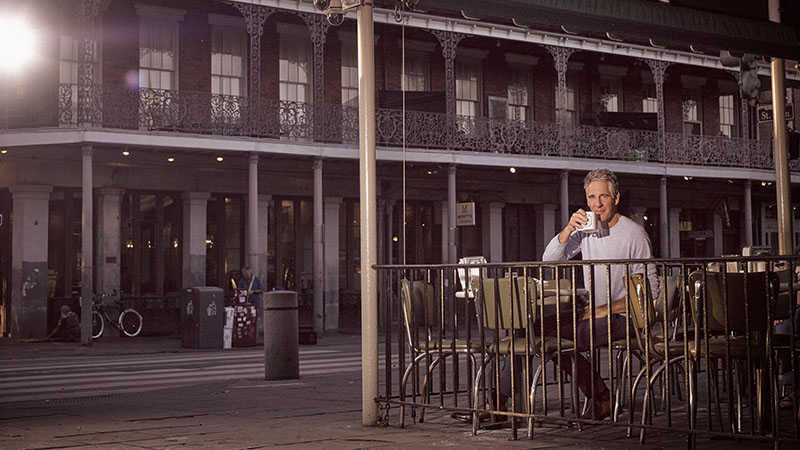 Read what other cool things
Watch!
uncovered about Scott Bakula in the September-October 2017 issue, on newsstands now.
For more exclusive interviews, gorgeous photography, and fascinating features of your favorite TV stars,
subscribe to Watch!
–a magazine like no other.
Watch all-new episodes of
NCIS: New Orleans
on Tuesdays at 10/9c on CBS and
CBS All Access
.
Photography by Randee St. Nicholas. Styling by Jordan Grossman. Styling Assistance by Ava Jones.
Grooming by Laura Gorman. Hair by Voni Hinkle.