Michael Cuesta is in the lobby of a production house in downtown Manhattan bearing an amiable expression—and the slightly harried air that is a film director's almost unavoidable fate.

In post-production for his movie American Assassin, which was released by CBS Films and Lionsgate on Sept. 15, he shuttles between the sound mix studio some blocks uptown and this editing outpost by the Holland Tunnel.

Earlier in the week, he had bounced over to Long Beach on the California coast to attend an enthusiastically received test screening.

WATCH: American Assassin—Now Playing

Audiences at test screenings are often brought in with little or no information as to what they'll see, but when American Assassin hits the marketplace it will draw from the considerable fan base of the late author Vince Flynn, whose gaggle of best-selling books center on fictional counterterrorist CIA hero Mitch Rapp—here brought to life by Dylan O'Brien (Maze Runner).

The cast is filled out by Michael Keaton as the caustic and fierce trainer of CIA recruits, Taylor Kitsch as an operative, and Sanaa Lathan and David Suchet playing higher-ups.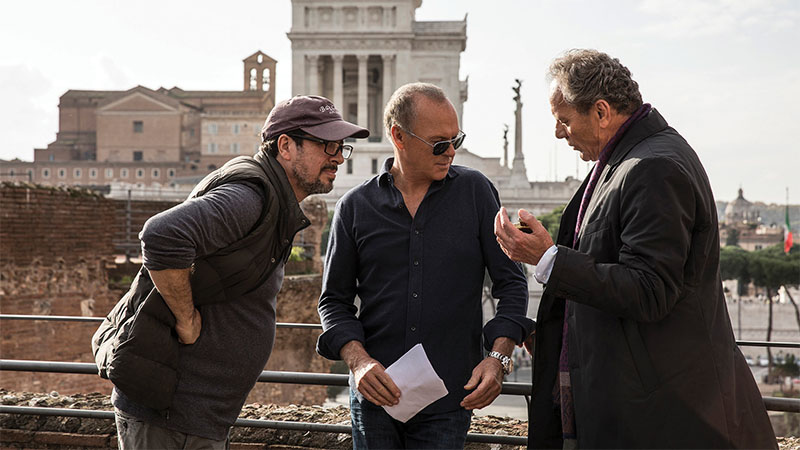 Michael Cuesta discusses a scene with actors Michael Keaton and David Suchet.

There's plenty of action—which centers on lethally targeting terrorists—but equal focus on the characters, making it a table-setter for further adaptations, following in the tradition of Bond and Bourne.

"Obviously the studio wants it to be a franchise," Cuesta says. "The movie is completely set up for that. But we're not doing a pilot or a TV episode. There needs to be a thematic arc in the film, like any story, so I was focused on having a story that is opened and closed in the movie."

As a director who was sought out to direct the pilot episodes of Elementary, Blue Bloods, and Dexter, Cuesta understands the distinction.

For evidence, turn to his previous film credits, which include Sundance revelation and nominee for a 2002 Independent Spirit Award L.I.E., as well as Roadie (2011) and Kill the Messenger (2014), both of which walked the line between foreboding and warmheartedness.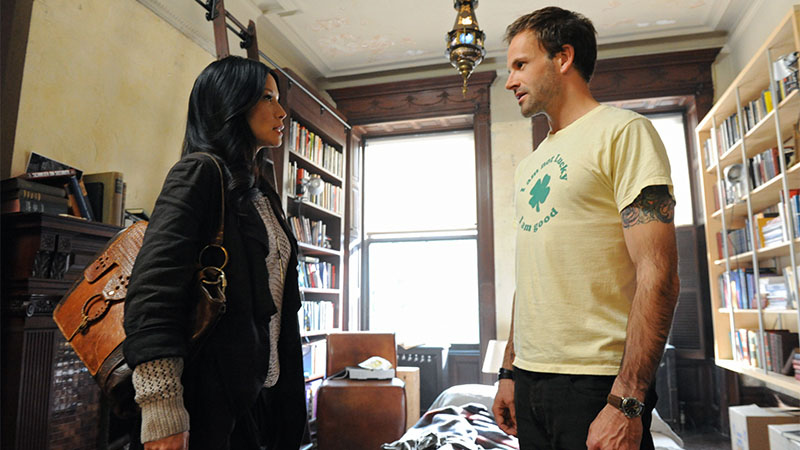 Behind-the-scenes episodic of Lucy Liu (Joan Watson) and Jonny Lee Miller (Sherlock Holmes) from the pilot episode of Elementary.

His artsy edge and ability to investigate characters' depths helped lead to his work on crucial episodes of shows like Six Feet Under and Homeland, which in turn further informed his filmmaking. "My experiences doing the Dexter pilot and the Homeland pilot were like making mini films," he says. "I put those together like a serial, so it's not like crime of the week."

Directing Homeland also served to bolster Cuesta's enthusiasm for American Assassin when he was approached about directing the project. While he wasn't previously aware of Flynn's books, he was, he says, "obviously very familiar with the genre of black-ops, CIA, assassin teams. They're my Homeland world, and that's what interested me."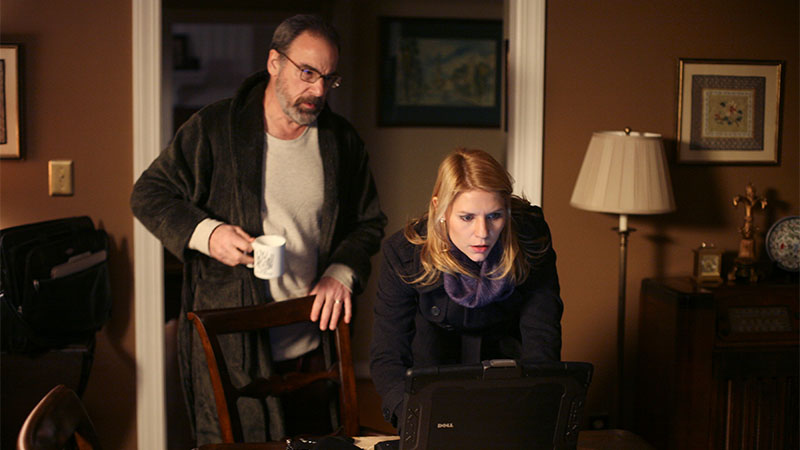 Mandy Patinkin and Claire Danes in the pilot episode of Showtime's hit drama series Homeland.

While Assassin does have a key female role in Lathan's character, it's Homeland's Carrie Mathison (Claire Danes) who best matches up with the edgy Rapp, Cuesta says, attributing the connection to "the complexity of those characters and their unpredictability."

Just as exciting to the director was the chance to employ Keaton as the seasoned hard case Hurley, who in the film trains O'Brien's character and later relives the past with Kitsch's character, Ghost.

"Ghost is a figure out there creating a problem," Cuesta says. "You learn in the second act that he's part of Keaton's original training team that went bad. But as the film progresses, you'll see how Mitch and Ghost mirror each other. Hurley is sort of the father figure. That's the best part of the movie, that triangle."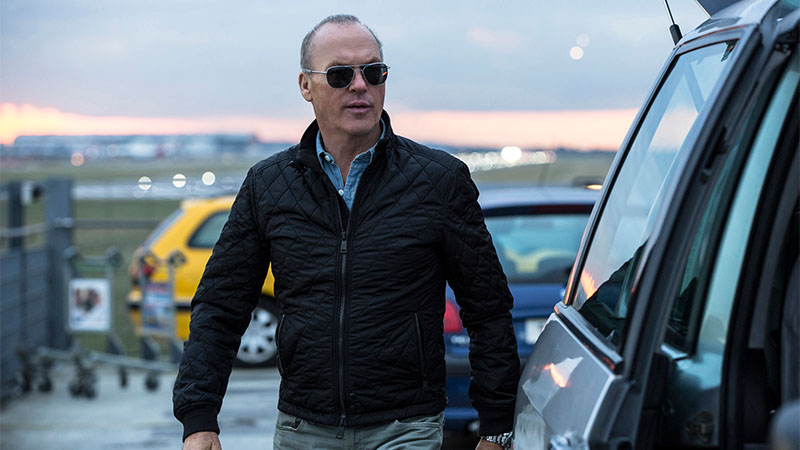 Michael Keaton plays former CIA operative Stan Hurley in CBS Films' American Assassin.

After a bit of urging, Cuesta cranks up an edited scene between Rapp and Hurley—an emotionally charged confrontation that, true to the film's underlying action ethic, gets physical.

"Hurley's trying to train that personal obsession out of Mitch, but the irony is Hurley has one, too, as does Ghost," Cuesta says. "So each of them is flawed yet really good at what they do." Cuesta glances at the freeze-frame on the end of the scene and grins almost surreptitiously. "I think that's cool."

By Fred Schruers | Originally published in Watch! Magazine, September-October 2017.

Photo Credits: Courtesy CBS Films (Poster); Christian Black/CBS Films (4); David Russell/CBS (Elementary); Jim Bridges/SHOWTIME (Homeland).