The sound of the stopwatch means it's Sunday night in America. On the screen, an Aristo timer ticks away. Next come the faces, the reporters at the top of their game—Wallace, Reasoner, Safer, Rather, Bradley, Kroft, Stahl, Simon, Pelley.

They've changed over the years. But 60 Minutes remains as consistent as a finely crafted timepiece.

STREAM: Full Episodes Of 60 Minutes On CBS All Access

For nearly half a century—roughly one-fifth of the country's existence—60 Minutes has been the standard-bearer for television journalism.

The first and longest-running newsmagazine on television has been often imitated yet never bested. In an age when pundits rage on split screens and facts are elusive and maligned, 60 Minutes continues to survive and thrive on solid, old-fashioned investigative reporting.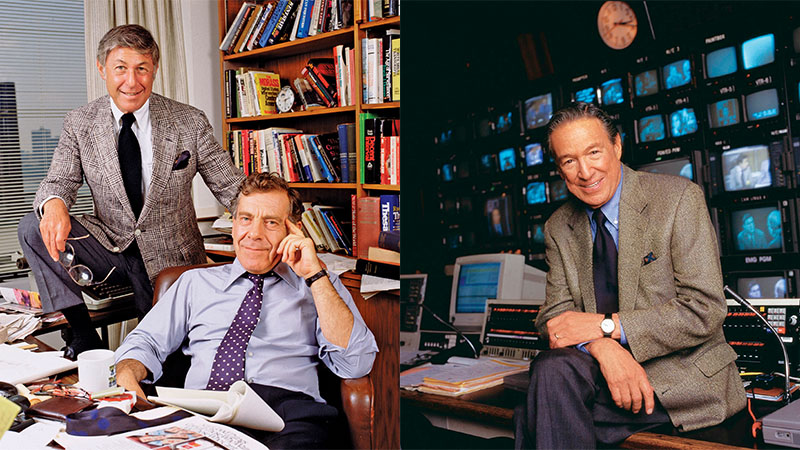 60 Minutes producer, Don Hewitt (standing) and correspondent Morley Safer in 1986. CBS News and 60 Minutes legend Mike Wallace in 2001.

"There are certain tenets that go all the way back to the founding of CBS News that we live by," says Jeff Fager, the show's current executive producer, who took over from the legendary Don Hewitt in 2004. "The way we tell our stories, the way we interview, the way we report are really the same as when the show began."

"I can't think of a way the show has changed," echoes Lesley Stahl, who is heading into her 26th season and is the doyenne of the program.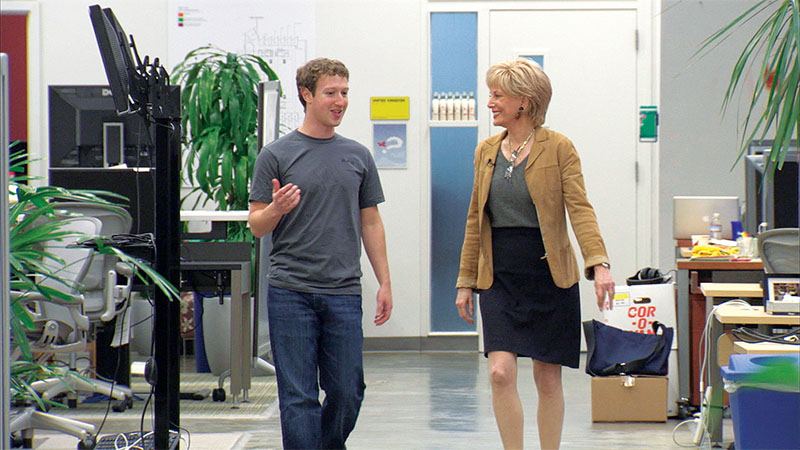 Facebook founder and CEO Mark Zuckerberg takes Lesley Stahl on a tour of his company's Palo Alto, Calif., headquarters during the taping of his 60 Minutes interview.

Fager is fond of mentioning that 60 Minutes doesn't cover issues. It tells stories. It's the crux of Hewitt's original formula: Find the right person to interview and have them relate a tale that will illuminate an issue.

But the subjects are only half the equation. Seated opposite them are the reporters. Tenacious, aggressive, and focused, they're equally critical to the show's success.

WATCH: Jeff Fager Looks Back At 50 Years Of 60 Minutes

Fager believes in one essential quality for 60 Minutes reporters. "Those great 60 Minutes interviewers, Mike Wallace, Morley and Ed and Lesley—they listen. They listen and respond, and they are spontaneous. They don't depend on their notes. Mike [Wallace] set the standard. It almost didn't matter who he was interviewing. You just couldn't wait to hear what he might ask next."

Being in the room with 60 Minutes isn't exactly a trip to the spa. Questions are tough. Yet despite risks to career and reputation, subjects keep coming on.

"Is it a room or a bullfighting ring?" says Stahl of the setup. "I'm always surprised at who says no when we ask. And then I'm really surprised at who says yes. I think it's a public recognition. 60 Minutes is the place where the public is saluting you. You have a body of work that is impressive enough that you are invited to explain yourself to the American people."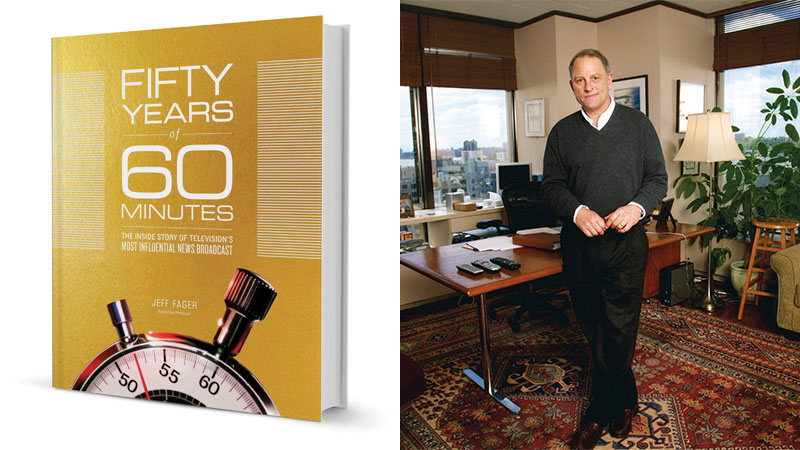 To celebrate the show's milestone, Simon & Schuster has published Fifty Years of 60 Minutes. Penned by executive producer Jeff Fager (pictured right), the book traces the history of the show from its inception to its current iteration.

"We may not walk away from the interview singing 'Kumbaya,'" says Bill Whitaker, who, as he embarks on his fourth season at 60 Minutes, is a relative newbie. "But I do think that the interview subjects believe that they will get a fair hearing here."

"There has to be a certain trust," Fager adds. "I think that for the most part, we are able to win that."

So what will 60 Minutes look like in the next 50 years?

"In terms of distribution it's going to probably look different, as television will," Fager says. "But in terms of the content, as long as we stick to our values, hopefully it will be around for a long, long time."

"I'm sure in whatever form, it'll be serious, and it will be in-depth," says Stahl. "That same sense of two people face-to-face, I'm sure will survive."

"I would hope there'd always be a place for straightforward, honest storytelling on American TV," says Whitaker. "Fifty years from now, I hope we look just like this."

By Ryan Devlin | Originally published by Watch! Magazine, November-December 2017.

Photo Credits: CBS Photo Archive/Getty Images (3); Courtesy of CBS News/60 Minutes (Stahl).

Watch 60 Minutes on Sundays at 7/8c on CBS and CBS All Access.