Steve Howey's Travel Hotlist
Shameless star Steve Howey shares his top travel spots and favorite vacation finds.
Travel Must-Haves
My jump rope, running shoes, and cologne [Tam Dao by Diptyque].
Unique Experience
I went on a motorcycle trip with [
Shameless
co-stars]
Justin Chatwin
and
William H. Macy
. We rode from L.A. to Aspen, Colorado. And on that trip we were blown away by the beautiful scenery, the roads, the towns, the cities, the national parks—just in the United States.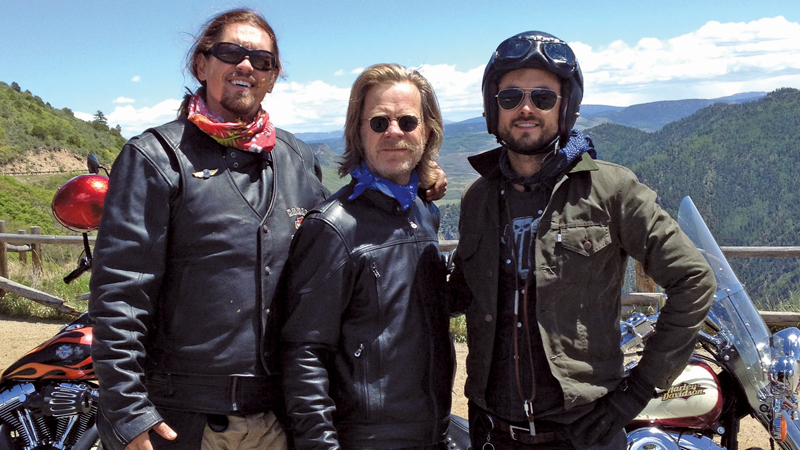 Steve Howey, William H. Macy, and Justin Chatwin on their bros biker trip.
Most Memorable Meal
I grew up on a sailboat, two different sailboats. My mom would cook up the dinners, but from the catch. And I remember [one day] my dad caught a barracuda and my mom filleted it. It was so good and memorable because she literally flash-fried it with butter and that was it. We ate it basically raw.
Favorite Destination
The Amalfi Coast in Italy. The geography. The people. I felt like I was in the 1950s. I had amazing food. Amazing sex. I traveled with Sarah, my then-girlfriend, who became my wife [pictured below]. Everybody thought we were on our honeymoon because we were so happy, but it was just a vacation.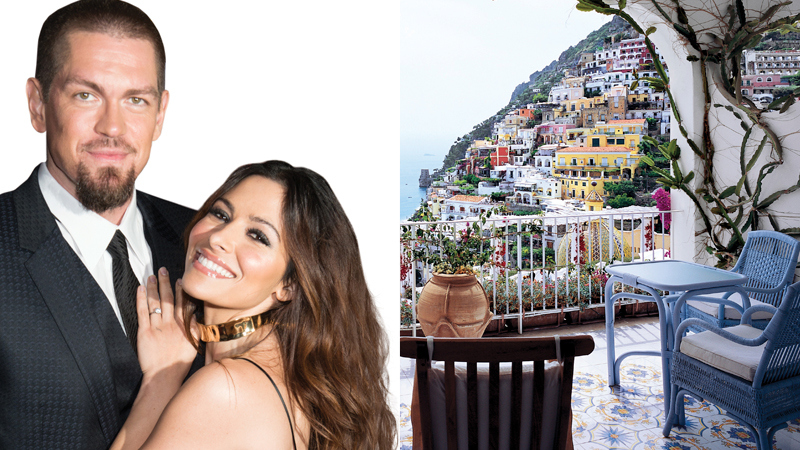 Steve Howey with wife (and CBS alum) Sarah Shahi. On their memorable trip to Italy's Amalfi Coast, the happy couple stayed at the Le Sirenuse in Positano.
Next On Travel Bucket List
My lineage is Scottish, so I want to do the whole find my roots, see where my family comes from.
Catch up on Seasons 1-8 of
Shameless
on
Showtime Anytime
.