Jessica Paré's Montreal
The SEAL Team star takes us on a tour through memorable Montreal.
By Heather Rainbow
Jessica Paré
grew up in the Montreal neighborhood of Notre-Dame-de-Grâce, west of downtown and Westmount. The rising star is well-known for her role as Megan Draper in
Mad Men
and her in-show performance of "Zou Bisou Bisou" that reached No. 1 on the Billboard World Music chart.
These days, Paré is kept busy on the set of
SEAL Team
in L.A., but she hasn't forgotten her hometown roots. She tells us Montreal is "like boutique New York, with French style, joie de vivre, parties, and food—bagels, especially. We're crazy about our bagels."
STREAM: Full Episodes Of SEAL Team On CBS All Access
The
SEAL Team
star says she doesn't miss the five months of blistering cold, but she paints a portrait of her hometown as a magical winter wonderland of childhood memories like tobogganing down the mountain with her dad and little brother, and visiting Ogilvy's mechanical Christmas window with her mother "to admire the magical little woodland creatures in their 'Enchanted Village.'"
Watch!
got the inside scoop from Jessica on how to explore Montreal like a local.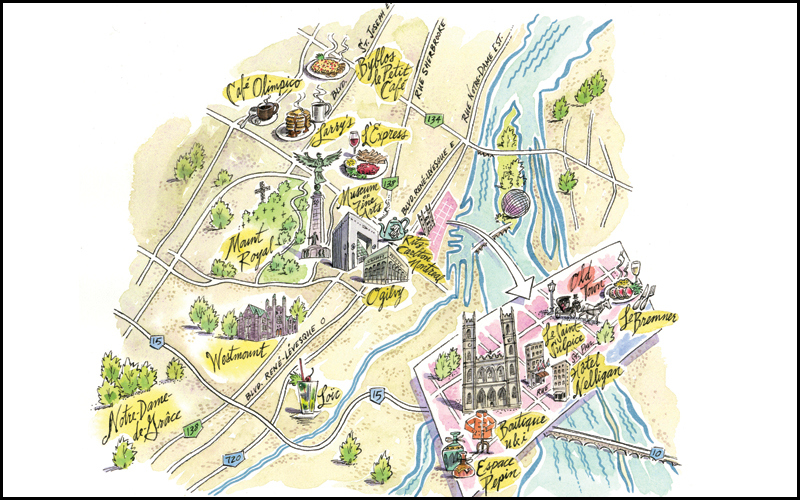 A map of Jessica Paré's hometown of Montreal. Illustration by Gary Hovland.
EAT LIKE A FOODIE
Hit up
Larry's
for brunch—it's a new spot by the folks behind
Lawrence
—or go to
Byblos le Petit Café
.
I haven't been to Byblos in a good 15 years, but I still think about the feta omelet and the rose petal jam!
L'Express
is a chic, Parisian-style bistro and an absolute must every time I go home. I like to sit at the bar, catching up with dear friends over cornichons, Champagne, and warm goat cheese salad.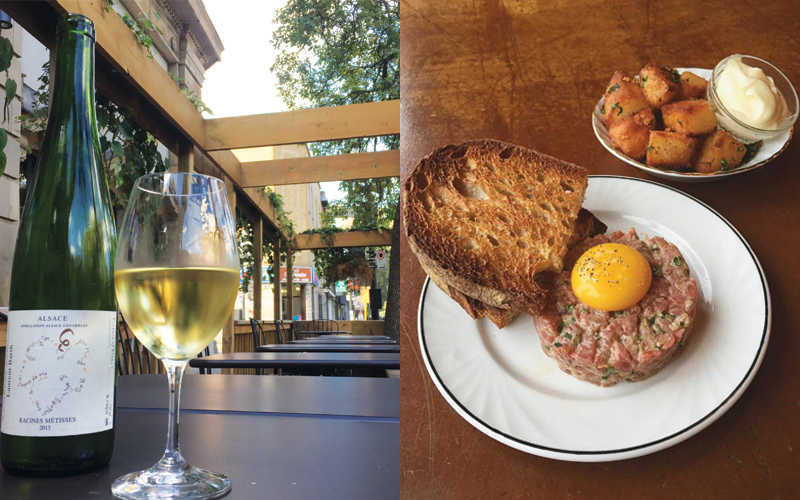 Loïc and Larry's are popular spots in Montreal to eat and drink.
For dinner,
Le Bremner
in Old Montreal is a great find for seafood, good vibes, and an all-around wonderful experience.
Last time we were in Montreal, we had a spectacular meal there, each plate more delicious than the last. Order anything; you can't go wrong. Better yet, order everything.
And for drinks, I hear
Loïc
is great, but we have a 2-year-old, so I can't remember when I last went out for a cocktail!
STAY LOCAL
I love booking an Airbnb in the
Mile End or Plateau [Le Plateau-Mont-Royal]
neighborhoods, where I lived before I moved to L.A. 13 years ago.
More recently I've stayed in
Old Montreal
, which is small and picturesque and very tourist-friendly.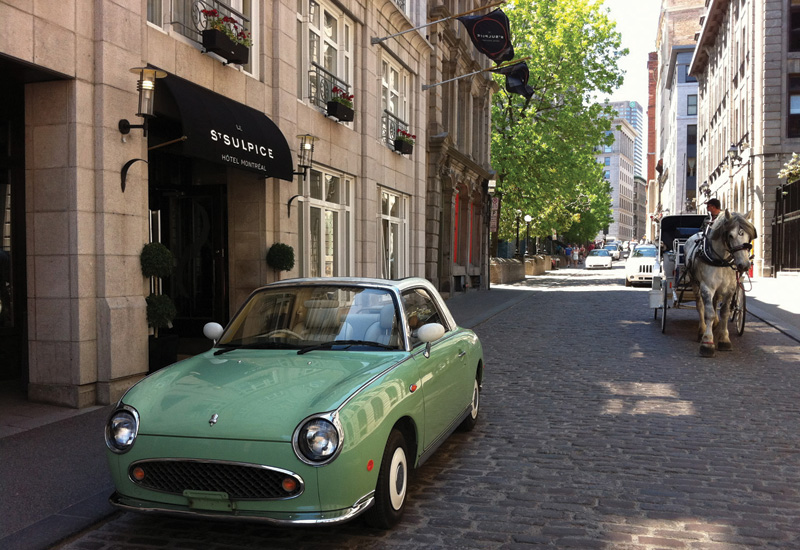 Le Saint-Sulpice in Old Montreal.
The staff of
Le Saint-Sulpice
are incredibly wonderful, and
Hôtel Nelligan
deserves a mention, too. The rooftop bar offers a beautiful view of Old Montreal and the St. Lawrence Seaway.
SIP, SHOP & STROLL
What to do? In short: 1. Eat/drink. 2. Explore on foot. 3. Find yourself some culture. 4. Bagels.
Start with coffee at
Café Olimpico
in Mile End, to catch up with friends on the patio. Roam around that neighborhood, maybe poke around some boutiques, and then head south to
Mount Royal
for a stroll.
Head to a terrasse [patio] for a 5 à 7 [happy hour] before dinner.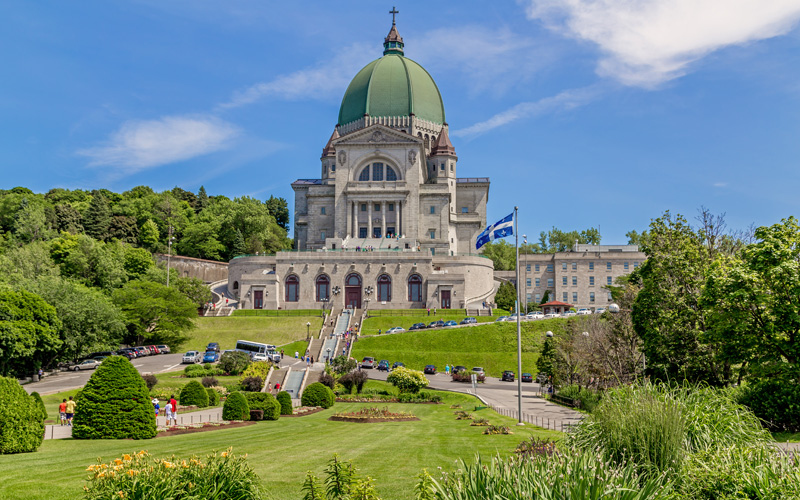 Saint Joseph's Oratory of Mount Royal, Montreal.
If it's summer, there's guaranteed to be a festival going on—
Jazz Fest
,
Just for Laughs
,
Les FrancoFolies
,
Nuits d'Afrique
,
Osheaga
, and many more.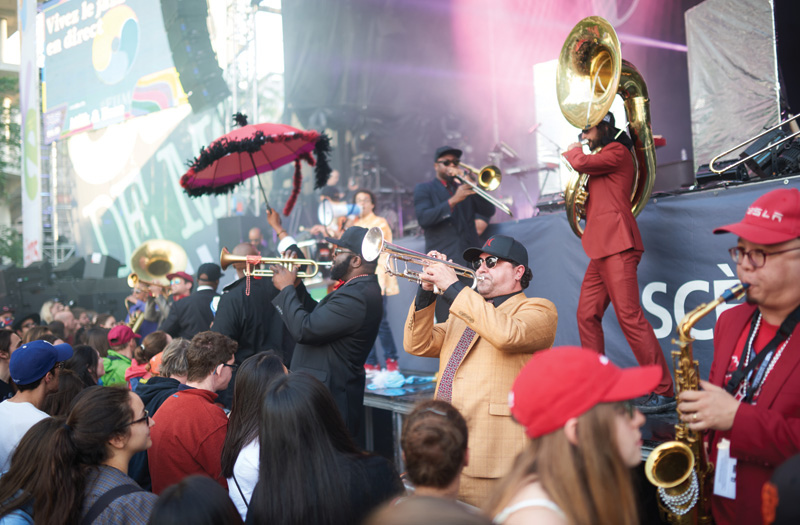 Montreal Jazz Festival.
Personally I prefer to stay inside in winter, spending my days exploring museums, like the
Montreal Museum of Fine Arts
, going for high tea at
The Ritz-Carlton Montreal
, and shopping at
Holt Renfrew
.
At night, escape the cold in a dark, sweaty club, dancing away the cabin fever.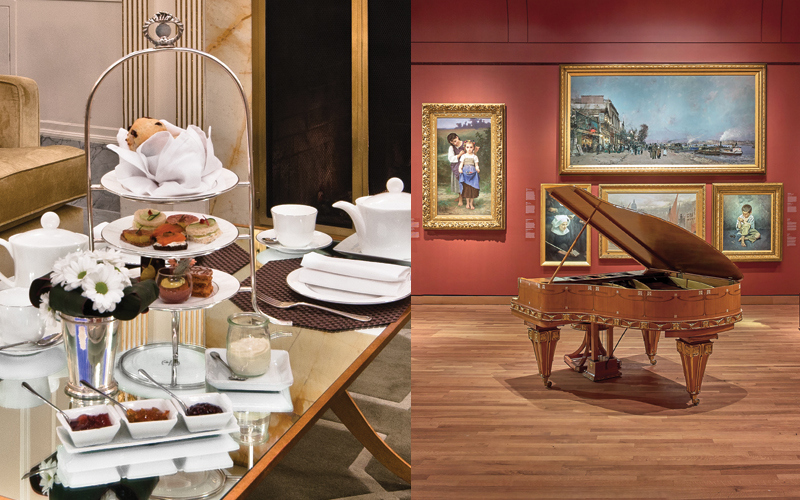 Elegant high tea service at The Ritz-Carlton Montreal. Inside the Montreal Museum of Fine Arts.
TAKE THIS INSTA-MUST
You'll definitely take a few pictures in Old Montreal and at the port.
The mountain is lovely, too, and the lookout on the Westmount side of the city is a favorite.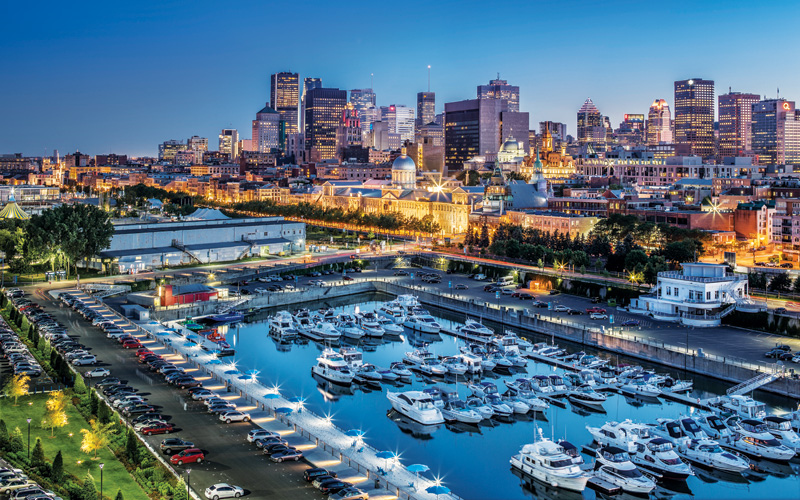 Montreal's port makes a picturesque backdrop.
YOU CAN TAKE IT WITH YOU
The best souvenir? Honestly, bagels. They freeze well.
Originally published in
Watch!
Magazine, January-February 2018.
Photo Credits: Williams + Hirakawa/AUGUST (Paré); Courtesy of Le Saint-Sulpice (Saint Sulpice); Hakat/Getty Images (Mount Royal); Benoit Rousseau (Jazz Festival); Stéphen Poulin/Tourisme Montréal (Port).
Season 3 of
SEAL Team
premieres Wednesday, Oct. 2 at 9/8c on CBS and
CBS All Access
.