Tea Time With Chef Pâtissier Damien Herrgott
From bubbles to buttery scones, Bosie Tea Parlor tempts with a fresh take on classic tradition.
By Regina Varolli
April showers may bring May flowers, but another reason we bloom come spring?
It's a sweet season for pastries and high tea. Award-winning chef pâtissier Damien Herrgott of
Bosie Tea Parlor
and
Bosie Bakery
in New York City's West Village and Harlem, respectively, shares what springtime meant for him as a child growing up in France, and reveals his secrets for the perfect tea service—which includes his much-celebrated version of British scones.
What was it about spring that you looked forward to as a child?
Damien Herrgott:
As a kid growing up above my parents' pastry shop, the spring first meant Easter and all the chocolates we would make. Fresh strawberries and raspberries came a bit later for us in Besancon, France—we still had snow at Easter time, so it was especially nice to have berries since we waited longer from them!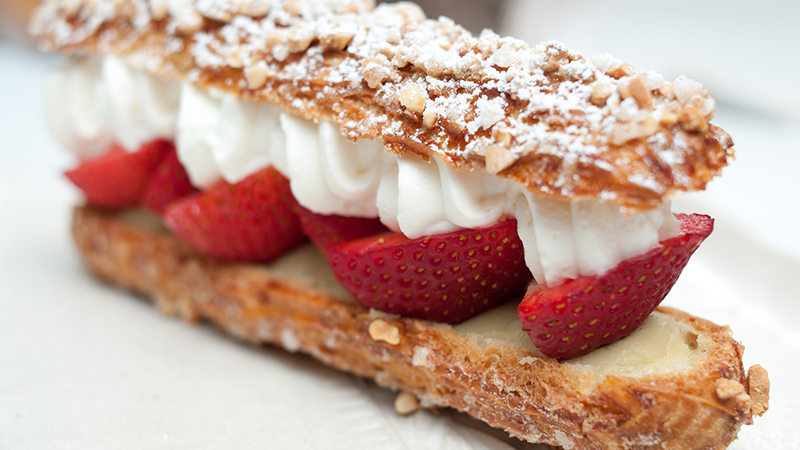 A peek at the delectable pâtisseries (pastries) at Bosie.
My grandfather was also a pastry chef, and he had a big garden where we'd pick berries together and make preserves to last the fall and winter.
At Bosie Tea Parlor, you sell over 100 house-blended loose-leaf teas. How do you create a tea service to match that impressive selection?
Damien:
Before Bosie I'd never done a tea service. I've since realized there's a lot of ways you can do one! We always serve scones with clotted cream and house-made raspberry preserves that bring me back to the springtime of my childhood.
Scones with clotted cream and fresh raspberry preserves at Bosie.
Traditional tea sandwiches like cucumber-dill with cream cheese, cheddar and pickles, and smoked salmon are a must, but we offer nontraditional flavors like curry chicken and savory bites like mini brioche with crab salad.
We also serve tea cakes in flavors like matcha green tea and chocolate-orange, and my macarons are always on the tray.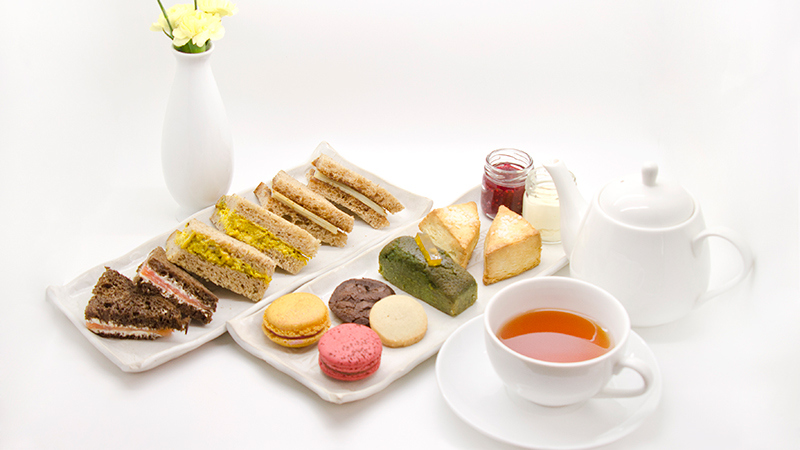 Bosie's traditional tea service with sweet and savory snacks.
How did you achieve such a light and buttery scone?
Damien:
I'd never made scones until my partner, Nicky, and I started Bosie. I hadn't eaten them much, either, and most of what I'd had was dry and hard. Fortunately, Nicky really knows scones, so he tasted every batch I was testing.
RECIPE: Scones With Clotted Cream And Raspberry Preserves By Chef Pâtissier Damien Herrgott
With each new recipe I created, he gave me feedback and I'd try again. Then one day he tasted a new batch and his eyes widened and he said, "Well, that's not exactly a scone, but it's really good!"
How can someone prepare the perfect tea service at home?
Damien:
It's your choice what to offer your guests—there's no rules, except maybe to serve tea, but even then you can serve Champagne or mimosas!
Scones with fruit preserves and clotted cream is a classic. We make our preserves in-house with fresh raspberries in season, and you can find easy recipes online or buy high-quality fruit preserve like
Bonne Maman
.
RECIPE: Easy Raspberry Preserves By Chef Pâtissier Damien Herrgott
Look for authentic clotted cream (try Devon Cream Company) in gourmet grocery stores and specialty food shops.
For the savory element, traditional tea sandwiches are perfect, but you can do little savory canapé, mini quiche, or mini savory tarts. You can even serve your favorite crackers with savory toppings.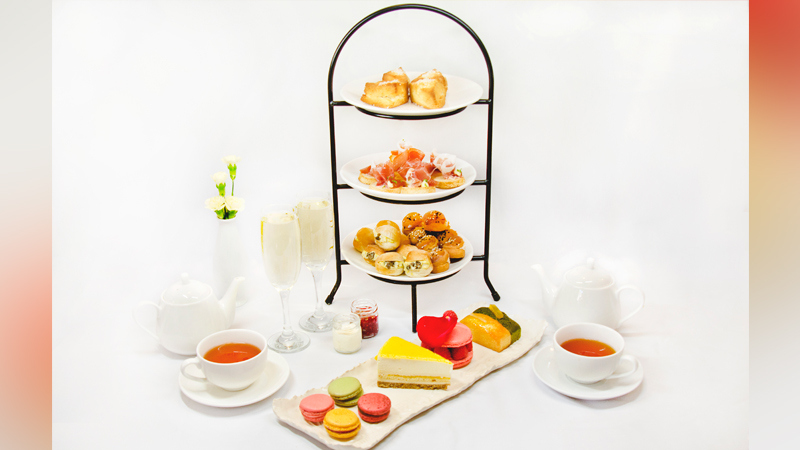 Champagne tea service for two at Bosie Tea Parlor.
The sweets come last, and you can buy them if you're short on time. They're primarily bite-size petit fours, plus mini tarts, and macarons, buy you could serve slices of your favorite cake.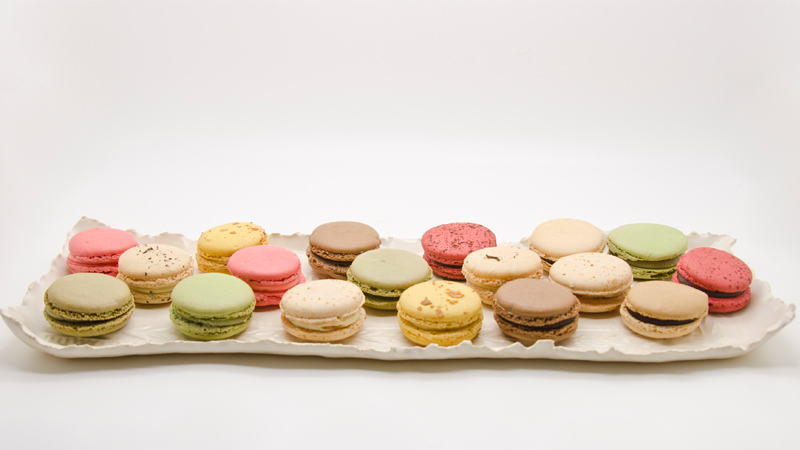 Damien Herrgott mastered macarons working for the legendary pâtissier Pierre Hermé in Paris.
Remember, people feast first with their eyes, so your tea service should be as colorful and beautiful as a field of spring wildflowers!
Photo Credits: Antoinette Bruno/StarChefs (Damien Herrgott); John Felix (Pastry); @Photomenus (Bosie, Scones, Tea Service, and Macarons).
Originally published in
Watch!
Magazine, March-April 2018.