By Gina McIntyre

As an actor, Alan Cumming is used to being out of his comfort zone.

To wit, says the star of CBS's new procedural Instinct, "I have a scene in an abattoir in Manhattan's Meatpacking District, surrounded by hundreds of carcasses of dead cows. A great thing for a vegan, I tell you."

But one necessary transformation of playing criminal profiler Dr. Dylan Reinhart, a gifted CIA operative turned professor who is recruited to help the NYPD track a killer, is old hat: Donning a convincing American accent.



Alan Cumming masters the American accent for his role on CBS's new drama Instinct.

With Instinct, the Scotland-born, Emmy-nominated actor becomes the latest distinguished performer to demonstrate that some of the most convincing American characters are played by transatlantic actors.

Alan Cumming's Instinct co-star, Naveen Andrews, hails from England as does Dominic West and Ruth Wilson (The Affair), Damian Lewis (Billions), Elyes Gabel (Scorpion), Cush Jumbo (The Good Fight), David Harewood (Supergirl), and Paul Blackthorne (Arrow)—a fact that eludes many viewers thanks to the actors' cleverly camouflaged work.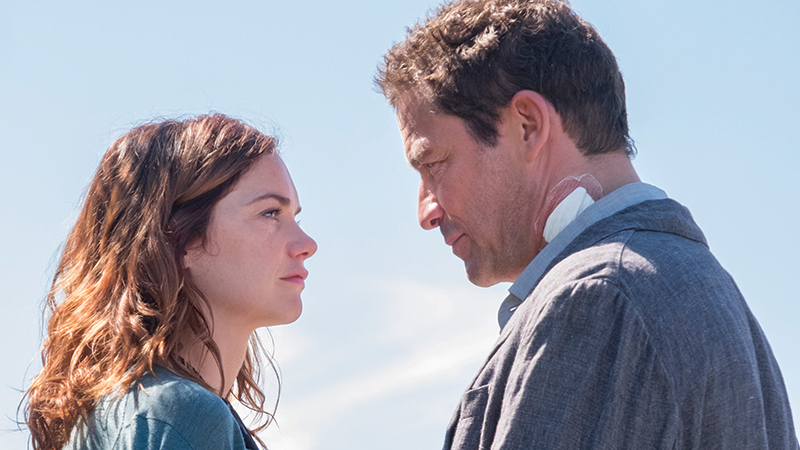 English actors Ruth Wilson and Dominic West ditch their native accents on Showtime's popular series The Affair.

What's behind the ongoing influx of these thespians to top-tier series? First, training. In the U.K., it's common for both working actors and marquee names to have studied at prestigious institutions such as London's Royal Academy of Dramatic Art, where voice work is a fundamental component of the curriculum.

"Actors in England are more likely to shift effortlessly and frequently between film, theater, and TV," notes TV Guide Magazine senior critic Matt Roush. "The American accent is just one of many they are able to master."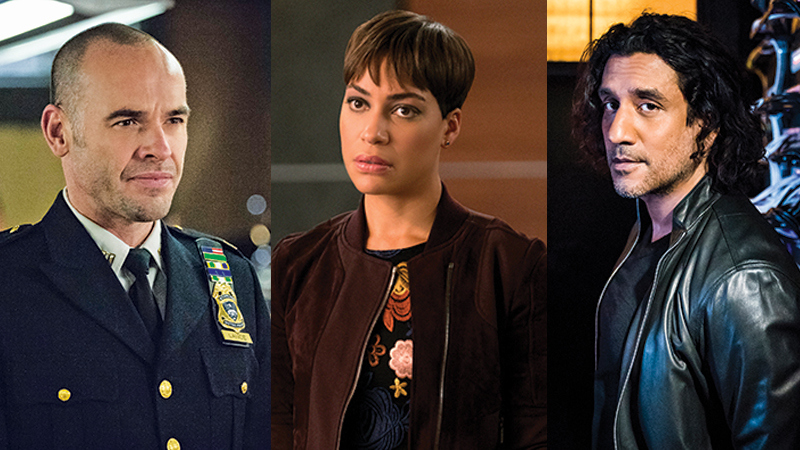 Paul Blackthorne (Arrow), Cush Jumbo (The Good Fight), and Naveen Andrews (Instinct) know all the tricks necessary to transform their across-the-pond accents into convincing American ones.

For Gabel, mimicry was key. "Watch a lot of American films, study with a lot of American people," he says of the secret to perfecting the accent. "It's the rhythm that helps you—you roll your mouth around words in a different way. Still," he continues, "Scorpion is actually not an easy word to say!"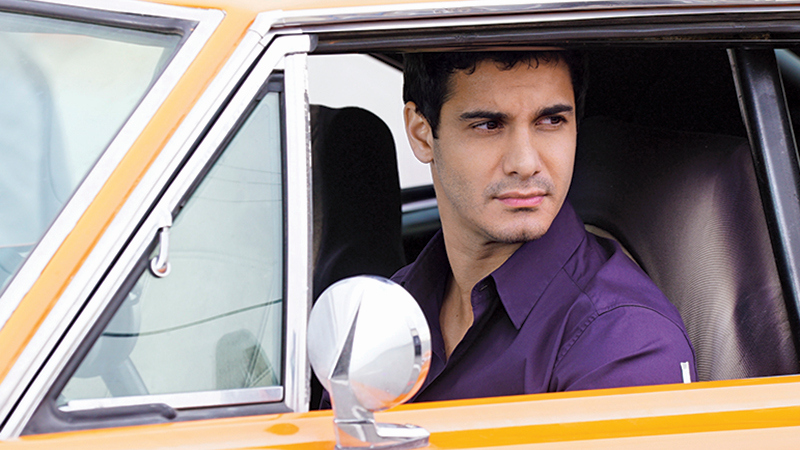 Practice makes perfect for London native Elyes Gabel, star of CBS's high-octane drama Scorpion.

Amy Britt, Showtime's senior vice president of talent and casting, adds that technology like streaming video and Skype auditions has made it infinitely easier to find standouts from across the pond.

"You can get self-tapes," Britt says, referring to auditions actors record on smartphones and email to casting directors. "Having been in casting since the early '90s, it used to be much harder to have access to [overseas talent]... It's just a different playing field."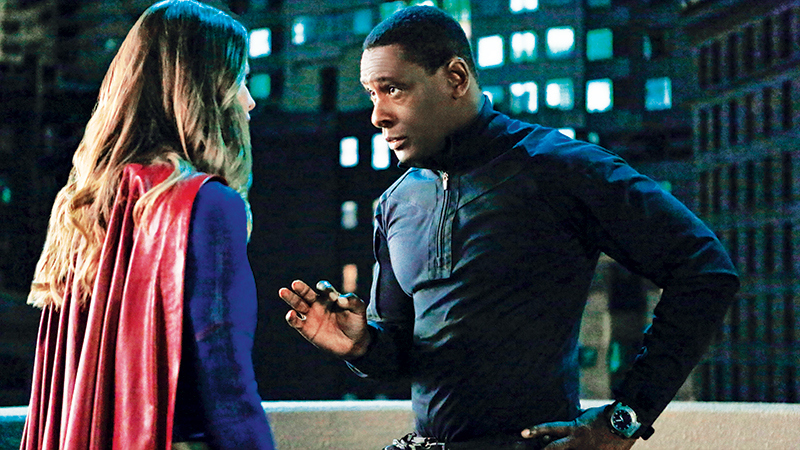 Undercover Brit and Supergirl star David Harewood trained at the Royal Academy of Dramatic Art.

Both Roush and Britt single out Billions star Lewis for his flawless American accent.

The Royal Shakespeare Company veteran won an Emmy for his portrayal of the ill-fated Nicholas Brody on Homeland, a character a world away from Bobby "Axe" Axelrod, the ruthless hedge fund manager he currently plays on the high-stakes Wall Street drama.

"He's in a league of few who just doesn't seem to have any struggle with it at all," Britt says. The other notable mention for Roush? Cumming. "I'd watch Cumming do anything in an accent," he says.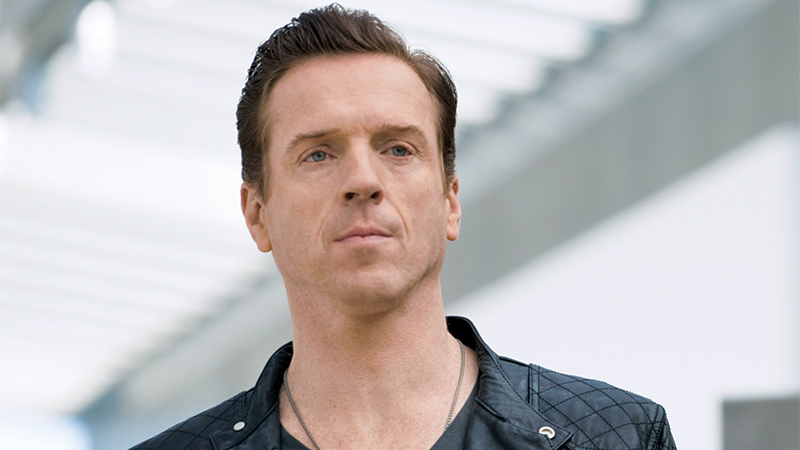 From American soldier on Homeland to Wall Street tycoon on Billions, Emmy Award-winning actor Damian Lewis masterfully fools us with a flawless accent.

Cumming, however, insists it really isn't as difficult as it might seem. For the actor, finding the right speech patterns and verbal cadences is simply one aspect of creating a fully realized screen persona.

"Rarely do I ever play someone with my voice, so how they sound and how they speak and the timbre of their voice is a really huge part of a character's trait for me," Cumming says. "But that's the challenge and the thing I like about it. Just having a really good ear—that's what's essential."

Originally published in Watch! Magazine, March-April 2018.

Photo Credits: Sean McCabe (Illustration); Jeff Neira/CBS (Cumming); Phil Caruso/Showtime (West-Wilson); Cate Cameron/The CW, Patrick Harbron/CBS, Michael Parmelee/CBS (Blackthorne-Jumbo-Andrews); Monty Brinton/CBS (Gabel); Bettina Strauss/The CW (Harewood); Jeff Neumann/Showtime (Lewis).