Big Brother's Best Twists
A look back at the biggest game changers on CBS' longtime hit summer reality series.
Exclusive Content | Brought to you by
Watch
By Nate Millado
If there's anything the
Big Brother
Houseguest or superfan can expect, it's to '"expect the unexpected.'" Here, the best twists ever to shake up the house.
SUBSCRIBE NOW: Enjoy Watch For Free With This Special Offer!
Don't miss the
Big Brother
Season 23 finale on Wednesday, September 29 at 9/8c on CBS and
Paramount+
.
The X-Factor (Big Brother 4)
Breakups are bad enough—so consider the nightmare scenario five Houseguests endured when their exes walked through the door to compete against them! Jun Song outlasted former flame Jee Choe en route to winning BB4.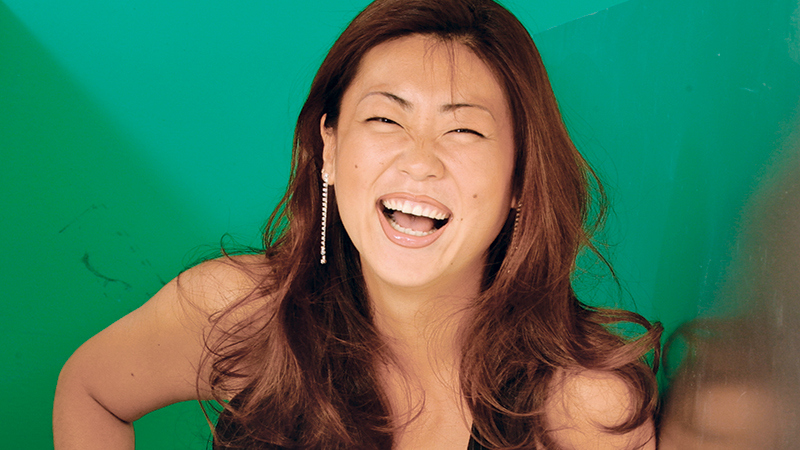 Jun Song, an investment manager from New York, NY, was one of the thirteen houseguests participating in the fourth edition of the one-hour reality series
Big Brother
.
Photo Credit: Tony Esparza/CBS
The Coup d'État (Big Brother 11)
America awarded Jeff Schroeder a mystery power to overthrow HOH Chima Simone and replace her nominations. Once a shocked Jordan Lloyd picked her jaw up off the ground, Jeff exercised the power to send bodybuilder Jessie Godderz packing.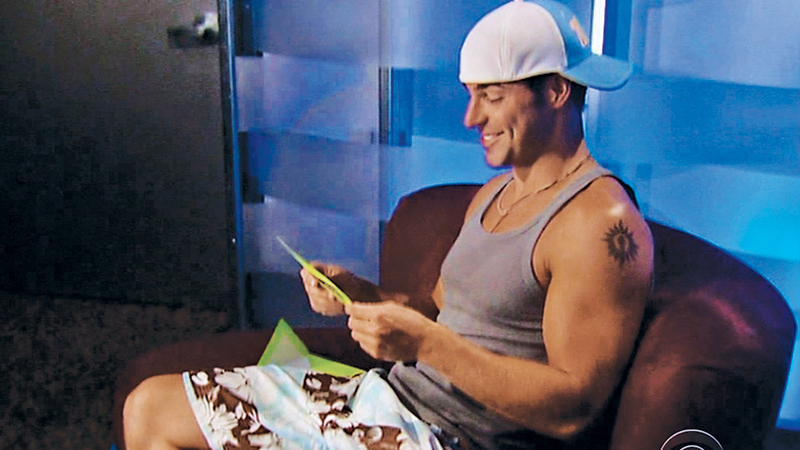 Big Brother 11
houseguest Jeff Schroeder receives the news that he has been chosen by viewers to hold the Coup d'État power.
Photo Credit: CBS Broadcasting, Inc
STREAM: Watch All Seasons Of Big Brother On Paramount+
America's Player (Big Brother 8)
Viewers controlled Eric Stein's every move, from quirky challenges to eviction votes. For every five tasks he successfully completed, he earned $10,000. And because he made it to Jury, America got to cast his vote for the season's winner: '"Evel'" Dick.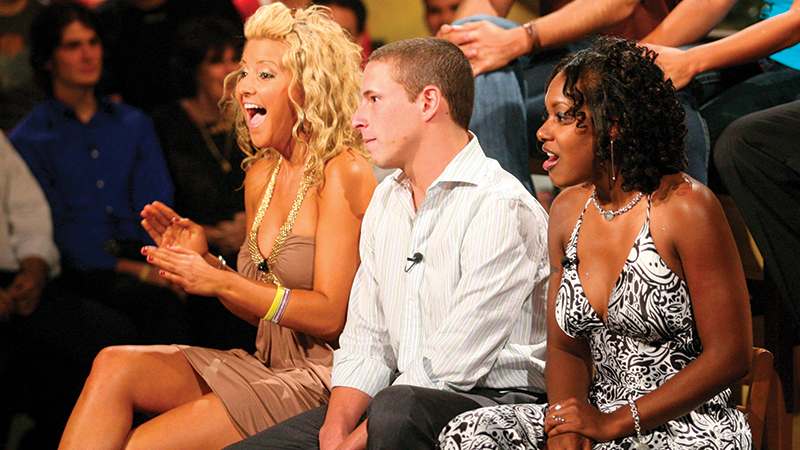 (L-R) Contestants Jessica Hughbanks, Eric Stein, and Jameka Cameron during the
Big Brother 8
live show finale at CBS Radford Studios on September 18, 2007 in Los Angeles, California.
Photo Credit: Frederick M. Brown/Getty Images
Project DNA: Do Not Assume (Big Brother 5)
Cowboy and Nakomis discovered they're actually half-siblings—and that wasn't even the season's biggest doozy. Identical twins Adria and Natalie played as one, swapping every few days in the Diary Room with only 15 minutes to compare notes.
By making it to Week 5 undetected, both were able to join the game as individuals. The twin twist was so good that producers brought it back for BB17—with twins Liz and Julia Nolan pulling secret switcheroos.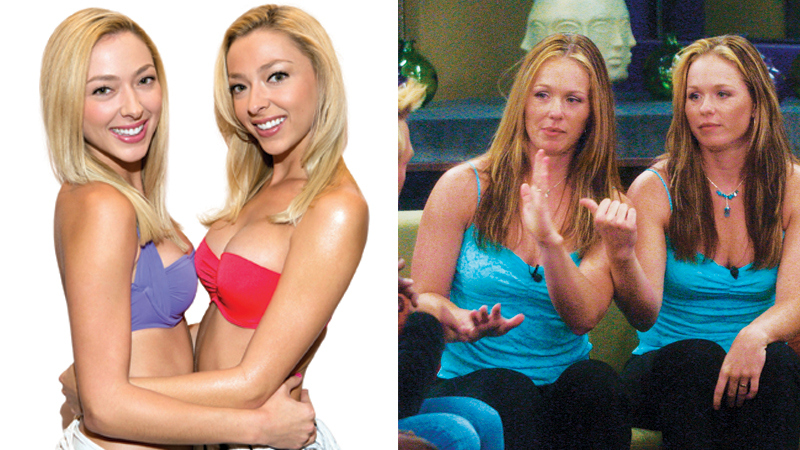 Pictured left:
Big Brother
17 Houseguests Liz Nolan with her twin Julia Nolan. Pictured right:
Big Brother 5
Houseguests Adria Klein and her twin sister Natalie Carroll.
Photo Credit: Bill Inoshita/CBS via Getty Images (Nolan twins); Monty Brinton/CBS (Klein/Carroll twins)
Excerpt originally published in
Watch
Magazine, May-June 2018.
Don't miss the
Big Brother
Season 23 finale on Wednesday, September 29 at 9/8c on CBS and
Paramount+
.
DISCOVER MORE: Check Out The Latest Issue Of Watch—On Newsstands Now!
Plus, you can eavesdrop on the Houseguests 24/7 with the
Big Brother Live Feeds
on
Paramount+
.