How Supergirl Star Chyler Leigh Stays Focused And Fit
From filming fight scenes to running after her kids, Chyler Leigh's active lifestyle gives her core values and exercise power.
By Yolanda Crous, reporting by Deanna Barnert
For
Chyler Leigh
, playing
Supergirl
's butt-kicking secret agent sister Alex Danvers is as fun as it looks. "It's just so opposite of who I am," she says. A big part of the thrill? Getting to pick up serious fighting skills on set.
"I work really hard on stunts with our coordinators," she says. "You've just got to go all out, because we don't get a lot of time before we actually do the fight sequences. We're learning a lot of it on the fly. Our stunt coordinators are incredible."
STREAM: Full Episodes Of Supergirl On The CW
Of course, to look that good sparring with Supergirl herself [
Melissa Benoist
], you need to stay in prime condition. Here, some of The CW star's training secrets.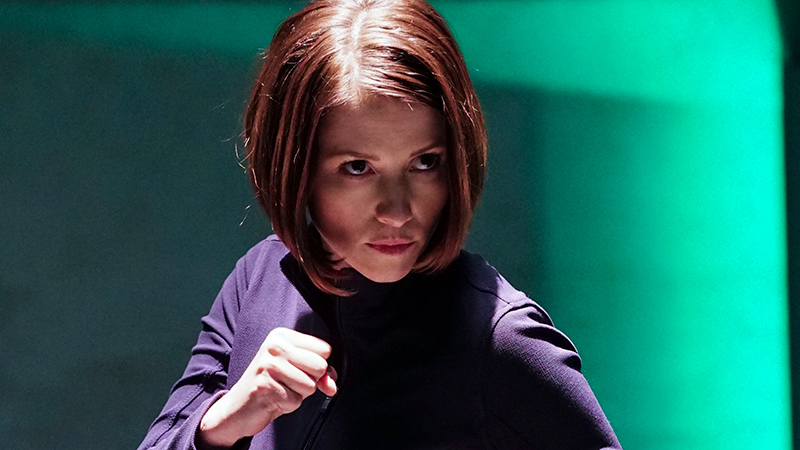 Build A Foundation
I wasn't very active when I was younger. I just got good habits, as far as eating really well and taking care of myself.
Keep Moving
When I'm not working, my husband and I try to stay as active as we can, whether taking the kids hiking or just taking them out. Our son is 14, and then we've got 11- and 9-year-old girls. We're constantly on the go and trying new things!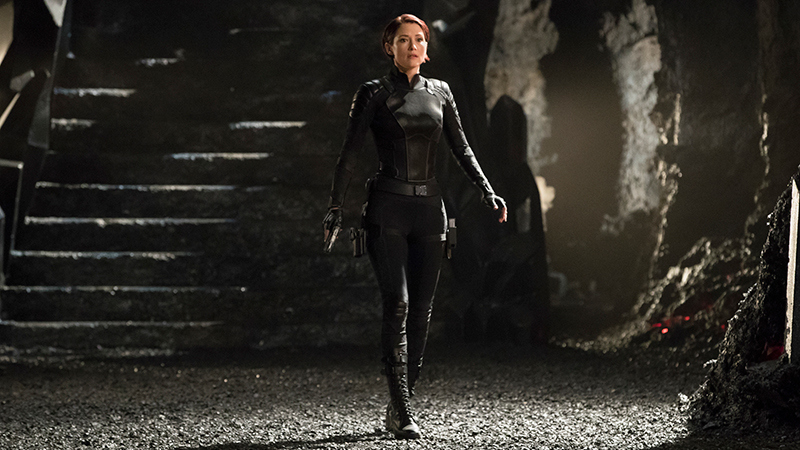 Battle It Out
When we do fight scenes, we're working out for six hours, just doing the same thing. We are burnt for the next few days. I think that's really where I get my caloric burn count.
Work Out At Work
Melissa and I try to do as much as we possibly can. In my trailer, I've got resistance bands and medicine balls and things like that. I try to do it in between, but we have very little downtime.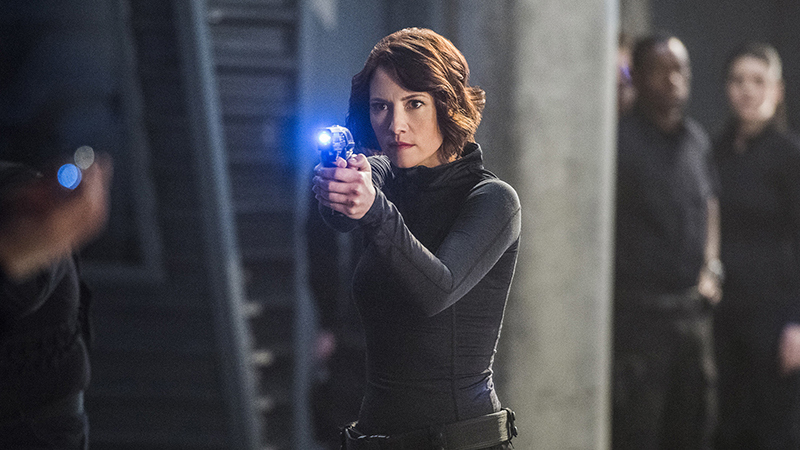 Learn Some Skills
If you use the exact right moves, I'm prepared to counter—I'll take you down. I joke about that. I could kick someone's ass if they do it a certain way and I could see them coming.
Stretch Yourself
I love Pilates. It gives such a good core foundation. When I can go, it's awesome.
Photo Credits: Bettina Straus/The CW; Diyah Pera/The CW; Paul Archuleta/Getty Images; Jack Rowand/The CW; Monty Brinton/The CW; Dean Buscher/The CW.
Watch
Supergirl
on Sundays at 9/8c on The CW and stream new episodes Mondays at
CWTV.com
.