Reporting by Marc Berman

This Fall, Emmy Award-winner Dick Wolf and the team behind the Law & Order franchise bring the exciting, fast-paced procedural drama series FBI to CBS's Tuesday night lineup.

Watch! met up with cast member Ebonée Noel at the TCA press tour this summer, and chatted about her new role, her acting inspiration, and what the future may hold.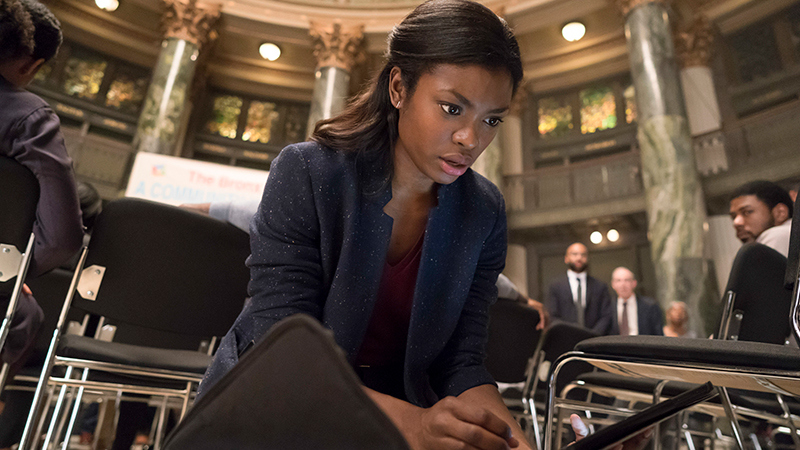 Ebonée Noel plays Analyst Kristen Chazal Kristen on FBI. Her character may be the team's most valued resource—a brilliant analyst recruited straight out of university who can piece together the big picture faster than anyone.

Watch! is all about television's hottest shows. Tell us about your new show. Besides FBI, what new Fall shows are you looking forward to?

FBI, of course, follows the New York office of the Federal Bureau of Investigation. Every week we deal with a different case with two main agents: an analyst and a special agent in charge [who are] just going about their everyday jobs protecting the city, which is extraordinary.

The new shows I am looking forward are God Friended Me and The Neighborhood, to name a few. While it is not coming back this Fall, I am anxiously awaiting the return of Game of Thrones. And I recently got into comedies Mom and Black-ish.



Ebonée Noel and co-stars Missy Peregrym as Special Agent Maggie Bell and Jeremy Sisto as Assistant Special Agent in Charge Jubal Valentine.

PREVIEW: Get A First Look At CBS's New Fall Drama Series FBI

Who's your biggest inspiration?

Angela Bassett. She is just phenomenal. Everything I have seen her in is amazing. If I can even come close, that is quite a goal.

When not filming FBI, what do you like to do?

I really like to travel. I love New York City, but any opportunity I can get to go somewhere else is so appealing. Whenever I need a mental break, when I am not filming or working in New York, I think of what trip I can take.

Why did you decide to become an actor?

My Mom took me to see Beauty and the Beast one week before my fourth birthday, and I was just hooked. Oh, you can sing and dance and be on stage, and that's a job. I recognized my heart's delight in front of me.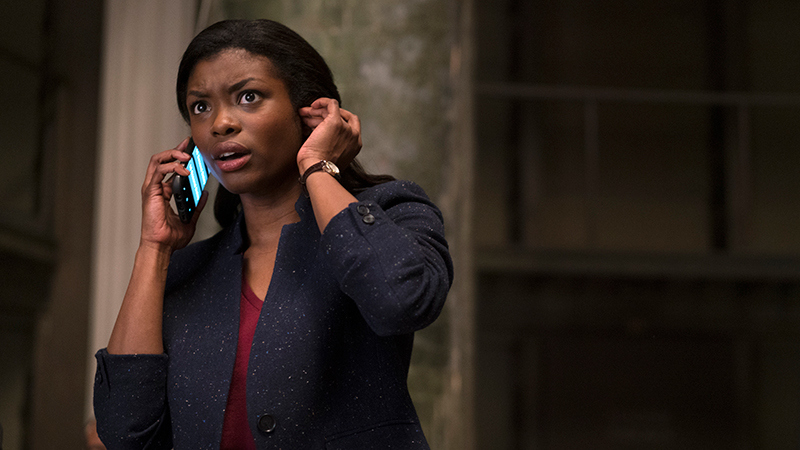 Ebonée Noel as rising star Analyst Kristen Chazal Kristen in the pilot episode of FBI. Her elite unit use their talent, intellect, and technical expertise on major cases in order to keep New York and the country safe.

Where do you see yourself in 10 years?

In 10 years, at 38, I think it would still be nice to do what I love, and to maybe have children by then. I would like to be a mom eventually. And just to be a bit more settled and more in control of my career because where I am right now, you know, you audition and you see what comes up and what works out. But maybe to be more in control of my destiny would be good.

Photo Credits: David Needleman; Michael Parmelee/CBS.

Watch the series premiere of FBI on Tuesday, Sept. 25 at 9/8c on CBS and CBS All Access.