By Sasha Charnin Morrison

Blanket Statements
This just might be the greatest "who wore it best" battle yet! In one corner: the crocheted granny-square afghan blankets seen cushioning the tushies of the gang on The Big Bang Theory.

And in the other? These '70s-inspired crocheted styles keeping the models warm at Alanui. Who knew that working with yarn could be a competitive sport?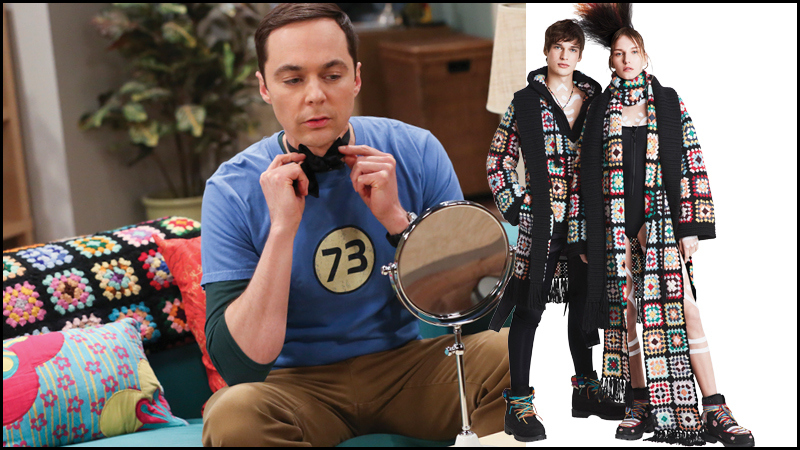 Alanui crochet series/oversized cardigan in Embassy black.

Retro Rocket Boosters
Prada brings back their iconic, highly coveted, 2012 Hot Rod stilettos in black patent leather for fall 2018. They're available in several colors (silver, white, orange, black) but these will set your heart and wardrobe on fire. Available at Bergdorf Goodman.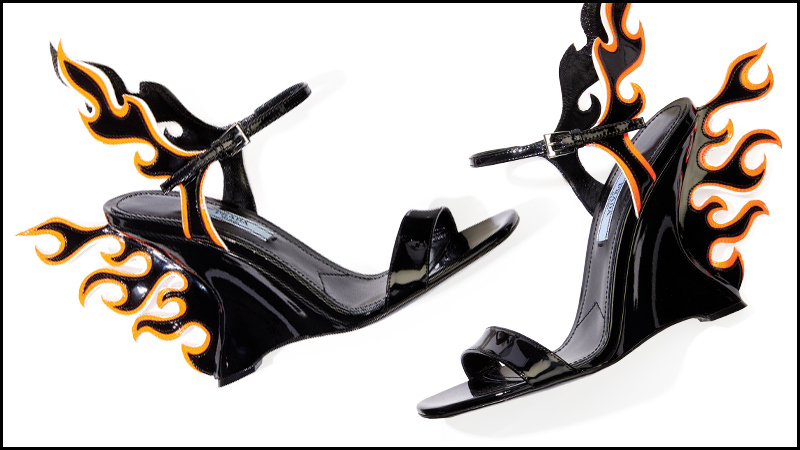 Prada Hot Rod wedge sandals are haute for fall footwear.

Canine Couture
I have a dog. His name is Moe Greene, like the Jewish Godfather gangster. When I got Moe, I started a lookbook of things he should be wearing.

That's when I noticed the similarities in runway and dogway looks. Designer-inspired hoodies, tees, nameplates? It's all there—just super tiny and completely insane.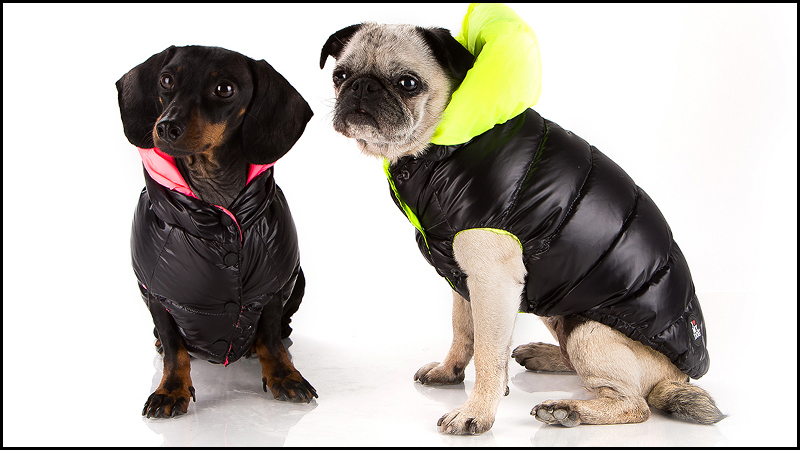 Pictured: I Love My Dog parkas.

In the Bag
I'm obsessed with my new Kooreloo New Yorker bag. It's like a classic bag and a colorful, shaggy carpet had a baby. And it's one thing you won't see on anyone else—because no two bags are exactly alike in this handmade line inspired by the traditional rugs found in Greece.

Fashion spirit animal bonus: The interior has a gorgeous digitized illustration by artist and Kooreloo creator Leila Karr of the goddess Athena—the patroness of weaving!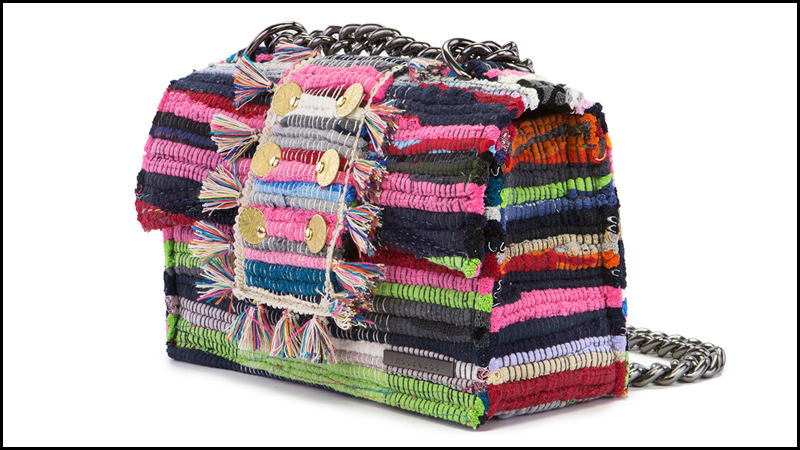 The Kooreloo New Yorker bag comes in multicolored woven fabric with a detachable and adjustable gunmetal-tone chain strap.

I am not traditional. (Duh.) But suddenly I am foaming at the mouth for cameos. I like them oversized, edgy, and with a twist.

I found some cool cameos at Amedeo and Miu Miu and plan to wear them all together like Mark Spitz does gold medals.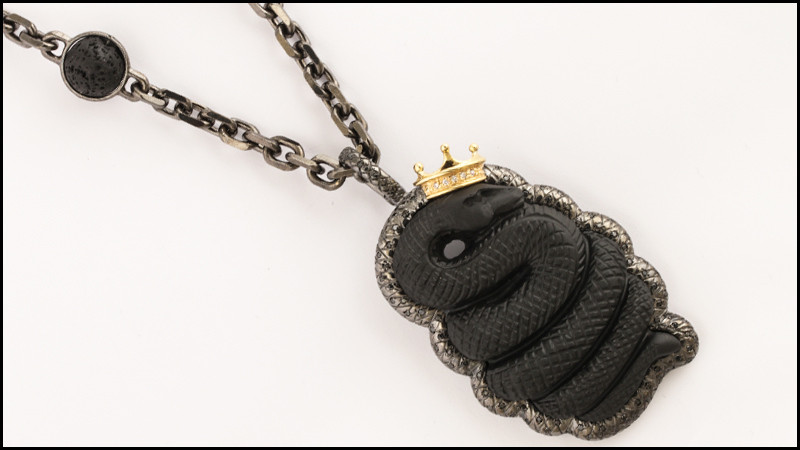 Amedeo snake pendant.

Originally published in Watch! Magazine, September-October 2018.

Photo Credits: Hilde Plumpepper (Illustration); Courtesy Alanui; Michael Yarish/CBS; Courtesy Prada; Courtesy I Love My Dog; Courtesy Kooreloo; Courtesy Amedeo.