By Virginia Bell

HAPPY BIRTHDAY, FRANKIE SHAW!

SMILF star Frankie Shaw's sun is in penetrating and passionate Scorpio; her moon is in mystical Pisces, a highly sensitive water sign (like Scorpio). This combination gives her a powerfully poetic imagination, emotional intensity, and a love of mystery.

Mercury, Venus, and Pluto, also in Scorpio, make her a natural psychologist with a deep understanding of human nature and a desire to get to the bottom of things. She is highly motivated and has the ability to inspire others with whatever inspires her.

STREAM: Full Episodes Of SMILF On Showtime Anytime

She channels these gifts into her role as actor, writer, executive producer, and director. Extravagant Jupiter in Scorpio this year has showered her with recognition and rewards, but it's only the beginning.

In February, Jupiter connects with her natal Uranus, the planet of breakthroughs, brilliance, and sudden changes. There's another major aspect that takes place at the same time, guaranteeing that this coming year will be one of the most important in her life.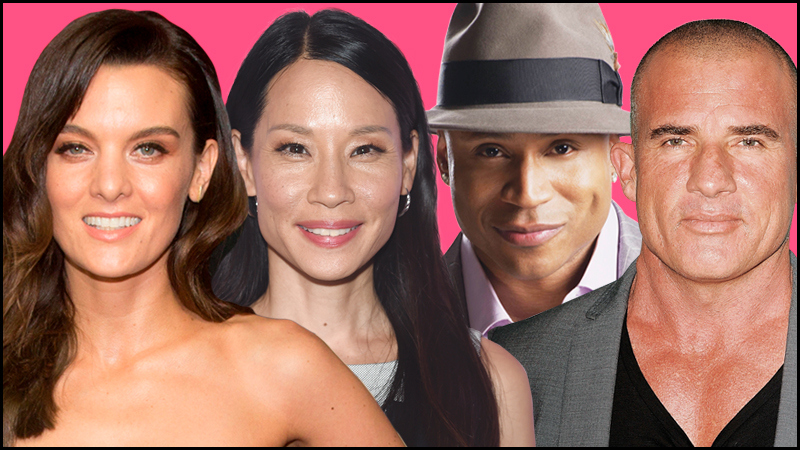 Frankie Shaw, Lucy Liu, LL COOL J, and Dominic Purcell.

Read on to find your Zodiac sign and TV star astrology match. From Frankie Shaw (Scorpio) to Amber Stevens West (Libra) check out which famous faces share your current horoscope—and maybe even your birthday!

SCORPIO (Oct. 24–Nov. 21) • Frankie Shaw, SMILF | Nov. 11
The sun opposes shocking Uranus Oct. 23 and there's more relationship drama than a season of SMILF and Crazy Ex-Girlfriend combined! Don't jump to conclusions. The energy shifts at the Nov. 7 Scorpio new moon, making you zodiac royalty! Lucky Jupiter enters your financial zone Nov. 8 and your earnings spike significantly. Circle Nov. 25; your money-making mojo is strong.

SAGITTARIUS (Nov. 22–Dec. 21) • Lucy Liu, Elementary | Dec. 2
October has some challenging aspects, but like Hondo (S.W.A.T.) you're not the type to whine when things don't go your way. Just hang in there because the best is ahead. On Nov. 8 your guardian planet, generous Jupiter, enters Sagittarius, and for the next 13 months, you're golden! Take a risk and go out on a limb for something you want!

CAPRICORN (Dec. 22–Jan. 19) • LL COOL J, NCIS: Los Angeles | Jan. 14
The Oct. 8 new moon in your career zone brings the raise or promotion you've been waiting for. Capricorns are more serious than spiritual, but once Jupiter enters your meditative zone on Nov. 8, something shifts. Like Miles (God Friended Me) you'll become more open to the invisible world. Don't worry; the only thing you'll lose is your stress.

AQUARIUS (Jan. 20–Feb. 18) • Dominic Purcell, DC's Legends of Tomorrow | Feb. 17
A friend or relative may suddenly arrive for a visit at the
 Oct. 24 full moon. Don't panic; the stopover won't be as long or chaotic as Cooper's (Happy Together). In fact, it will be mutually beneficial. Nov. 8 Jupiter enters Sagittarius and your networking zone; get ready for fascinating new friends, travel opportunities, and publishing ventures.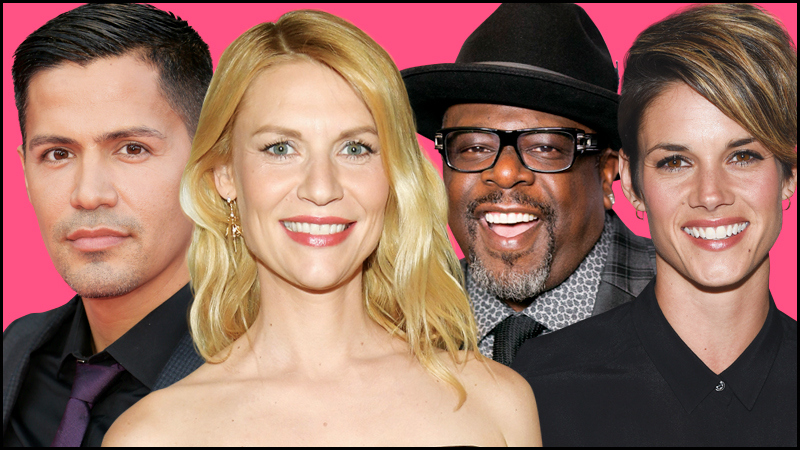 Jay Hernandez, Claire Danes, Cedric the Entertainer, and Missy Peregrym.

PISCES (Feb. 19–March 20) • Jay Hernandez, Magnum P.I. | Feb. 20
The full moon on
 Oct. 24 highlights your local stomping ground. Single? You could 
meet someone in The Neighborhood. The new moon Nov. 7 brings opportunities to expand your imagination; maybe you'll discover
a comet, like Rajesh and Penny (The Big Bang Theory). The sociable Gemini full moon on Nov. 22 lights up your home for a special Thanksgiving celebration.

ARIES (March 21–April 19) • Claire Danes, Homeland | April 12
Your relationship could take a major hit when Venus grinds to a halt Oct. 5, like Meemaw and her boyfriend
 last season (Young Sheldon). Don't make any major decisions until Nov. 16, when Venus moves forward. Nov. 8 Jupiter enters Sagittarius, a like-minded fire sign, and makes a beautiful angle to your sun; get ready to enter a new and expansive cycle.

TAURUS (April 20–May 20) • Cedric the Entertainer, The Neighborhood | April 24
Your ruler, Venus, turns retrograde Oct. 5 until Nov. 16 and you could feel overwhelmed. Fortunately, a friend or mentor appears at the Oct. 8 new moon to show you how to calm down and find inner peace, as Henry did for Russell last season (Madam Secretary). The Taurus full moon Oct. 24 brings passion and purpose to everything you do.

GEMINI (May 21–June 21) • Missy Peregrym, FBI | June 16
The Oct. 24 full moon is a chance to come clean and confront an issue you've ignored, not unlike Christy last season (Mom). It's worth it. Nov. 8 Jupiter enters your love zone for 13 months—partnerships, both personal and professional, thrive. You'll feel so good you'll hardly notice when your ruler, Mercury, turns retrograde Nov. 16 to Dec. 6.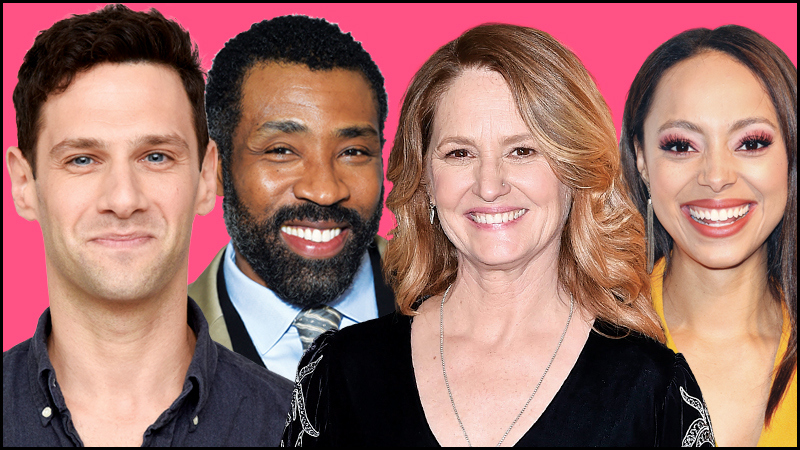 Justin Bartha, Cress Williams, Melissa Leo, and Amber Stevens West.

CANCER (June 22–July 22) • Justin Bartha, The Good Fight | July 21
The pushy full moon at September's end is compelling you to get to the bottom 
of a work-related issue. Become a detective and trust your Instinct. Early October someone you cared for deeply may suddenly reappear. Nov. 8 Jupiter enters your work and well-being zone, giving you a chance to refocus your vision and get yourself in the best shape ever.

LEO (July 23–Aug. 22) • Cress Williams, Black Lightning | July 26
Early October is the perfect time to drop that Leo pride and extend a long-overdue apology. You'll be rewarded Nov. 8 when dazzling Jupiter enters fiery Sagittarius; this marks the beginning of a brilliant new chapter that focuses on love, creativity, and children. Single? Circle Nov. 25. Perhaps like Jamie and Eddie (Blue Bloods) your dream relationship will manifest.

VIRGO (Aug. 23–Sept. 22) • Melissa Leo, I'm Dying Up Here | Sept. 14
Sexy Venus and shocking Uranus get mischievous on Halloween, so why not create a fab costume and become someone else? Consider Supergirl, The Flash, a brilliant detective, or an entrepreneur who has Billions. Pay attention; the real you may be trying to emerge. Fortunate Jupiter enters your domestic zone Nov. 8, extending grace and goodwill to your home and family.

LIBRA (Sept. 23–Oct. 23) • Amber Stevens West, Happy Together | Oct. 7
Your cosmic New Year begins at the Libra new moon Oct. 8, but thanks to Venus retrograde it starts slowly.
 Have patience—the Scorpio new moon (Nov. 7) brings financial opportunities, and jet-setting Jupiter's shift into Sagittarius (Nov. 8) creates travel prospects abroad.
Nov. 16 Venus moves forward and your love life is more magical than Charmed.

Originally published in Watch! Magazine, September-October 2018.

Photo Credits: Clockwise from top, L-R: Danielle Levit/SHOWTIME; Jamie McCarthy/Getty Images; Cliff Lipson/ CBS; Chance Yeh/Getty Images; JB Lacroix/ Getty Images; Ben Gabbe/Getty Images; Jim Spellman/Getty Images; David Crotty/Getty Images; Kevin Mazur/Getty Images; Matthew Eisman/Getty Images; George Pimentel/Getty Images; Gabriel Olsen/Getty Images.

Catch up on SMILF on Showtime Anytime, and look for Season 2 this winter on Showtime.